Blue Man Group to perform for the first time in Manila
If you're into performance art, you've surely heard of the Blue Man Group. They are a certified hit wherever they go, though you'd normally find them in a theatre on Broadway or one of the hotels along the Las Vegas Strip.
Well, you no longer have to fly out that far to enjoy their unique brand of performance, as they will be performing at The Theatre at Solaire this September!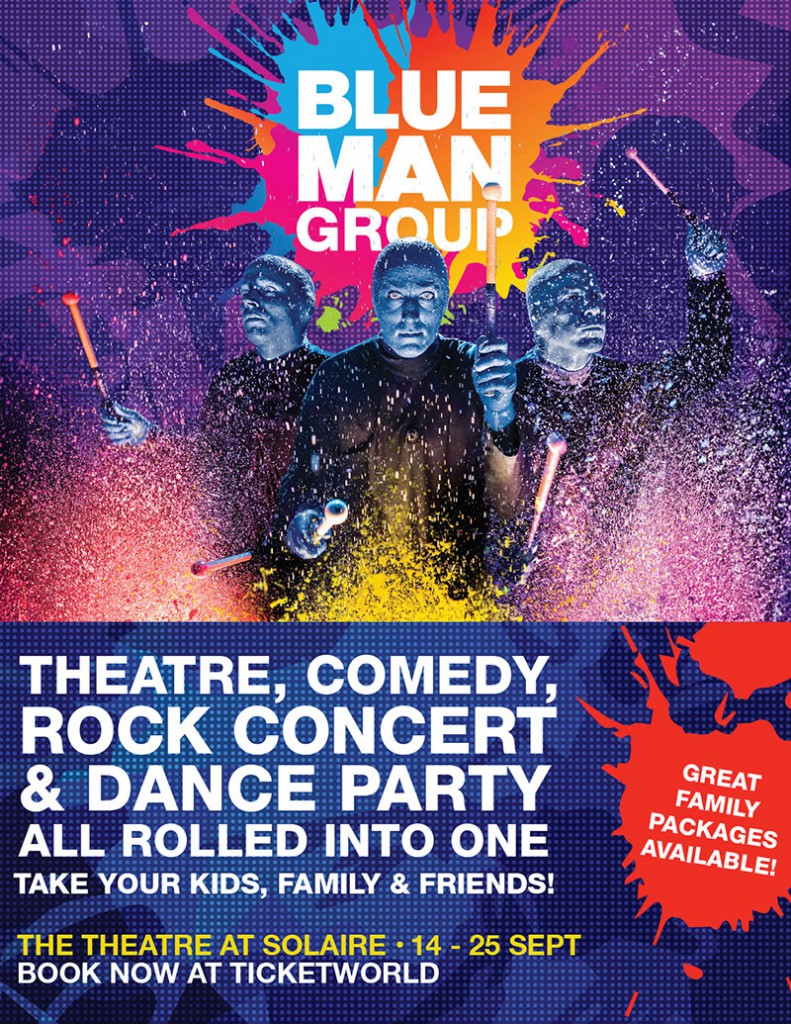 A PERFORMANCE UNLIKE ANY OTHER. The Theatre at Solaire will host the Blue Man Group World Tour! (Image grabbed from TicketWorld)
Blue Man Group is comedy, theatre, rock concert, and dance party all rolled into one.  They use a combination of science, comedy, music, and some of the most vibrant visual effects to give you an immersive experience unlike any you've ever seen.
It was founded by close friends Chris Wink, Matt Goldman and Phil Stanton in New York in 1991. Since then, they have had permanent shows in New York, Las Vegas, Orlando, Chicago, Boston, and Berlin, along with a touring production that travels across North America.
After 25 years in the industry, they're now taking their act and showcasing it across the world in their World Tour, where they will give audiences a dose of classic Blue Man favorites and brand new content.
They will be performing at The Theatre at Solaire located at the Solaire Resort and Casino, 1 Aseana Ave., Entertainment City, Paranaque from September 14 – 25. You can get your tickets from TicketWorld for as low as P1,018.90 inclusive of ticket fees and ticket protect.
Details:
What: Blue Man Group
When: September 14 – 25, 2016
Where: The Theatre at Solaire, Solaire Resort and Casino, 1 Aseana Ave., Entertainment City, Paranaque City
For tickets, please visit https://www.ticketworld.com.ph/
Source: TicketWorld, Philippine Daily Inquirer, BusinessWorld