Yoga Pool Party at the Palace Pool Club
Yoga and the pool are never too far away, what with resorts and cruise ships having most of their yoga sessions by the pool. However, have you ever heard of a yoga pool party?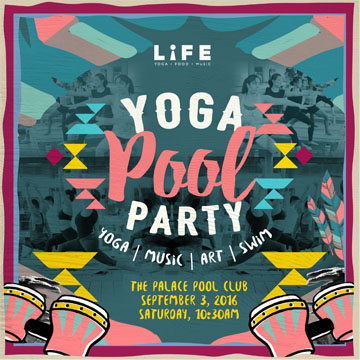 LIFE YOGA GIVES YOU the healthiest pool party you've ever been to: the LiFE Yoga Pool Party! (Poster grabbed from LiFE Yoga Center)
Get those swimsuits ready as LiFE Yoga brings you their much-awaited Yoga Pool Party, happening on September 3 at The Palace Pool Club!
LiFE Yoga is one of the foremost yoga studios in the country. They continue to innovate yoga culture in the Philippines by integrating food, music, art, and a sense of community. The Yoga Pool Party brings all of this into The Palace Pool Club, one of the few pool clubs in the country.
Start your yoga pool party to a Rock N' Flow yoga session curated by the power couple of yoga, Shinead King and Alberto Tafoya and live beats by Katsy Lee.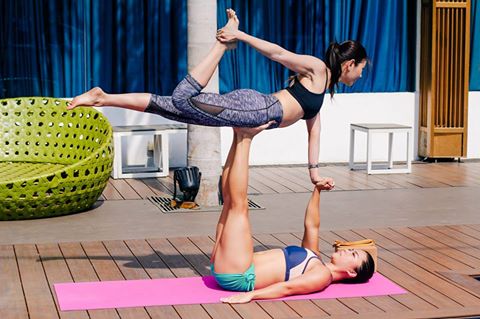 Get ready to "fly" after your lunch from Café Naya and jam with Acroyoga Manila to live drumming and a live art demonstration.
The LiFE Yoga Pool Party will happen this September 3 at The Palace Pool Club, 9th Avenue corner 36th Street, Uptown Bonifacio, Bonifacio Global City, Taguig. Registration starts at 10:30 a.m. You can preregister for the event by going to lifeyogacenter.com.
Details:
What: Yoga Pool Party
When: September 3, 2016, 10:30 am – 4:00 pm
Where: The Palace Pool Club, 9th Ave. cor. 36th St., Uptown Bonifacio, Bonifacio Global City, Taguig