MaArte Fair: Evolving the Filipino Craftsman
Get ready to support and be amazed with the Philippine creative industries as MaArte Fair showcases museum-quality Philippine arts and crafts from August 26-28 from 9:00 am to 9:00 pm.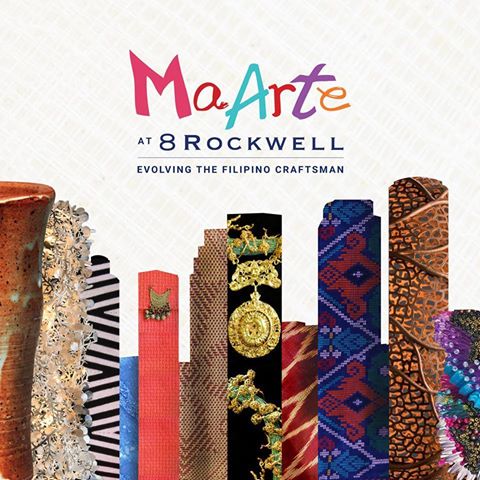 The 8th installment of MaArte Fair, an annual fundraising event organized by the Museum Foundation of the Philippines, will be much better and exciting this year! Happening at 8 Rockwell Makati, MaArte Fair will bring together up to seventy participants engaged in the production of handcrafted, indigenous, and artisanal products you wouldn't simply found in malls, thereby providing visitors a unique shopping experience. Some of them are @haciendacrafts' remarkable design-driven creations made out of natural, pretty pouches and handmade bags from @greatwomenbrand, finely crafted salt & pepper containers made from sabutan material and acacia wood from @mydomesticityph, quaint and quirky pieces from @giftandgracesfairtrade and lots of more amazing local items!
To know more about the fair, you can visit their official Facebook page at https://www.facebook.com/maartefair/home.
Details:
What: Maarte Fair 2016
When: Friday, August 26, 2016 to Sunday, August 28, 2016 | 09:00 AM to 09:00 PM
Where: 8 Rockwell Makati
Facebook: https://www.facebook.com/maartefair/home
Instagram: https://www.instagram.com/maArteFair/
Website: http://museumfoundationph.org
Source: facebook.com/maartefair/home