Mommy Meet Up at Glorietta 5, Makati
Want to have a great afternoon bonding with your family? Join the Mommy Meet up Event at Glorietta Atrium on August 14!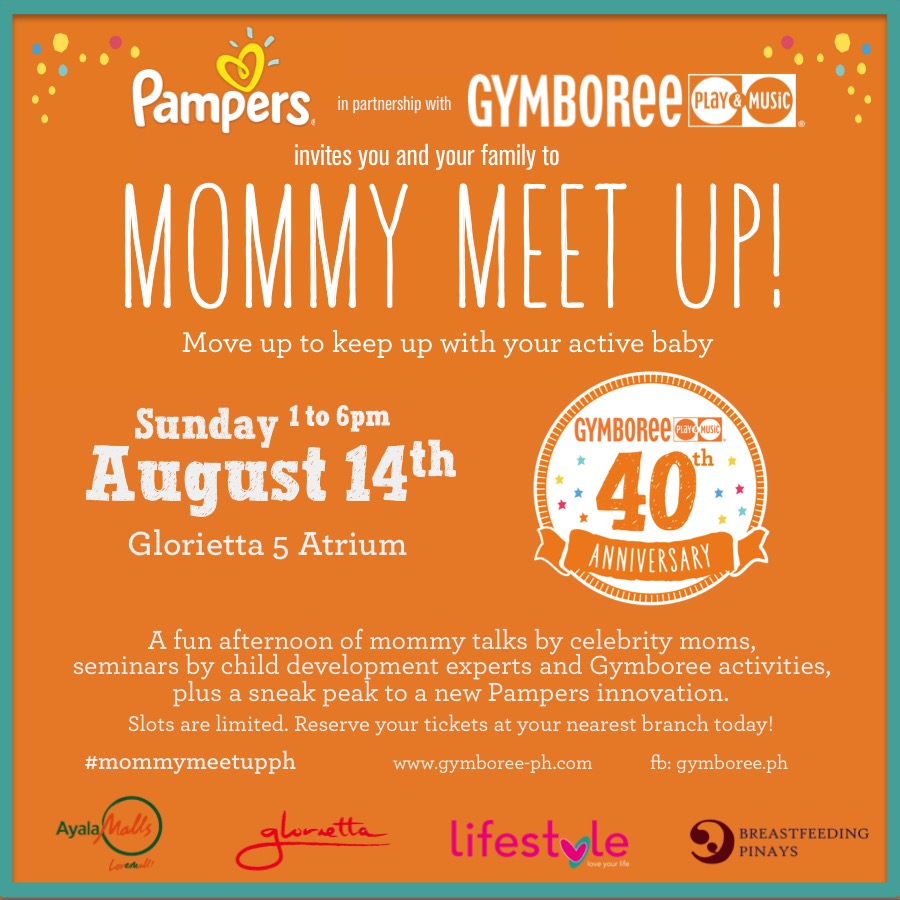 Diaper brand Pampers, in partnership with Gymboree Play and Music invites mommies and their families in a fun afternoon of family bonding! This event will be joined by celebrity moms and child development experts who will make the afternoon even more fun while learning new stuff when it comes to your child! A seminar will also be held in the event by these experts so it's now an opportunity to take down notes especially for first-time moms out there.
Slots are limited so be sure to reserve your tickets at any Gymboree branch near you! Come and join this fun event and get the chance to see Pampers' newest innovation! See more details below.
Details:
What: Pampers and Gymboree's Mommy Meet up Event
Where: Glorietta 5 Atrium, Ayala Center, Makati City, Metro Manila
When: August 14, 1:00 pm to 6:00 pm
Website: www.gymboree-ph.com