The Emperor's New Clothes
Relive the story of this childhood classic at St. Scholastica's College starting July 29 to August 7. The Emperor's New Clothes tells a story of an emperor who loves to wear lavish clothes and then hires weavers to make his new clothes for a procession. Written by Hans Christian Andersen, this story has been translated into over a 100 languages and has been adapted to various media and plays such as this one.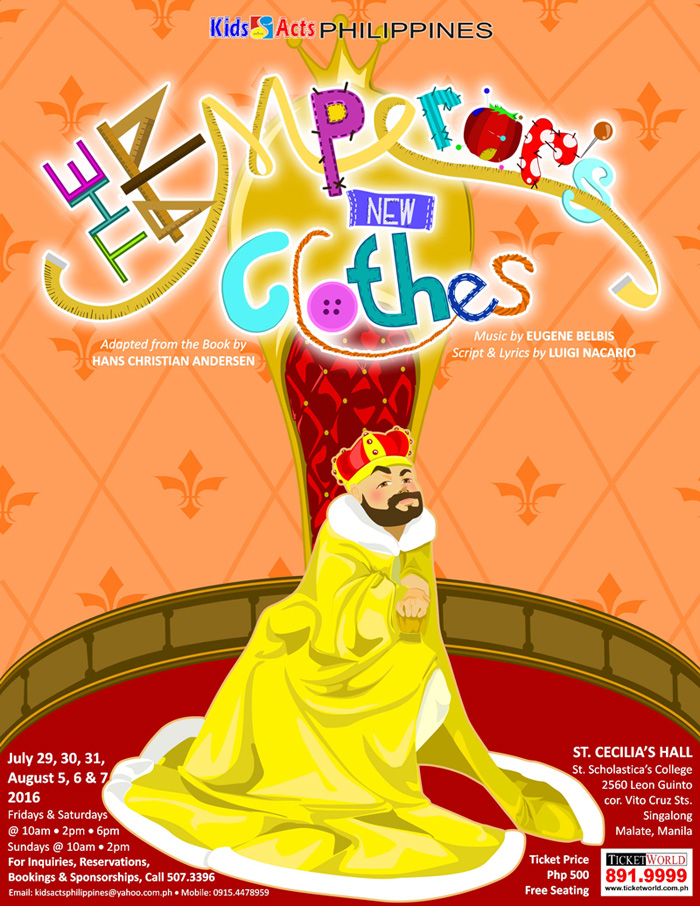 Children of all ages and those children at heart will love this adaptation of the story as it presents lessons and good story that is good for the kids. Hurry and book your tickets now to get the best seats in the house!
Details:
What: The Emperor's New Clothes
When: July 29, 30 & 31, August 5, 6 & 7, 2016
Where: St. Cecilia's Hall, St. Scholastica's College, Leon Guinto cor. Vito Cruz, Malate, Manila
For Tickets: Ticketworld