Pianist Inna Montesclaros gives a homecoming concert at CCP
PIANIST Maria Regina "Inna" Montesclaros will give a homecoming concert at the Little Theater of the Cultural Center of the Philippines on July 19, at 7:30 p.m.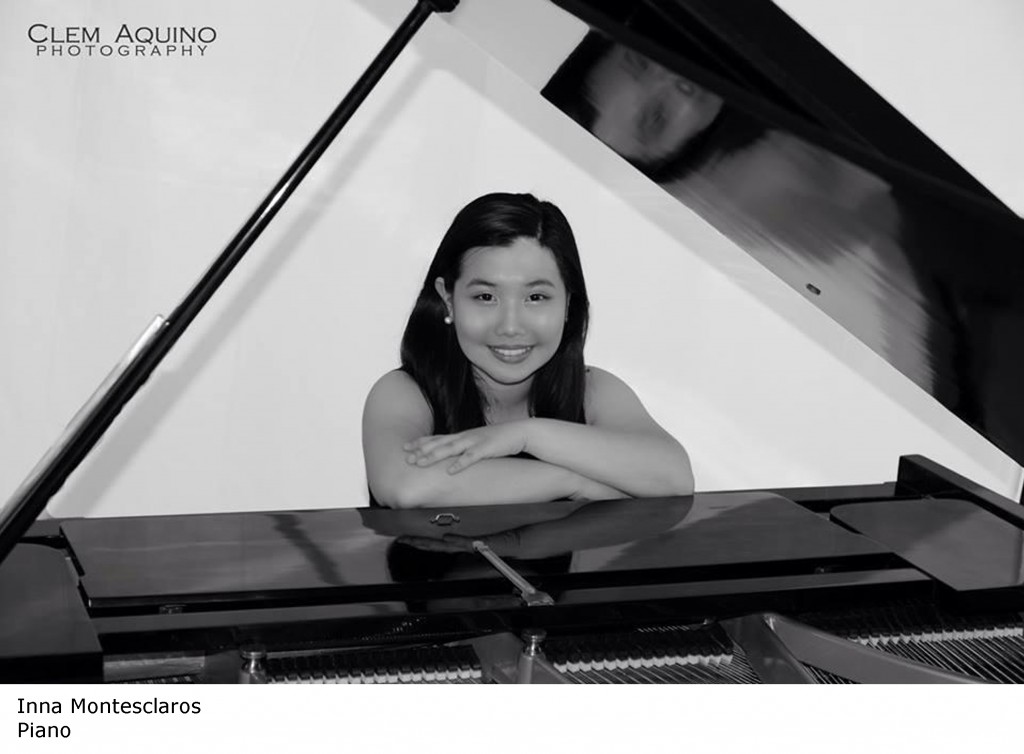 Billed as "Inna Montesclaros in Concert," the program consists of D. Scarlatti's Sonata in B Minor L.33 & L.449, R.Schumann's Fantasie in C Major Op. 17, S. Currier's Scarlatti Cadences and Brainstorm, F. Chopin's Ballade No. 4 in F minor Op. 52, and S. Prokofiev's Sonata No. 7 Op. 83.
Inna is a prizewinning pianist. 
In  2010, she won the Silver Prize at the 1st International Piano Competition in Hanoi, Vietnam, and in November, the Bronze Prize and was the sole winner in the Concerto B Category at the 4th International Chopin Piano Competition in Kuala Lumpur, Malaysia.  In the Philippines, she won five First Prizes in prestigious piano tilts, namely: PTGP Beethoven Concerto Competition, Category C (July 2010) and Mozart Concerto Competition Category B (November 2006); NAMCYA, Category A-2 (November 2004); Picazo Competition (June 2004), and Miriam College Center for Applied Music Competition for Young Artists, Category A (2005).
In Manila, her teachers are Prof. Cecile B. Roxas and Dr. Raul Sunico.
She recently obtained her Bachelor of Music (Honors Program) from the Royal College of Music (RCM) London, United Kingdom under Prof. Ian Jones.  She is set to pursue postgraduate studies at the Royal Academy of Music in London, UK in September.
Tickets are priced at Php600. Students and senior citizens will get 50% and 20% discounts respectively.
For inquiries, please call the CCP Box Office at tel. no. 832-3704.
This is a press release from CCP.