16th Global Pinoy Bazaar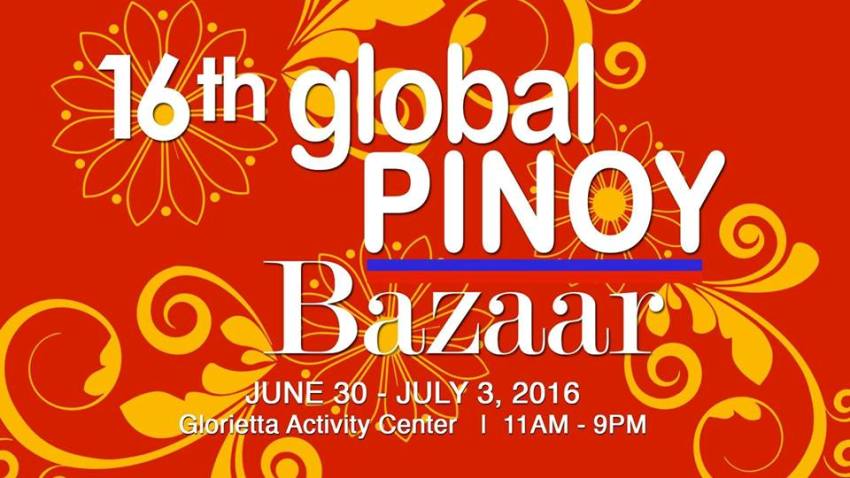 Take pride and support local products at the 16th Global Pinoy Bazaar on June 30th to July 3rd at the Glorietta Activity Center. Show your love for our local entrepreneurs by visiting their booths and witness how world class Filipino products and craftsmanship are.
Invite your friends and family to this 4 day bazaar and enjoy yourselves in the vast selection of Philippine made products may it be in the form of food, accessories and wardrobe. See you there and happy shopping!
DETAILS
What: 16th Global Pinoy Bazaar
When:June 30 – July 3, 2016
Where: Glorietta Activity Center, Parkway Dr, Makati, Metro Manila
Facebook: https://www.facebook.com/yabangpinoy/
Event Page: https://www.facebook.com/events/210566242659741/