Raise your street cred at Sole Slam 9
The country's first and original street culture expo is back for another wave. Make room in your schedule for Sole Slam 9, happening on July 17 at the World Trade Center.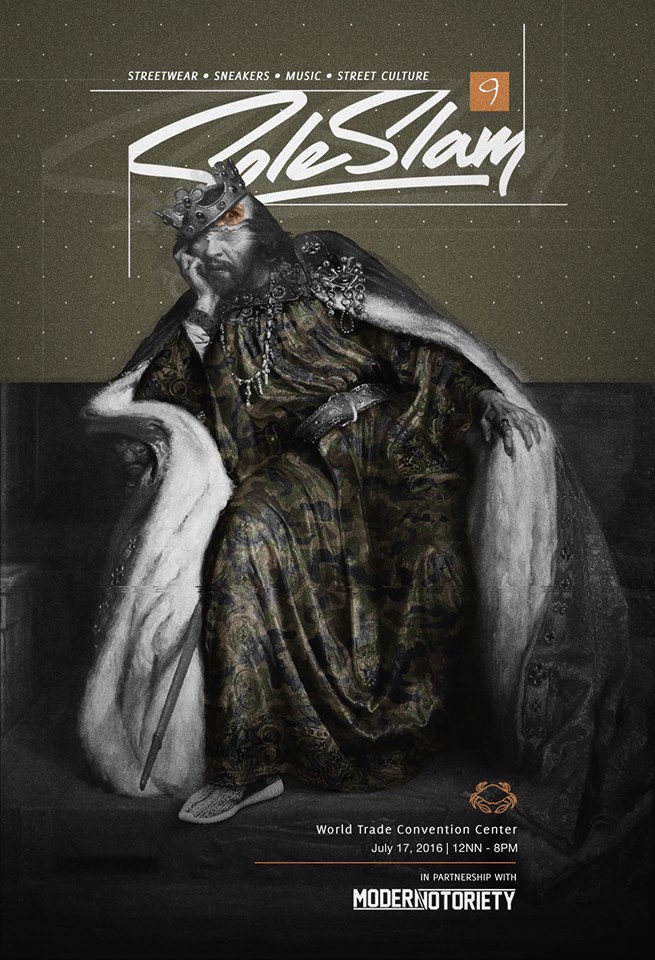 STREET CULTURE AT ITS FINEST. Get ready for Sole Slam 9! Photo courtesy of Sole Slam Facebook page.
Sole Slam is the country's premier expo for everything street. Get the best in streetwear, sneakers, music, and street culture from some of the best brands in local streetwear.
Since its inception in 2011, Sole Slam has grown to encompass the different sub-cultures related to the country's sneaker culture, prepping it for the world stage. Being the first sneaker convention in the country, Sole Slam has become the major platform for local streetwear brands.
Sole Slam 9 will happen on July 17 from 12 p.m. to 8 p.m. at Hall A, World Trade Center, Pasay City. You can get your tickets from Bondle at these rates until June 17:
General Admission: 3pm onwards (P400)
Early VIP: 12nn onwards and limited loot bags (P600)
All-Access Pass: with loot bag & event shirt (P1,200)
Regular rates apply after June 17: P500 for GenAd, P800 for Early VIP, and P1,500 for an All-Access Pass.
Details:
What: Sole Slam 9
Where: July 17, 2016, 12:00 pm – 8:00 pm
Where: Hall A, World Trade Center, Pasay City
Tickets: http://www.mybondle.com/events/sole-slam-9-trade-expo
Facebook: https://www.facebook.com/SoleSlamManila/
Instagram: http://www.instagram.com/soleslammanila
Source: Bondle, Sole Slam 9 event page, Sole Slam Facebook page