King of Pop Experience Featuring Kenny Wizz
See Michael Jackson once again in the form of Kenny Wizz at the King of Pop Experience on June 11, 2016 at The Theatre at Solaire. Watch the known tribute artist move and groove to the sound of Michael Jackson hits like, "Thriller," "Beat It," "PYT (Pretty Young Thing)," and so much more. Having performances in Las Vegas, New York, Sydney, Melbourne and so much more, Wizz will be worth watching if you're a diehard Jackson fan and if you appreciate and love his music.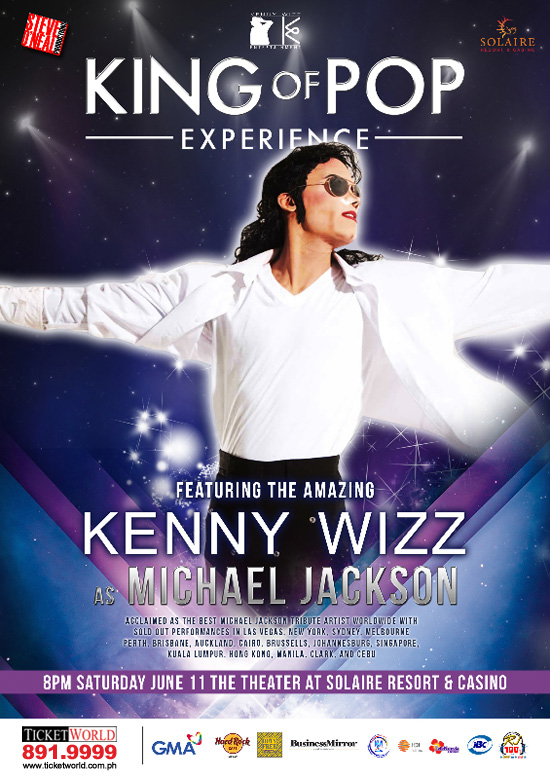 Tickets are available at Ticketworld and will be sold online and in outlets. See you there!!!
Details:
What: King of Pop Experience feat Kenny Wizz
When: June 11, 2016; 8:00 pm
Where: The Theatre at Solaire, Solaire Resort & Casino, 1 Aseana Avenue, Entertainment City, Paranaque City.
Ticketworld