The Book Stop Project at Ayala Triangle
Leave a book, get a book or borrow a book, but don't forget to return it.
The Book Stop Project is a project of WTA Design studios since they wanted to launch a non-profit initiative to promote reading by open public libraries in malls and commercial areas.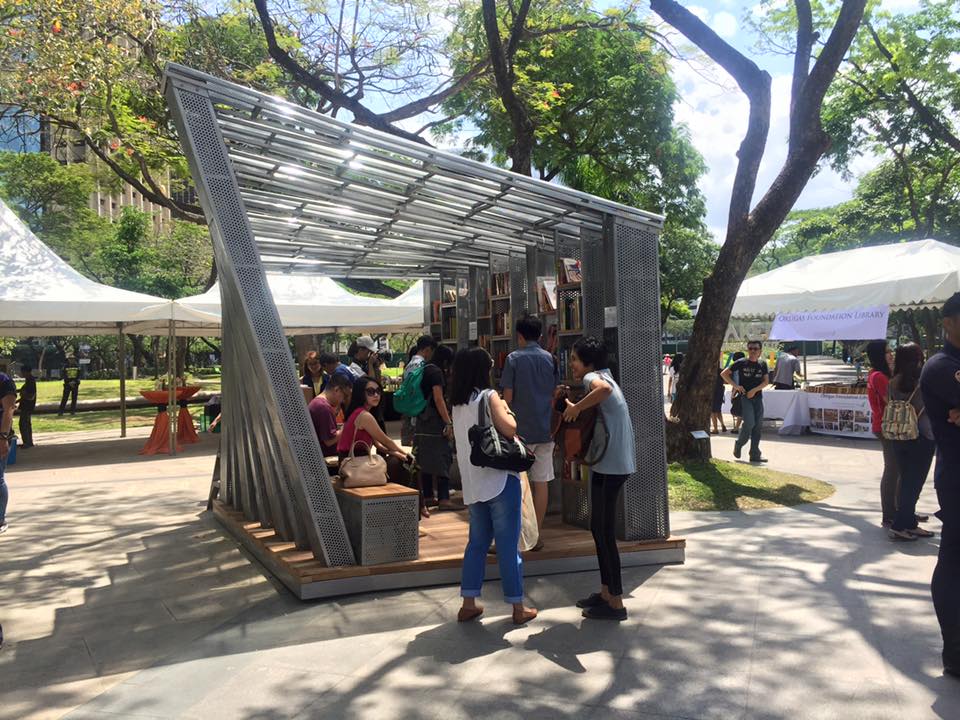 (Photo courtesy of The Book Stop Project)
Recently, they have placed one at Ayala Triangle, Makati in time for Dio De Libro or International Book Day and the people have been going crazy, exchanging, borrowing a few, returning a few books and then borrowing some more.
Head on to Ayala Triangle and read away. It will run until May 7th and will be moving to Intramuros on May 14th. See you there!
The Book Stop Project also encourages book donation,s so if you have books to spare, give them a call and they will be happy to take care of your binded babies.
Details:
The Book Stop Project
Address: 224 Ortigas Avenue, Greenhills, 1102 San Juan del Monte.
Tel No.: 02-570-4148
Website: http://www.wtadesignstudio.com/#!thebookstop/cu6b
Facebook: https://www.facebook.com/TheBookStopPH/
Email: thebookstop@wtadesignstudio.com