Aliwan Fiesta 2016
Festivals are a staple of Philippine culture. Every province has one, each as vibrant as the next. They can commemorate when a town was founded, honor a patron saint, or celebrate a certain product. Each festival has its own identity, yet all of them show a piece of our culture.
One festival in the country brings all of these into one convenient location… literally. It's the annual Aliwan Fiesta, organized by the Manila Broadcasting Corporation (MBC).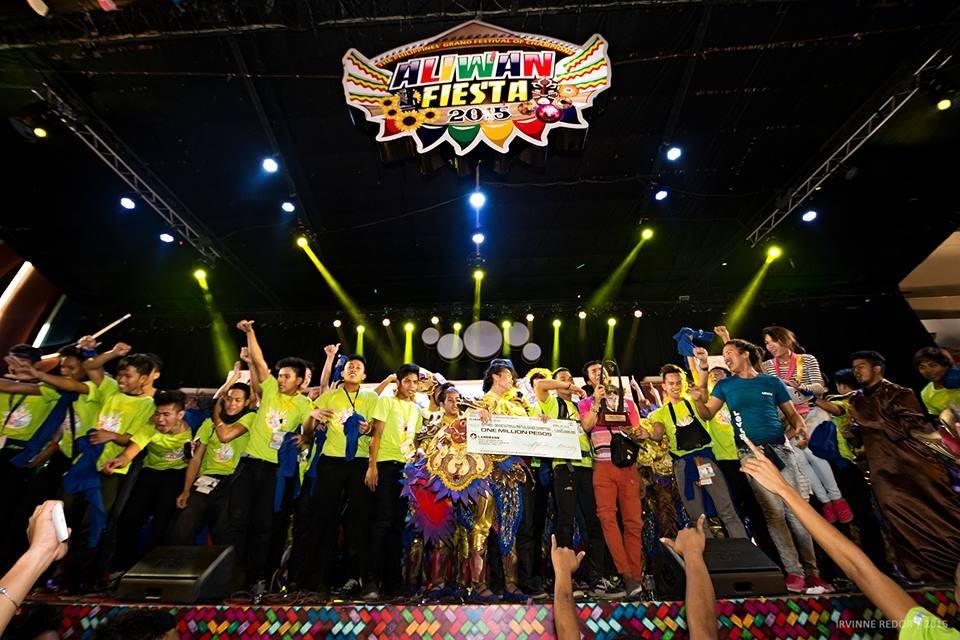 CEBU WINS IT ALL. Bagging top prize for this year's Aliwan Fiesta: Cebu!
Dubbed as "The Philippines' Grand Festival of Champions", the Aliwan Fiesta is, for all intents and purposes, a competition. It brings in contingents form the country's most popular festivals. Every year, thousands of dancers, musicians, and artists vie for the prestige of being called the best of the best – not to mention the P1-million prize money.
Aliwan Fiesta has three main categories, each seen as a staple in nearly every festival in the country: the Dance Parade, Float Design, and the Festival Queen.
THE BELLE OF THE "BALL". Cebu's Cynthia Thomalla was crowned as this year's Reyna ng Aliwan, making it the seventh time Cebu's Sinulog Festival has won the title.
This year, the Aliwan Fiesta was held on April 14, 15, and 16, with Cebu bagging top honors in nearly every catergory. Cynthia Thomalla of Cebu was crowned Reyna ng Aliwan, while the Sinulog float won 1st place for Float Design.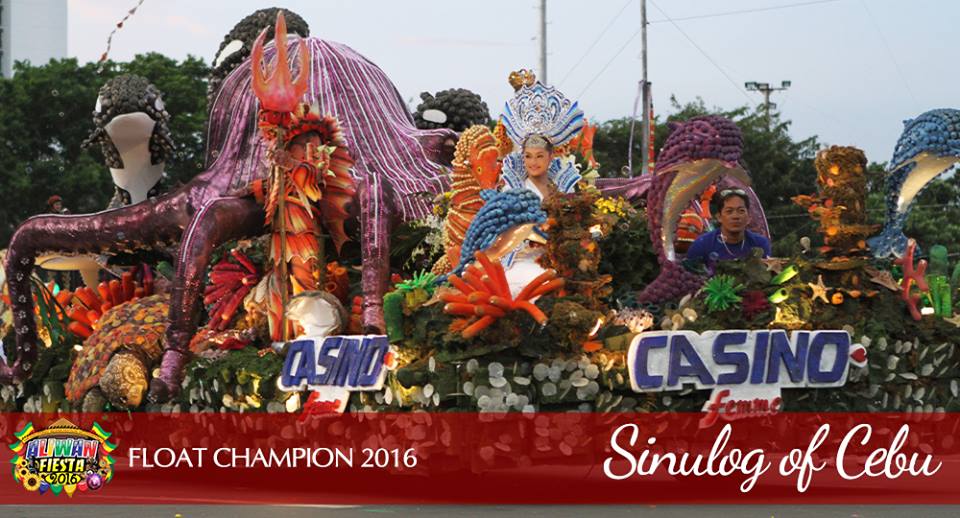 THE BEST FLOAT goes to Sinulog as well!
Catbalogan City's Manaragat Festival won top honors in the Dance Parade for the second straight year.
BACK TO BACK! Tribu Katbalugan bags top street dancing honors for the second year in a row.
If you'd like to know more about Aliwan Fiesta, you can visit their website, http://www.aliwanfiesta.com.ph/, or follow their Facebook page (Aliwan Fiesta). See you in next year's Aliwan Fiesta!
Source: Aliwan Fiesta official website, Aliwan Fiesta Facebook page
All photos courtesy of Aliwan Fiesta Facebook page