Lubao International Balloon Festival 2016
The biggest hot air balloon festival in Southeast Asia is happening on April 14 to 17 in Lubao, Pampanga. Lubao International Balloon Festival will feature local bands and musical acts like Eli Buendia and the Sabado Boys. There will alsobe fireworks display, bazaar, food festivals, aerial show, and more.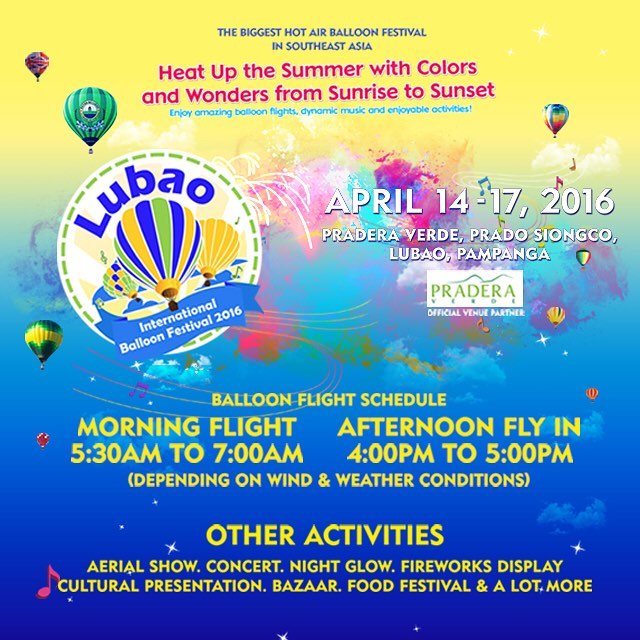 Balloon rides will be available for anyone who wishes to touch the sky or fly with the birds even for a little while. The morning flights will be from 5:30 am to 7:00 am and 4:00 pm to 5:00 pm, depending on the weather conditions and the wind. The gates will open as early as 4:00 am, so be there early for there will be a lot of activities waiting for you.
Details:
What: Lubao International Balloon Festival 2016
When: April 14 – 17, 2016
Where: Pradera Verde, Prado Siongco, Lubao, Pampanga
Facebook: https://www.facebook.com/LubaoIBF
For ticket inquiries, you may contact: SM Tickets or 470-2222