Philippine Philharmonic Orchestra Concert
Let the sounds of strings, percussion, brass and woodwind come together and serenade you in a night of soothing sounds and relaxation from the Philippine Philharmonic Orchestra. Their Series 8 concert, entitled Reverie, showcases voices from international singers, local choirs, such as the Ateneo Chamber Singers, Philippine Madrigal Singers, UST Singers and talent from conductor, Olivier Ochanine. The show started their run in September 2015 and will continue till April 22nd 2016 at the Cultural Center of the Philippines' Main Theatre, also known as Tanghalang Nicanor Abelardo.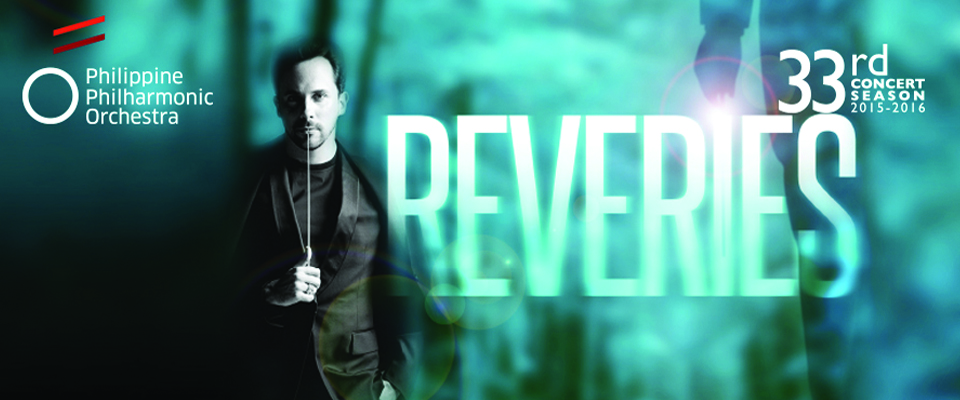 Spend your night with the Philippine Philharmonic Orchestra and let the sweet sound of live instruments carry you to relaxation and night of appreciation for both classical and modern music by our very own talents.
Details:
What: REVERIES: 33rd Concert Season, Philippine Philharmonic Orchestra
When: February 19, 2016, March 18, 2016 & April 22, 2016; 8:00 pm
Where: CCP Main Theatre (Tanghalang Nicanor Abelardo) Roxas Boulevard, Pasay City
For tickets:
Ticketworld: https://www.ticketworld.com.ph/Online/PPO2015to2015ConcertSeason
CCP: http://culturalcenter.gov.ph/single-tickets/view-event/?id=30993359