7-Eleven Trail 2016
Get ready, mountain bikers of all levels! One of the biggest mountain bike races in the country returns as 7-Eleven, in partnership with Timberland Heights, brings you 7-Eleven Trail 2016!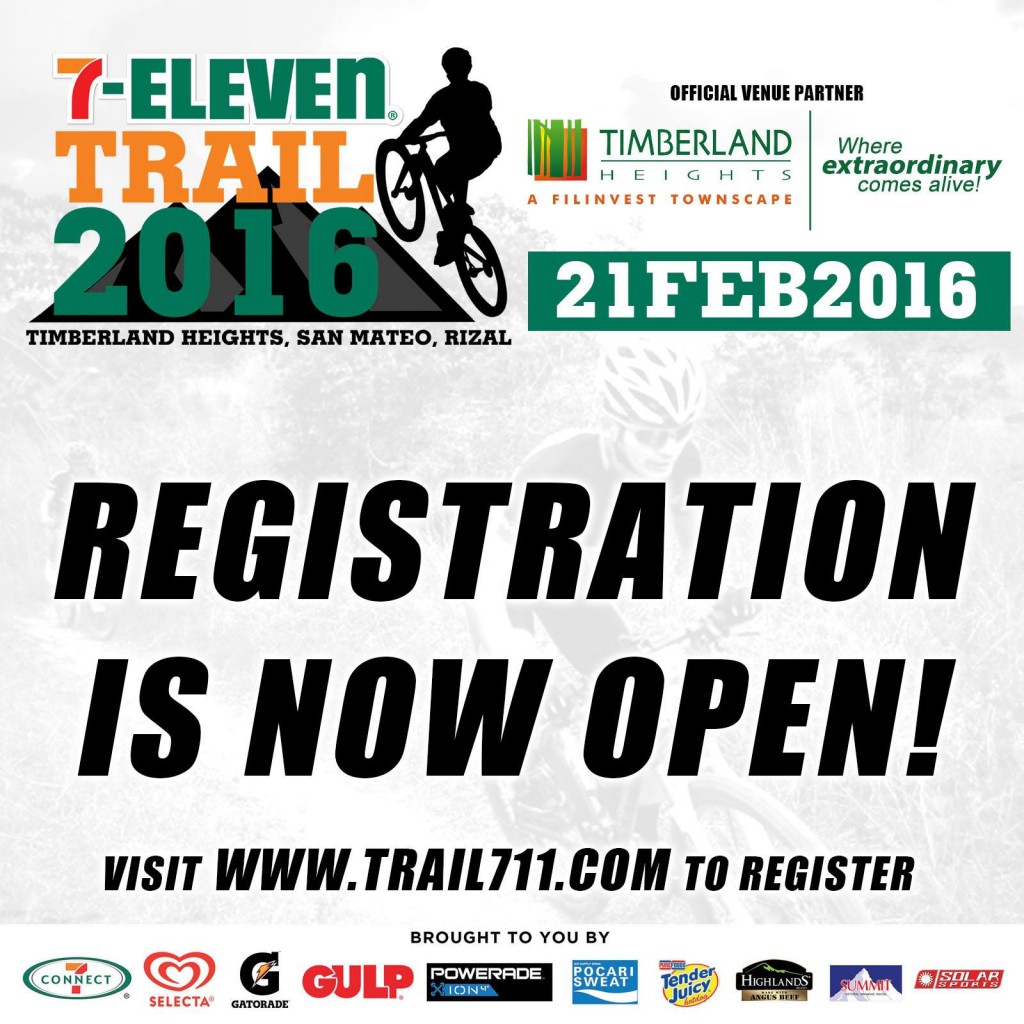 REGISTER NOW!
The 7-Eleven Trail Series is a single-loop cross-country (abbreviated as XC) mountain bike race held on the 3rd weekend of February each year since 2014 in the hills of San Mateo, Rizal. This year's trail promises to be as exciting as last year's edition, with the course roughly the same as last year's Trail 1500, with obstacles and options along the way.
These 'A-lines' (obstacles) and 'B-lines' (options) were added in line with global trends in cross country racing to encourage riders to improve skills as well as fitness. Obstacles include drops and rough sections which require a high level of technical skill that only the most experienced riders can clear without too much practice.
Changes have also been made that will increase the challenge for this year's participants, with the biggest change being selecting a cut-off time rather than your average speed.
If you're interested, log-on to www.trail711.com to register. Please be advised that riders must be at least 16 years old by Feb. 21, 2016 to compete.
Registration is on-going, but you only have until February 7 to do so! Don't wait!
Details:
What: 7-Eleven Trail 2016
When: February 21, 2016
Where: Timberland Heights, San Mateo, Rizal
Log-on to www.trail711.com to register
Registration ends on February 7, 2016

Photo courtesy of 7-Eleven Trail Series Facebook page