Japanese Night 2016
Experience cultural exchange between the Philippines and Japan as Japanese exchange students host this year's Japanese Night, to be held on Feb. 12 at the UP International Center Residence Hall, University of the Philippines Diliman, Quezon City with the theme "FURUSATO" or hometown.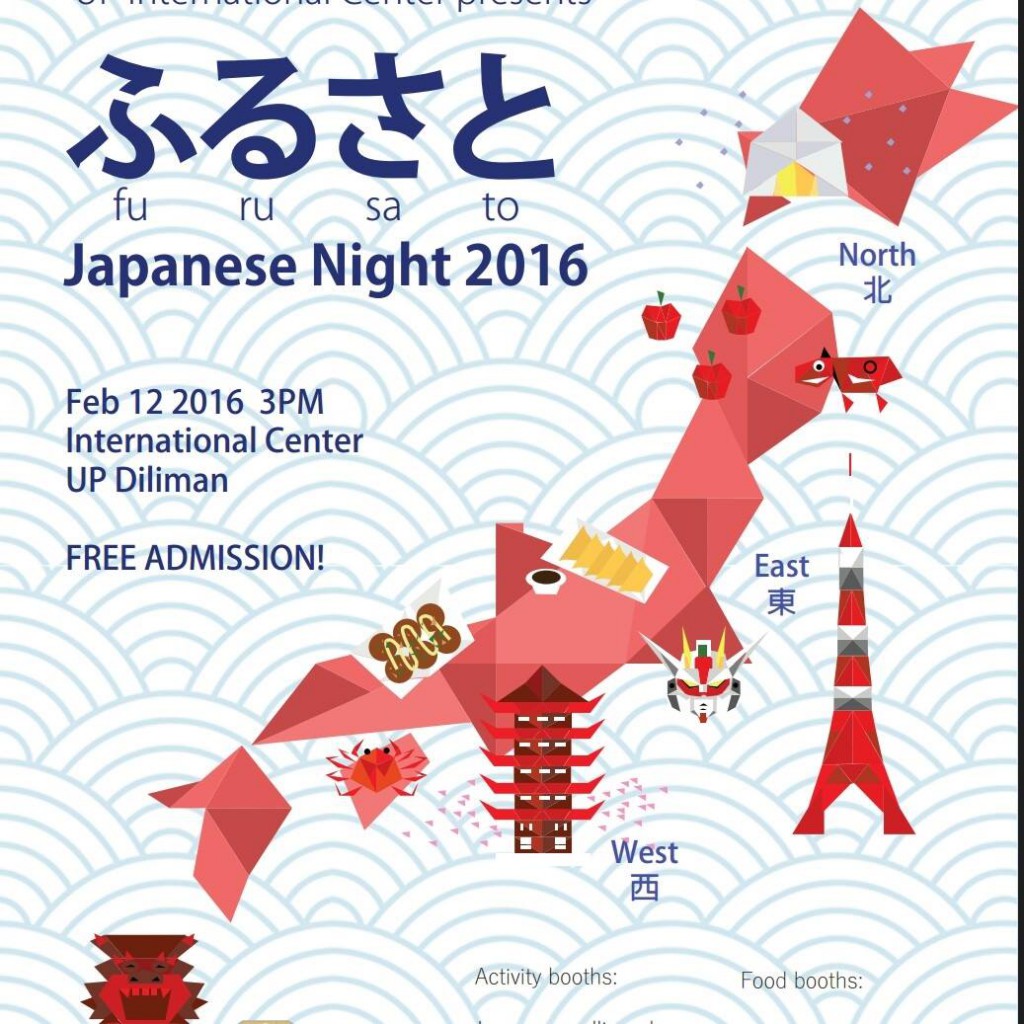 Photo courtesy of UPD Japanese Night 2016 Facebook page
Japanese night is an annual event hosted by Japanese exchange students studying in UP. Their goal is to promote cultural exchange between Japan and the Philippines in a way that's both educational and entertaining. Booths will be put up in the event for everyone to experience both cultures, including Japanese calligraphy, post card creation, and costume play (cosplay). The best part: admission is free!
This event is brought to you in partnership with NPO HALOHALO. NPO HALOHALO is an organization that aims to realize 'a society in which everyone in the world can live and work attractively." To know more about NPO HALOHALO, click here.
For more information about the event, you can visit their Facebook page.
Details:
Japanese Night 2016
UP International Center Residence Hall, UP Diliman, Quezon City
February 12, 2016
Free admission