#PLUR: Chroma Music Festival 2016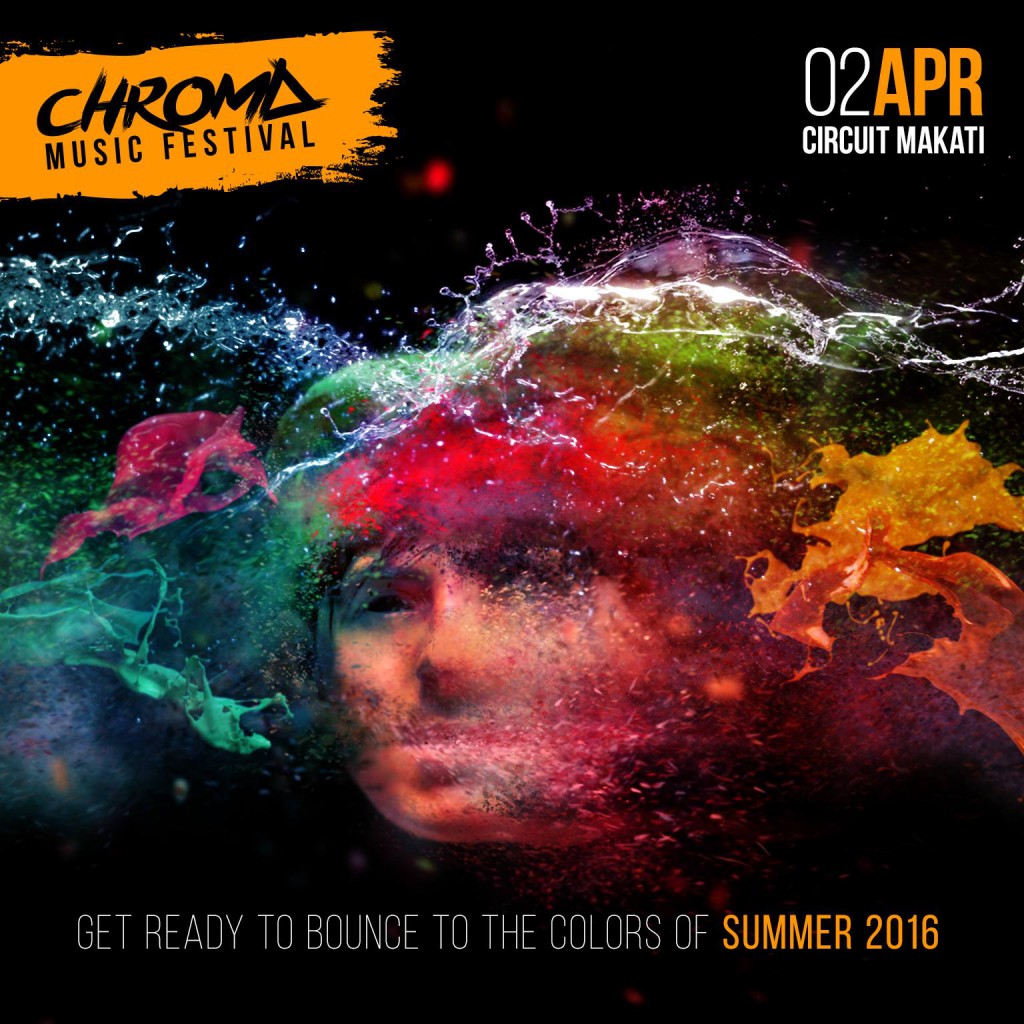 SURREAL YET COLORFUL. Bounce to the colours of Summer 2016 at #Chroma2016.
Get ready to #DanceInColors as STRIX Inc. presents Chroma Music Festival 2016, the biggest colour festival to hit the country! It's all happening at Circuit Makati on April 2.
Dance to the beat of some of the hottest DJs in the scene, including two international and nine home-grown talents.
STRIX Inc., who brought you Tomorrowland 2015 DJs Thomas Newson, FTAMPA, and Tom Swoon in ASSEMBLAGE 2015, the country's first ever indoor Halloween party, promises a bigger, much more colourful music festival this time around with the Chroma Music Festival.
No official line-up has been announced just yet, but you can follow this Facebook page for updates and promos, or stay tuned to primer.com.ph for the latest on this event.
Here are the ticket prices, though please be advised: early bird tickets are officially sold out at SM Tickets.
SO CLOSE. Prices for tickets to the #ChromaMusicFestival.
Details:
Chroma Music Festival
Circuit Makati
April 2, 2016
Tickets available at SMTICKETS.com

All photos courtesy of Chroma Music Festival Facebook page.