Alcoholics Anonymous Philippines 34th National Convention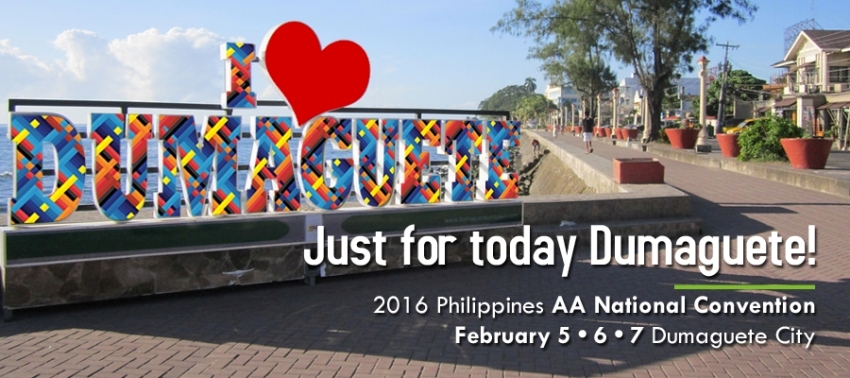 Alcoholics Anonymous (AA), a fellowship of men and women recovering from alcoholism, will celebrate their 34th anniversary in Dumaguete on February 5-7.
The theme for this 2016 convention is "Just for Today." Members and guests from around the world will gather in this event, which will hold meetings and banquet that will occur at the Bethel Guest House hotel in Dumaguete City.
For reservations, you can mention "AA Convention" at the Bethel Guest House registration and get yourself a 10% discount on your guest rooms. Be sure to reserve early as it may be fully booked when the weekend comes.
Tickets are available for P1, 700 (Ticket A), and P1, 000 (Ticket B). Both tickets will include all meetings and free flowing brewed coffee. For more details regarding tickets and other inquiries, visit their website here.
DETAILS:
Who: Alcoholics Anonymous
What: Alcoholics Anonymous Philippines 34th National Convention
When: February 5-7, 2016
Where: Bethel Guest House, Dumaguete City
Contact:
Rickley Neil Senning
Mobile:    09202795599
Email:  dumaconv@gmail.com
Henry M, 0917 310 8973
Skype: HENRYMANDEL2
Email:  henrymandel99@gmail.com

Photo from aaphilippines.com