11th Philippine Blogging Summit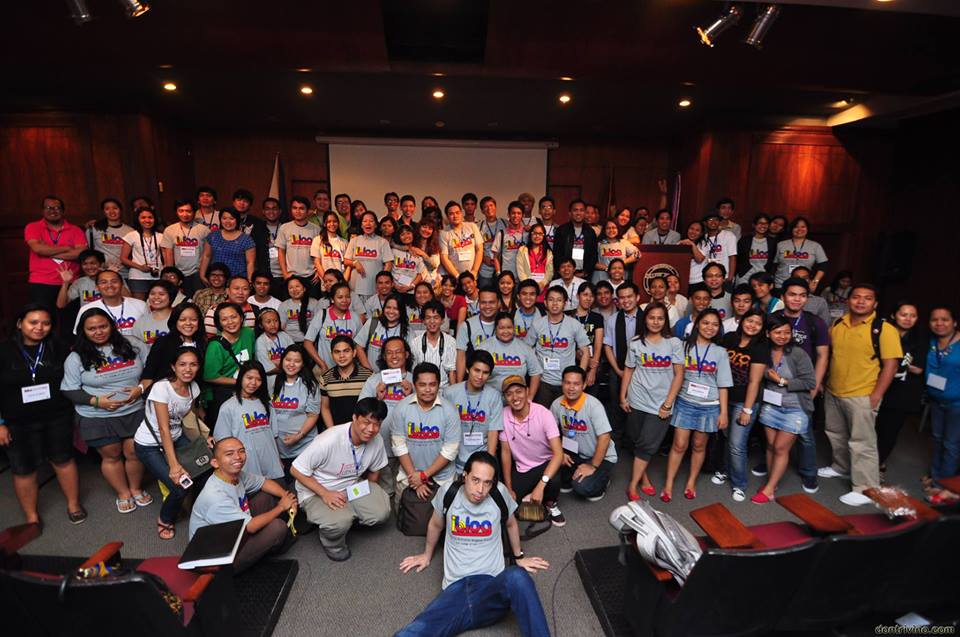 A free 2-day event on blogging will be held on December 4 and 5 in UP Diliman Quezon City. Open for all who are interested in blogging – from newbie to veteran bloggers, this event will tackle various topics about the different facets of blogging.
First 200 registered participants to come early (on or before 9 am) will be given food stub and participant kit. Afterwards, remaining food stubs and participant kits shall be given to early walk-ins.
AGENDA
December 4, 2015
9:00 to 9:30 Flag Ceremony, Prayer, Welcome Remarks
9:30 to 10:30 Beauty & Fashion Blogging in the Philippines
• Beauty Blogging in the Philippines (Liz Lanuzo)
• Dealing with Bloggers as a Beauty Brand (Diego Buenaflor)
• Dealing with Fashion Bloggers and Brands (Tolian Gjika)
10:30 to 10:45 BREAK
10:45 to 11:45 The Thin Line: Bloggers & Journalists, Traditional Media & Blogs
• Blogging and Journalism: A New Age of Scribes (Ivan Saldajeno)
• The Thin Line: Bloggers & Journalists (Ellen Tordesillas)
• The Thin Line: Traditional Media & Blogs (Amor Maclang)
11:45 to 12:00 Sponsor Presentation
12:00 to 1:00 BREAK
1:00 to 2:00 VideoBlog, & Podcasting, Multimedia Blogging in the Philippines
• Podcasting for First Timers (Marv De Leon)
• VideoBlogging for First Timers (RD Llarena)
• Opportunities & Challenges in Podcasting and Video Blogging (Pocholo De Leon Gonzales)
2:00 to 3:00 Digital Marketing and Legal Updates every Blogger should know
• Internet and Mobile Marketing Trends and Policies (Norman Agatep)
• Relevant legal updates for Bloggers ( JJ Disini)
3:00 to 3:15 BREAK
3:15 to 4:15 Blogging, Social Media, and the Philippine Elections
• Blogging the Philippine Elections (Carlo Ople)
• Social Media and the Philippine Elections (Jaemark Tordecilla)
• Role of Blogs and Social Media in Philippines (James Jimenez, COMELEC)
4:30 RAFFLE & GROUP PHOTO
December 5, 2015
9:00 to 9:40 Blogger Power: The Power of Blogs and Social Media in your Hands
• The Power is in your (Blog / Social Media) Hands (Jane T. Uymatiao)
• Using blogs and websites as information source (Mark Pere Madrona)
9:40 to 10:40 Blogger Ethics & Responsibilities
• On bloggers, and getting invited in events (Christian Melanie Lee)
• Trolls and Cyber Harassment (James Aron Mangun)
• The Truth about Food Blogging (Arpee Lazaro)
10:40 to 10:55 BREAK
10:55 to 11:55 Blogging for Advocacy & Purpose
• Blog for HIV Awareness (Joemar Belleza)
• Putting the Joy in Faith-Based Blogging (Lawrence Andrew Fernandez)
• It's Fun to be a Fun Ambassador: Helping the Philippine Tourism through Blog and Social Media Promotion (Apple Allison Perez)
11:55 to 12:55 LUNCH TIME
12:55 to 1:15 GMA Network Sponsor Presentation (Howie Severino)
1:15 to 2:00 Improving Your Blog Content
• Making a Standout Blog with Content Marketing Techniques (Glen Dimaandal)
• Bloggers Need to L.I.E. (Marco Polo Demo)
• Growth of Bloggers as Content Creators (Rey Baguio)
2:00 to 2:55 Marketing Yourself & Your Blog
• Formulating a social media strategy for your blog (Carlo Angelo Gonzales)
• Building Your Blogging Influence Through Social Media (Valerie Joy Deveza)
• Blogketing: Tips on How to Increasing Your Blog Audience (Roel Jan Manarang)
2:55 to 3:10 BREAK
3:10 to 3:50 Tools of the Trade
• 15 Blogging Tools that You Need to Increase Traffic and Links (Venchito Tampon Jr.)
• What Everybody Ought to Know About Twitter (Marites Manahan)
3:50 to 4:15 Mobile Blogging & Advertising Trends (Donald Lim)
4:15 to 5:00 Blogging as a Business
• How to turn a blog from a hobby to a business (Louie R. Sison)
• Lessons Learned in Affiliate Marketing & Blog Monetization (Sydney Dondon)
5:00 to 5:30 CLOSING, RAFFLE & GROUP PHOTO
EMCEE: Flowell Galindez
Exchange gift
There will also be an exchange gift at the event. If interested to participate, bloggers are encouraged to bring an item worth three hundred pesos (P300).
Event Venue: Penthouse, Bocobo Hall, U.P. Law Center, University of the Philippines, Diliman, Quezon City
The preceding agenda may be changed, please visit their website for updates.  
Source: http://iblogph.org/