Hi-5 House of Dreams Comes to Manila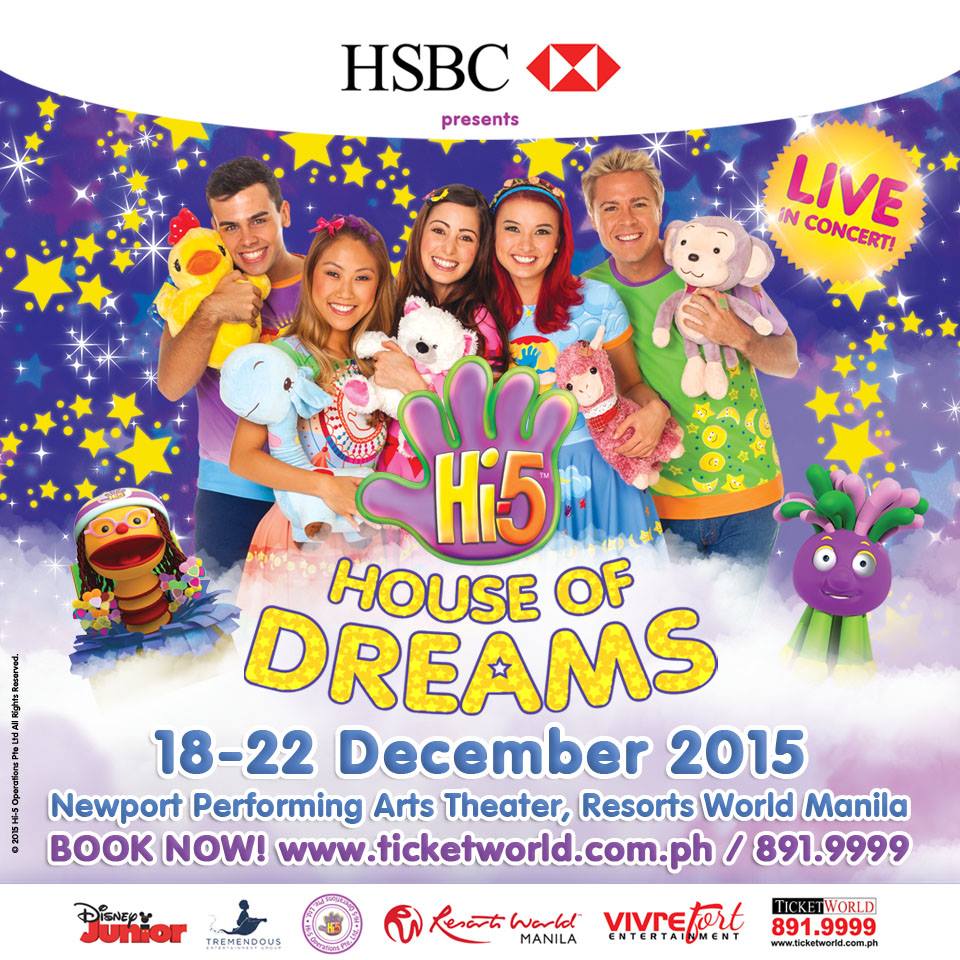 Catch Hi-5 House of Dreams this December 21-22 as the widely popular singing group Hi-5 from the well-loved children's show of the same name comes to Manila for a series of shows at the Newport Performing Arts Theater at the Resorts World.
Expect plenty of dancing, singing and adventures with Chats and Jup Jup and Chats the dream-meister. Have fun while she uses her magical dreamcatcher to take you through jungles, fairy grottos and even coral gardens. 
Sing along to hit songs and jiggle to familiar tunes like "Action Heroes" and "Underwater Discovery".
Let your dreams come to life and join the gang this holiday season for loads of fun and cheer.
Ticket prices*
PHP 4,500 • PHP 3,800 • PHP 3,200 • PHP2,700 • PHP2,400
Book your tickets at bitly.com/hodphilippines or call Ticketworld at 891-9999
Showtimes:
18 Dec 2015 (Friday)
2:30pm, 6:00pm
19 Dec 2015 (Saturday)
11:00am, 2:30pm, 6:00pm
20 Dec 2015 (Sunday)
11:00am, 2:30pm, 6:00pm
21 Dec 2015 (Monday)
2:30pm, 6:00pm
22 Dec 2015 (Tuesday)
11:00am, 2:30pm
*Ticket prices do not include booking and other fees.
For more information, visit their Facebook.