AWS Advent Fair

Living in the south of Manila? Join Acacia Waldorf School's (AWS) Advent Fair, a community Advent fair open to all happening on November 22, from 9am to 6pm at the AWS in Hacienda Sta. Elena Sta. Rosa Laguna. It promotes arts and crafts, love for animals, and old-school kiddie enjoyment among children, as well as wholesome finds perfect for the young at heart. All away from the city's noise, crowded malls, and traffic jam.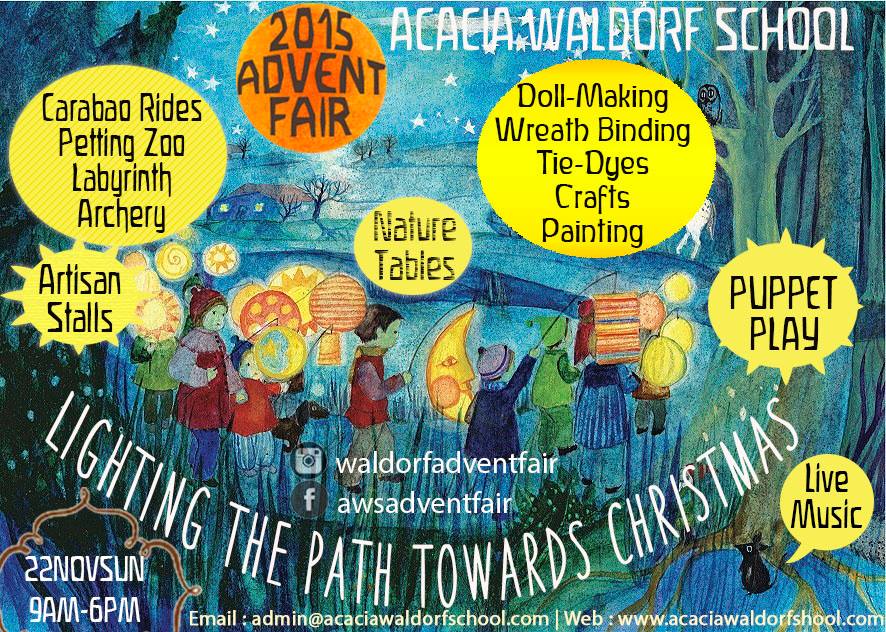 Make this fun event a unique weekend activity for the whole family with a myriad of activities! There will be animal rides, a mini petting zoo, waldorf-inspired storytelling with puppets, treasure hunt and lots of games, food and craft vendors selling mindfully crafted wares, holistic food and services including yoga and craft workshops!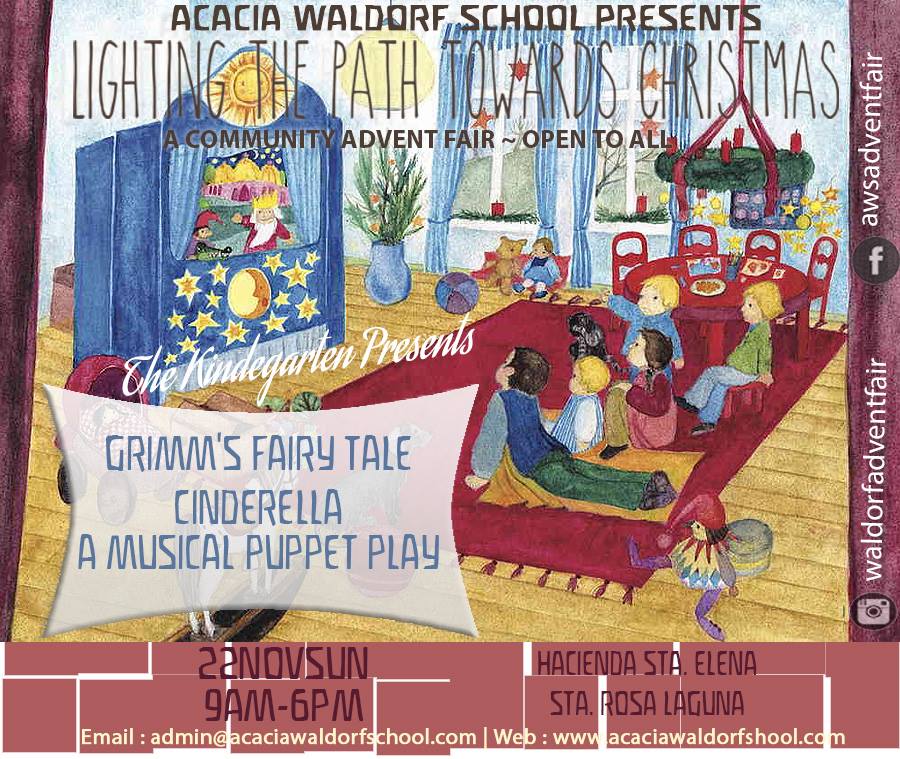 Come and enjoy the AWS school community, green space, student artwork, live music and performances and together light the path towards Christmas. For tickets and info, visit their Facebook or contact 0917-554-0435 / 0921-513-4954 or email admin@acaciawaldorfschool.com.