Picky Palates Weekend Market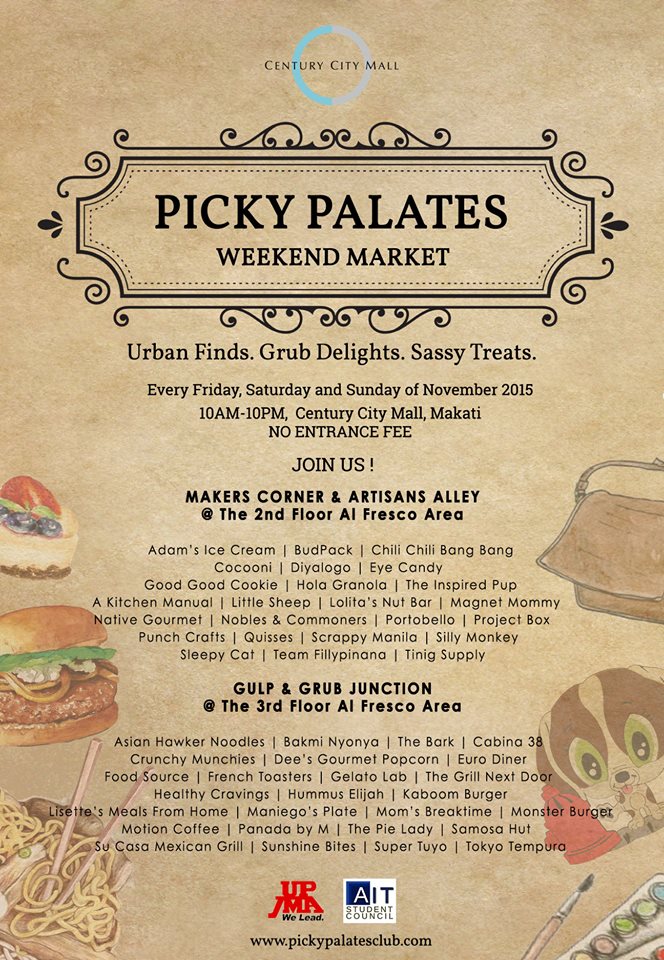 Have a taste of the finer things in life every weekend of November (Friday, Saturday, Sunday) from 10am to 10pm as Picky Palates Weekend Market provides you with urban finds, grub delights, and sassy treats that fit your sophistication and passion for life.
Enjoy international as well as local fares and pretty wares with Picky Palates' carefully curated artisans all converging at the Century City Mall in two al fresco venues – Makers Corner and Artisans Alley at the Second Floor, and the Gulp and Grub Junction at the Third Floor.
Free access to the city's finest? Yes. This free admission weekend market invites you to come to a place where you can celebrate the sweet life, so come and bring your friends!
For more info, visit their Facebook or website.