The 7th Philippine International Pyromusical Competition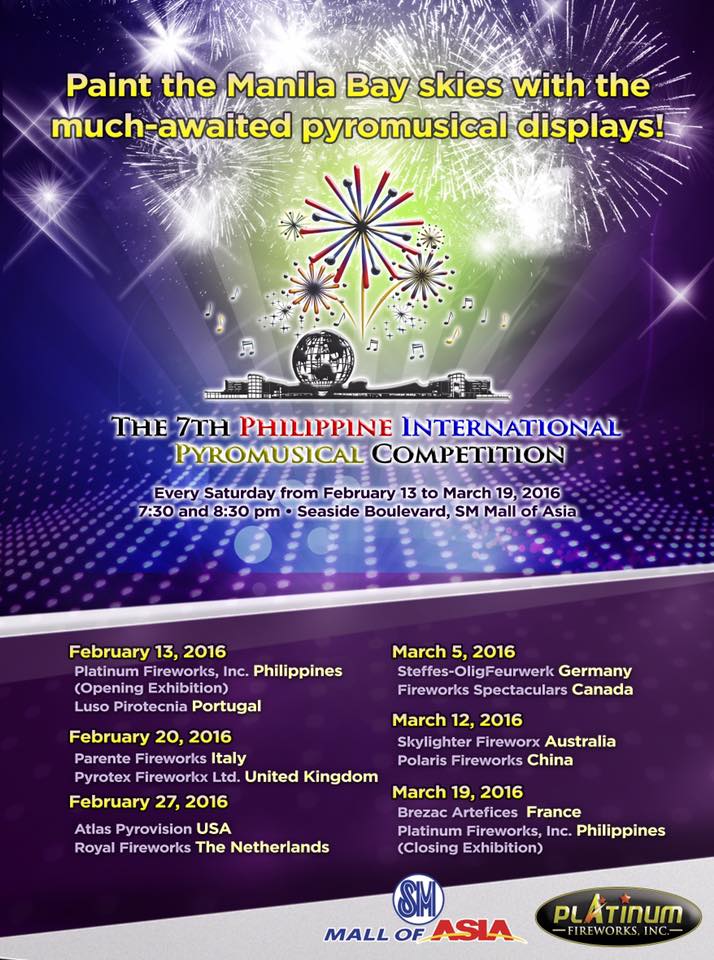 The annual competitive showcase of the world's pyrotechnique prowess will again set the night sky to bright, flashing colors as representatives of various countries gather together to compete in this spectacular event.
Global pyrotechniques experts joining the 7th Philippine International Pyromusical Competition will be painting the night sky with a spectacle of vivid hues, dazzling lights, and engaging music all orchestrated in creative choreography to enthral and excite the audience.
Every Saturday from February 13 to March 19, 2016, from 7:30 to 8:30pm, from the grounds of the Seaside Boulevard in SM Mall of Asia Complex, this extravagant visual feast will reach the skies as it combines artistry with technology.
Competing countries will include the Philippines, USA, Germany, China, Portugal, Italy, United Kingdom, The Netherlands, Canada, Australia, and France. Ticket sales will be announced soon.
For more details and updates, visit http://www.pyrophilippines.com/ or their Facebook.