Disney On Ice Presents Magical Ice Festival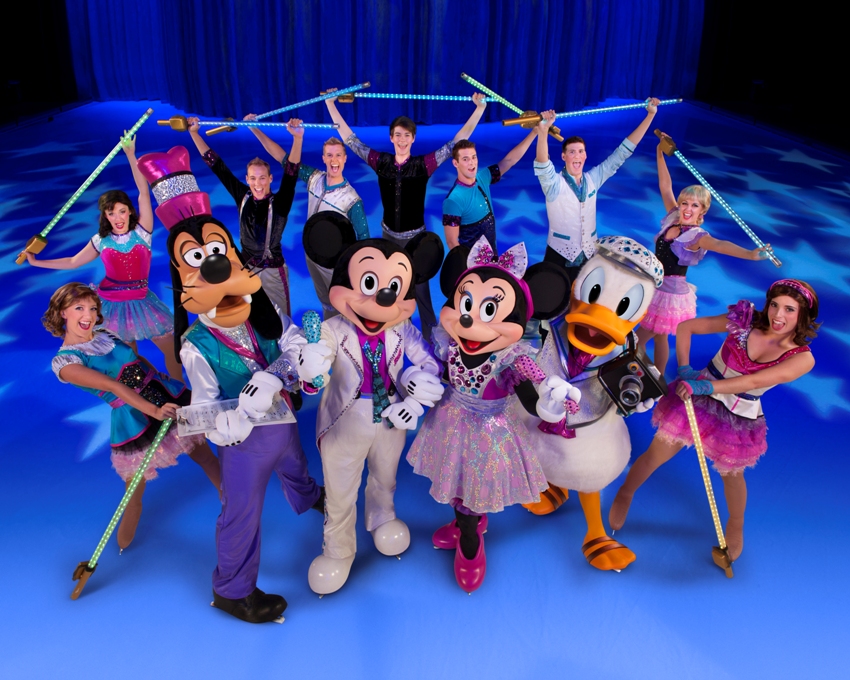 This Christmas season, be enchanted with a superstar line-up of Disney royalty featuring the #1 animated movie of all time Frozen as Disney on Ice presents the Magical Ice Festival on December 25, 2015 to January 3, 2016 at the Smart Araneta Coliseum.
Get ready to enter a world of enchantment with Mickey, Minnie, Donald, and Goofy as they host a showcase overflowing with magical moments from across the kingdom. Families of all ages will be delighted by adventurous moments from Disney's The Little Mermaid, Tangled, Beauty and the Beast and traditional Disney stories told like never before, in a brand-new ice spectacular.
Plus, audiences will be whisked away to a winter wonderland when the Academy Award® winning and number one animated feature film of all time, Disney's Frozen.
"This year's Disney On Ice is truly magical with Disney properties that are packed with heart and personality," says Producer Nicole Feld. "We have princesses that are exuberant and strong-willed, but we've also expanded the roles of spirited supporting characters, so that they're more prominent in the show."
Skaters burst out onto the ice with an explosion of color for the mesmerizing introduction that includes a dance-off-sing-off between the boys and girls, led by none other than Mickey and Minnie. Family members will feel like they are part of the show as they are encourage to get off their feet and dance along to music featured on the Disney Channel.
 "We are taking a fresh new spin on how we're presenting the Disney stories," says Producer Juliette Feld. "We are weaving together the four worlds of royal sisters Anna and Elsa, Ariel, Belle and Rapunzel as they each embark on their own epic journey."
Audiences will be whisked away into the wintery world of Arendelle to join royal sisters Elsa and Anna, the hilarious snowman Olaf, rugged mountain-man Kristoff and his loyal reindeer Sven as they discover true love conquers all. The Academy Award winning animated film comes to life on ice and is packed full of action, adventure, magic and unforgettable characters.
"In our more than 30 years of producing Disney On Ice shows, Feld Entertainment has been waiting for a film like Frozen," says producer Nicole Feld. "The most exciting part of bringing characters like Anna and Elsa to the ice for the first time is knowing that they have a powerful and inspiring message the resonates with audiences as the sisters discover the true meaning of love."
From the dazzling costumes, colors, lighting, mechanisms and effects, to the graceful and entertaining choreography, this year's show promises to be a spectacle that people of all ages will fall in love with. And with so much talent and storytelling jam-packed into one show, Disney On Ice truly brings the magic.
Ticket Prices
Patron VIP: P2200
Patron Regular: P1900
Box Premium: P1600
Box Regular: P1100
Upper Box Premium: P700
Upper Box Regular: P520
General Admission: P175
Contact:
Ticketnet +632 911-5555