Alay Sining 8 – Art with a Heart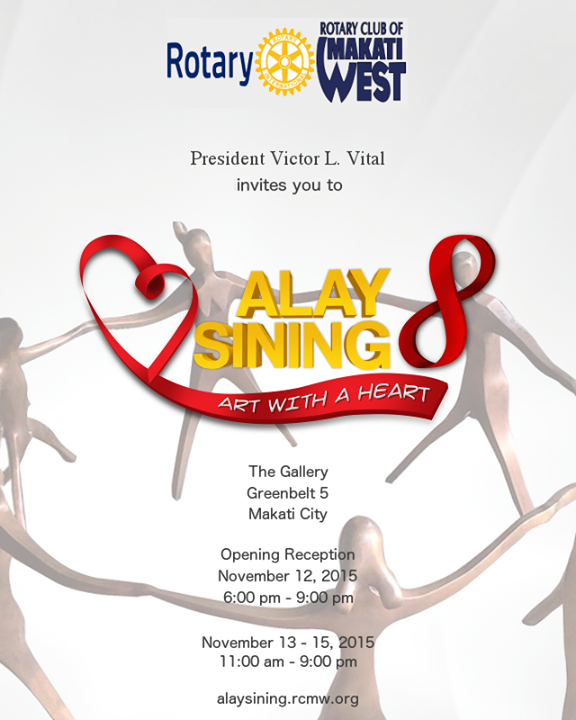 Alay Sining is on its 8th year with the theme "Art With a Heart", the biggest sculpture exhibit and sale in the Philippines organized by the Rotary Club of Makati West (RCMW). Alay Sining raises funds for the benefit of the children under the Gift of Life (GOL) program which is supported of the RCMW. GOL is an initiative that helps children with congenital heart disease or CHD undergo surgery and medication.
The theme, "Art with A Heart," is most fitting having artists share their talents through their sculptures to children with CHD during the four-day charity event. The exhibition, consisting primarily of sculpture art, will be held at The Gallery, Greenbelt 5, Makati City from November 12 to 15, 2015. 
According to RCMW President Victor "Junvee" Vital, the art-for-a cause exhibit gives an opportunity to help and support the children with CHD as well as over a hundred local artists as they graciously showcase their masterpieces to the public with a heart to help.
For more information, visit http://alaysining.rcmw.org/ or contact Rotary Club Makati West:
Email: rcmakatiwest2013@gmail.com

Telephone: +63 2 7533098
Fax: + 63 2 8451655