Tokyo Manila Jazz & Art Festival 2015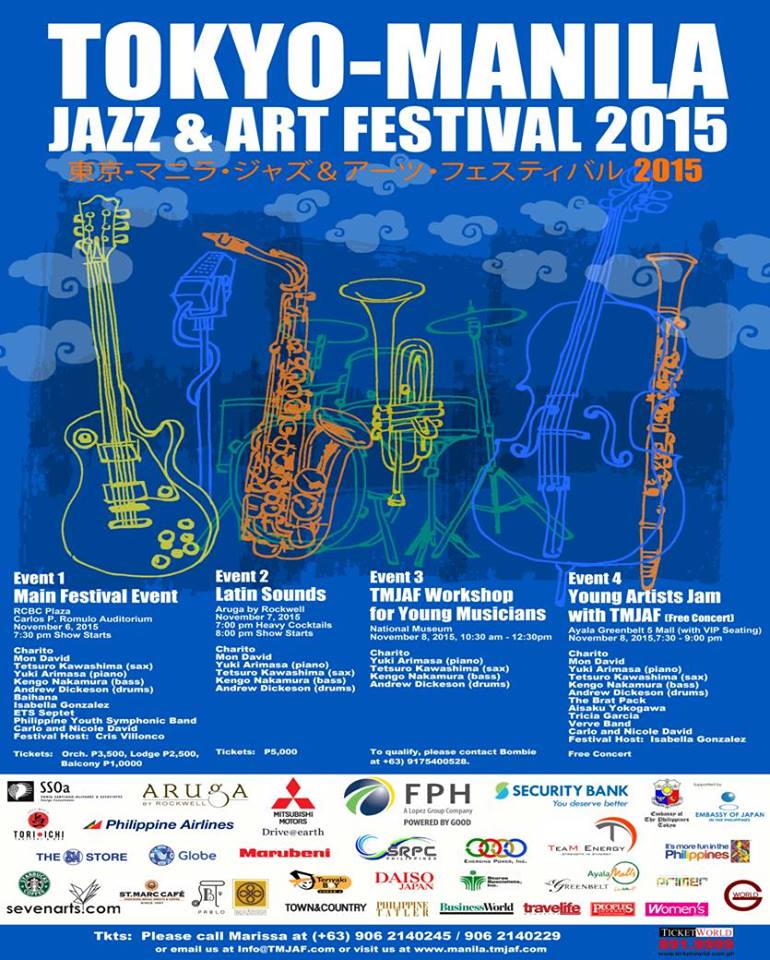 Prepare to be in awe as Tokyo Manila Jazz celebrates the unique and colourful beats of Latin Jazz in RCBC Plaza on November 6 bringing together world class jazz artists and home-grown talents.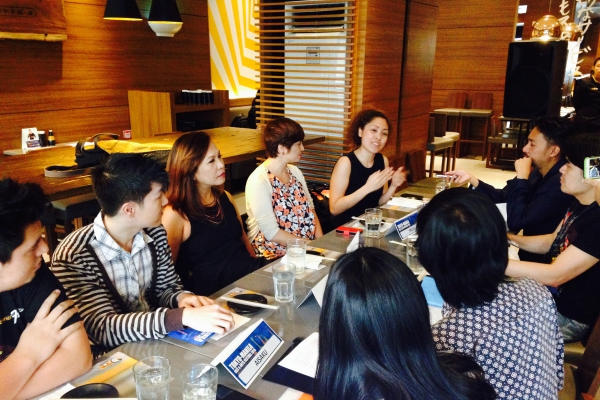 As mentioned, this year will showcase Latin jazz which will be headlined by prominent jazz artists such as Charito, a multi-awarded jazz vocalist in Japan and internationally. Mon David, an award-winning US based Filipino-American jazz artist will also top bill the event. These is set to make their debut as a group together with Manila's very own ETS Septet led by Elhmir Saison.
Artists joining the festival from Japan are Tetsuro Kawashima, a leading jazz tenor saxophonist in Japan; Yuri Arimasa, a premier jazz pianist in Japan; Kengo Nakamura, regarded as Japan's no.1 jazz bass player according to polls; Andrew Dickenson, an Australia musician rapidly making a name in Japan.
Home grown artists such as the all-girl vocal trio Baihana will join the stage. The young blues band The Brat Pack is also set to take the stage bringing in a different spice.
Other artists include Tricia Garcia, winner of the Best Jazz Recording Award at the 25th Awit Awards last 2012; Aisaku Yokogawa, a GMA Japanese foreignoy and the winner of 2014 Asian Star Entertainer Awards "Outstanding Asian Male Balladeer." PYSB (Philippine Youth Symphonic Band), a group of young musicians are also set to perform as well as the Verve Band, a prominent band in Manila headed by Steven Mora.
The main festival event will be hosted by the all-around performer Cris Villoco.
For ticket inquiries, please click here.