13th German Ambassador's Cup
Despite the unpleasant weather before the event date, the 13th German Ambassador's Cup was again successfully held under a sunny sky on 21 October 2015 at the Mount Malarayat Golf & Country Club in Batangas.
89 guests from the German-Philippine business community, various diplomatic corps and Philippine government institutions got together for the exclusive annual golf tournament – organized by the German-Philippine Chamber of Commerce and Industry (GPCCI) together with the German Embassy Manila. This year's golf tournament was made more distinct with the joint celebration of the 25 years of German Unity and GPCCI's official entry into the AHK network (Association of German Chambers Abroad) as AHK Philippinen.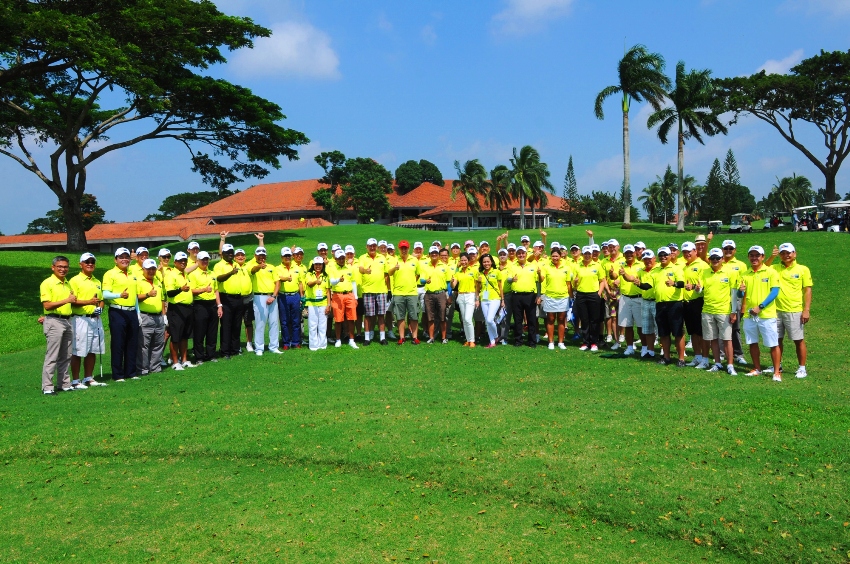 Taking their respective spots in the ceremonial tee-off were German Ambassador Thomas Ossowski, BGen. Buenaventura Pascual (Chief of Peace Process Office, AFP), USec. Carlo Carag (Undersecretary, Department of Finance), Dr. Maximo Mejia, Jr. (Administrator, Maritime Industry Authority/MARINA), and German Ambassador's Cup Chairman Mr. Klaus Schroeder.
German Ambassador Thomas Ossowski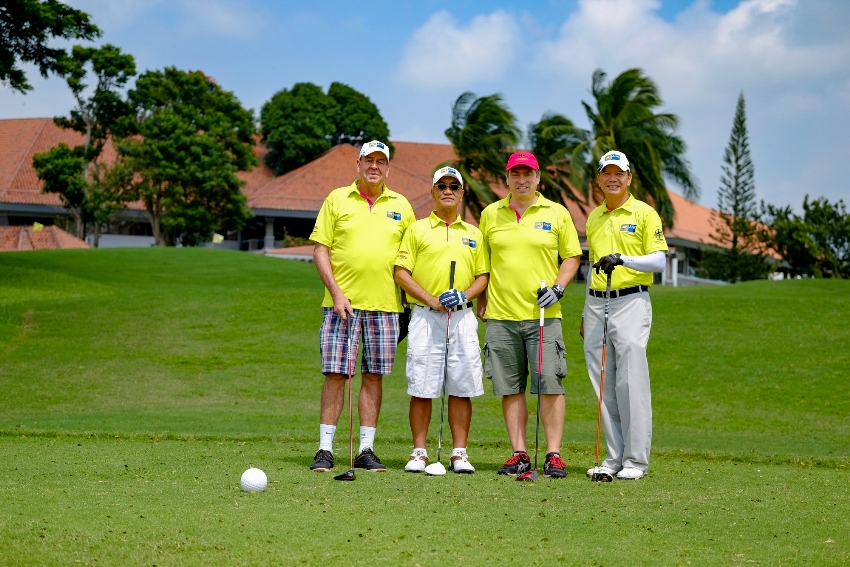 Klaus Schroeder, Carlo Carag, Thomas Ossowski, Buenaventura Pascual
The tournament was followed by a traditional fellowship, awarding and dinner reception at the German Ambassador's residence, where notable players were recognized for their exceptional golf play. The list of winners consist of MGen. Salvador Mison and Col. Gerry Amante as Champions, Mr. Tony Co and Mr. Urs Schwager as 1st Runners-Up, and Amb. John Gomes and Mr. Cliff Davies as 2nd Runners-Up.
Another special celebration is the event's linkage to a charity project, PREDA Foundation, which is a renowned child rights organization in Subic, Zambales. PREDA representatives, Fr. Shay Cullen and Mr. Francis Bernido, were in attendance and received the event sponsors' donation of Php 420,000 for the Girls' Home in Subic.