Robert Kiyosaki Live in Manila
Be educated and motivated as world-renowned personal finance coach Robert Kiyosaki headlines the Masters of Wealth—a one-day landmark event set on November 30 at SMX Mall of Asia aiming to help existing and future leaders, entrepreneurs, investors and other individuals looking to master the creation of wealth in today's turbulent times.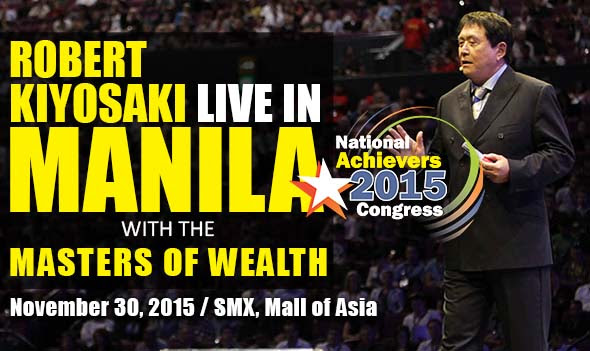 Mr. Kiyosaki will be joined by seven other international speakers whose inspiring stories about their achievements are worth sharing.
The tickets come with price tags but education is a good investment and attendees are sure to take away from the event a wealth of practical and valuable learning. So increase your financial IQ and book your tickets now. Click here.