Study International Education Fair 2015
In the future, you must go global and have an international career to be successful . Own that success, INVEST IN YOUR FUTURE TODAY! Studying abroad is not as expensive as you think….
–
–
Study International will again be bringing to Manila, Cebu and Davao representatives from various institutions from UK, Australia, Canada, Singapore and Malaysia to speak to Filipinos who want to study abroad and get an internationally recognized degree and begin their future abroad.
–
STUDY INTERNATIONAL EDUCATION FAIR 2015
Global Education = Global Success
26 September, 1:00 – 8:00 PM | MANILA | Dusit Thani Hotel
28 September, 4:00 – 8:00 PM | CEBU | Cebu Mariott Hotel
29 September, 4:00 – 8:00 PM | DAVAO | Marco Polo Hotel
Register now! FREE ADMISSION.
–
The fair is an opportunity to get answers to all your questions on studying abroad and the opportunities that come with it — part-time work, work after graduation, migration to name a few.
Know the variety of affordable and accessible options for you to study abroad. Through the school representatives present, attendees can be provided first-hand information on how to go about with your study plans abroad.
Know all your opportunities in all these countries so you can make an informed choice and get the best out of your investment.
PARTNERS: British Council, Education Malaysia, Embassy of Canada, CAMP Philippines, Edukasyon.ph
MEDIA PARTNERS: Acer Computers, Working Mom Magazine, Juice.ph, FEBC 702 DZAS
–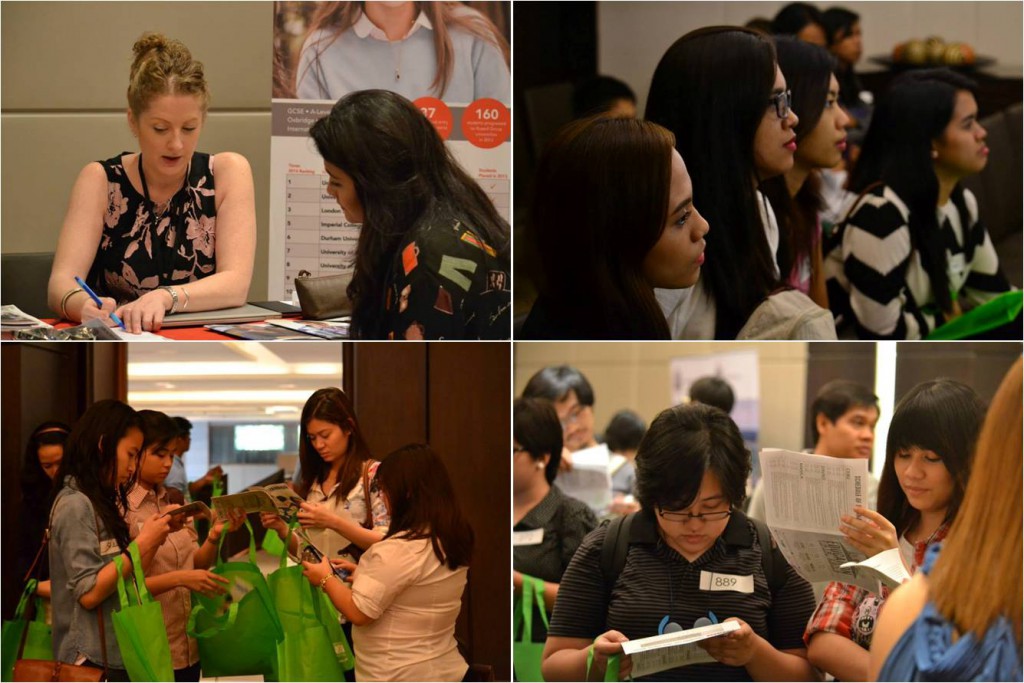 –
STUDY INTERNATIONAL is your ONE-STOP-SHOP for studying abroad. We provide education counselling and assistance for studies in MOST COUNTRIES (UK, Australia and New Zealand, USA, Canada, Switzerland, Italy, Netherlands, China, Malaysia, and Singapore). With our knowledge and expertise, we help you make an INFORMED choice based on your dreams, ambition and budget. Our FREE SERVICE includes advice and support for applications to all levels of overseas education, assist with accommodation and travel options, visa application, and all other matters related to studying abroad.
We are your ethical study abroad counselors, driven by our passion to help you become a GlobalPinoy.