Satisfy your Cravings at the Cheesecake Fair!
National Cheesecake Day last August 8 may have come and gone but the Cheesecake Fair is still on at the SM North EDSA. It is a heyday extending as a month-long celebration from August 3 – 31, displaying cheesecakes much to the delight of desserts enthusiasts and everyone with a sweet tooth to spoil.
Among the desserts stores included in the lineup are Uncle Tetsu, who are known for their soft, decadent cheesecakes; Tous Les Jours, a Korean bakery brand; Banapple who offer quality cakes and pies on the sides; and even doughnut industry giants Krispy Kreme and J.Co Doughnuts. Kitchen of Cakes and Coffee, Patisserie Filipino, Cellos Dips and Doughnuts, Gigi's Custaroons, and Formosa Bakery are also participants in the fair.
There will also be cheesecake masterclasses by 5 PM at The Block Atrium spearheaded by Chefs Jac Laudico, Maricris Trinidad and Aldrin Jao Lim on August 8, 9 and 23, and culinary personality JJ Yulo of Pinoy Eats World on August 9 and 23.
–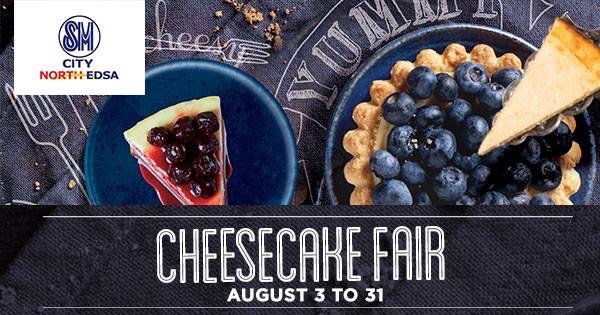 –
Article by Arvee Gomez