Cinemalaya Film Festival 2015
The long wait for Cinemalaya 2015 will finally be over, the film festival is set to run from August 7 – 15, 2015 at the Cultural Center of the Philippines and other festival venues.
The short film category will be the highlight of the film festival this year with Cinemalaya Foundation picking ten finalists for the short film category out of 150 entries.
The ten finalists in the Short film category are:
–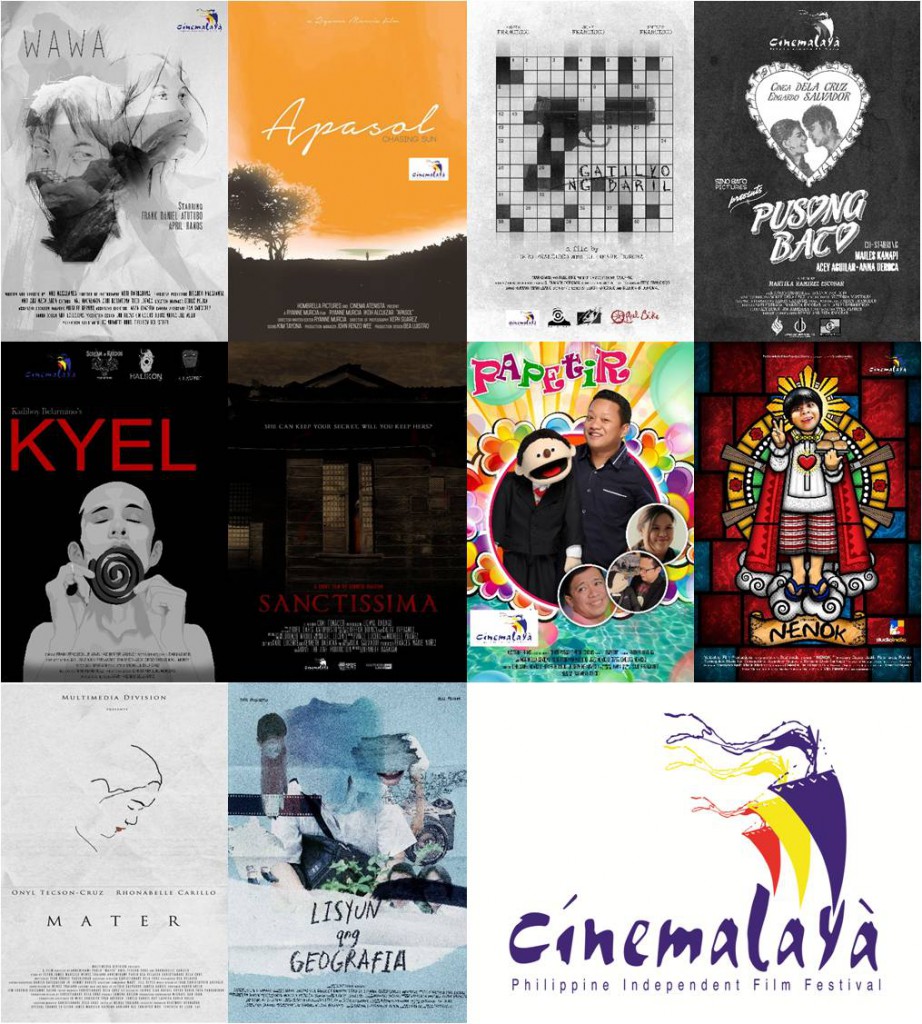 –
The winner of the short film category will receive PHP 150,000 cash prize. There will be no full-length feature category this year but will resume for Cinemalaya 2016 scheduled on August 5-14, 2016 although there will be no subcategories as in past Cinemalaya festivals.
Cinemalaya has been a gateway for aspiring Filipino filmmakers, with many winning numerous accolades from various international film festivals. Cinemalaya will also launch the Cinemalaya Institute which will offer a three-semester program of intensive training in writing, directing and producing; cinematography, editing, sound and production design, music score and acting. Cinemalaya Institute will open with the first cluster of courses in writing, directing and producing to be offered in June at the DLSU College of St. Benilde, one of the partners of Cinemalaya Foundation for this project.
For more tickets and further information, please visit Cultural Center or Cinemalaya.