Jumpstart Your Freelance Writing Career
Gone are the days when freelancing in the Philippines equate to unstable livelihood and unpredictable job prospects. Are you poised to take advantage of this rising opportunity?
–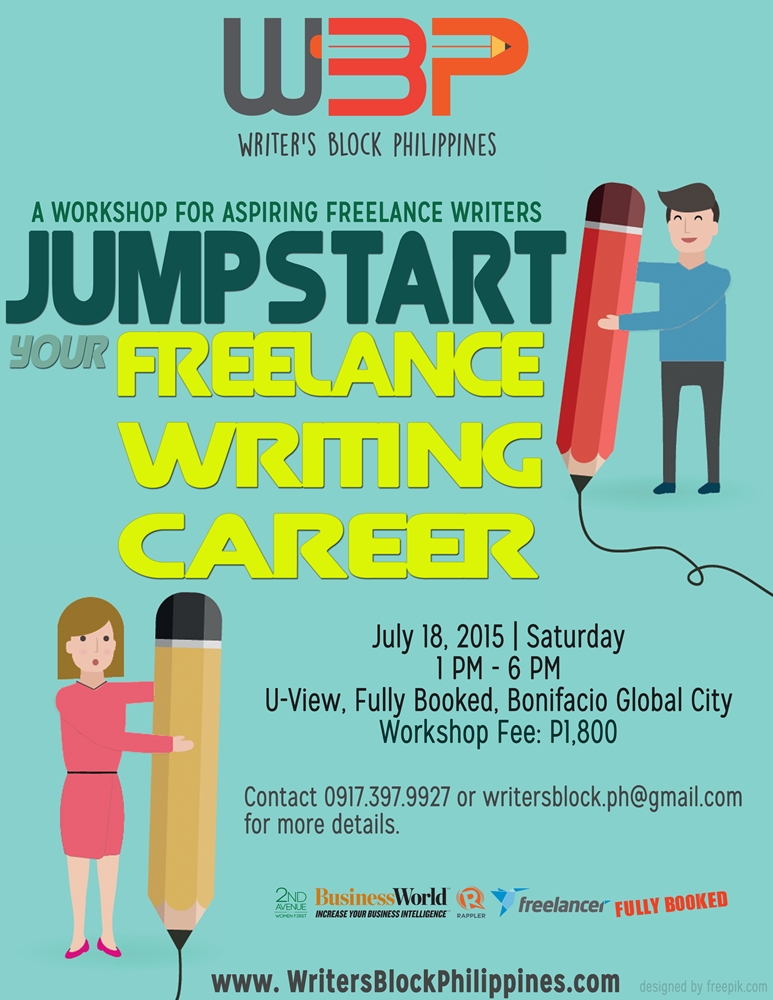 –
Learn more about the numerous possibilities that await freelancers in the workshop Jumpstart Your Freelance Writing Career on July 18, 2015, 1:00 to 6:00PM, at Fully Booked, Bonifacio Global City. Topics to be covered include practical tips on freelancing and writing story pitches.
Budding freelancers will have a lot to learn from the organizer, Writer's Block Philippines, which was founded by two corporate employees-turned-successful freelance writers, Ana P. Santos and Nikka Sarthou-Lainez. Santos is a regular columnist at Rappler and Working Mom, while Sarthou-Lainez is the contributing editor of Smile, Cebu Pacific Air's in-flight magazine.
"Our day jobs were actually crucial in preparing us for the world of freelancing," said Santos. Sarthou-Lainez adds, "Everything we learned about succeeding in freelancing was not taught in school."
The dawn of the Internet ushered in massive demand for content and changed the way media operates, including the hiring of contract writers. Getting projects through Odesk, Freelancer, and even Craigslist have become commonplace. Most important of all, local freelancers attest to the payoffs and rewards of earning a living at their own place and pace.
To register and get more details about the workshop, visit writersblockphilippines.com.
–

Article by Mina Loyola