The International Festival of Extraordinary Textiles
Learn more about culture and world history in an unconventional but beautiful way! The International Festival of Extraordinary Textiles or FITE (Festival International des Textiles Extra Ordinaires) is in Manila today!
–
–
From July 8 until September 12, 2015, FITE: Renaissance, a textile exhibit featuring the works of local and international artists alike will be available for viewing at the Metropolitan Museum of Manila.
"Usually, we read about the history and culture of people through books, documentaries, or museums. The FITE is unique because it presents clothing as a means to know and understand others. Each textile, each article of clothing, has its own story to tell about a group's way of life, about their surroundings," French Ambassador Gilles Garachon said.
Indeed, at the FITE: Renaissance exhibition, visitors can find out more about the parts of the world where the artists are from, such as Japan, Mexico, France, Hong Kong, the Philippines and more.
–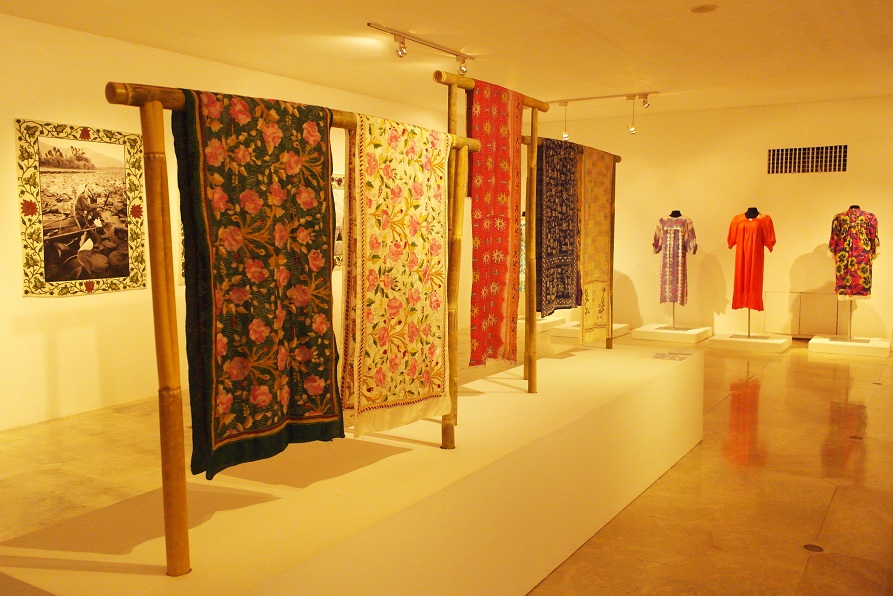 Some works featured aside from cloths, are costumes from different places and works that feature photographs. (Chito Irigo)
–
For the next couple of days, there will also be activities for those who would like to gain more in-depth knowledge about textile and how it affects our way of living. Today, July 8, at 6:00 PM, a fashion show will be held at SM Aura to officially kick off the event, featuring the contemporary collections of Carmen Rion (Mexico) and Patis Tesoro (Philippines), Kinor Jiang (Hong Kong), in collaboration with Diane Sparks Shu Sun, Tsang Fan Yu and Guoxiang Yuan (Hong Kong). On July 11, there will be an interaction with indigenous weavers from all over the country. And on July 12, the Metropolitan Museum of Manila will be opening its doors to the public and visitors can go on a guided tour through FITE: Renaissance free of charge. Also during these dates, artists Ryan Villamael, Olivia d'Aboville and Robert Lane will be holding talks and workshops about design and other arts related to textile.
–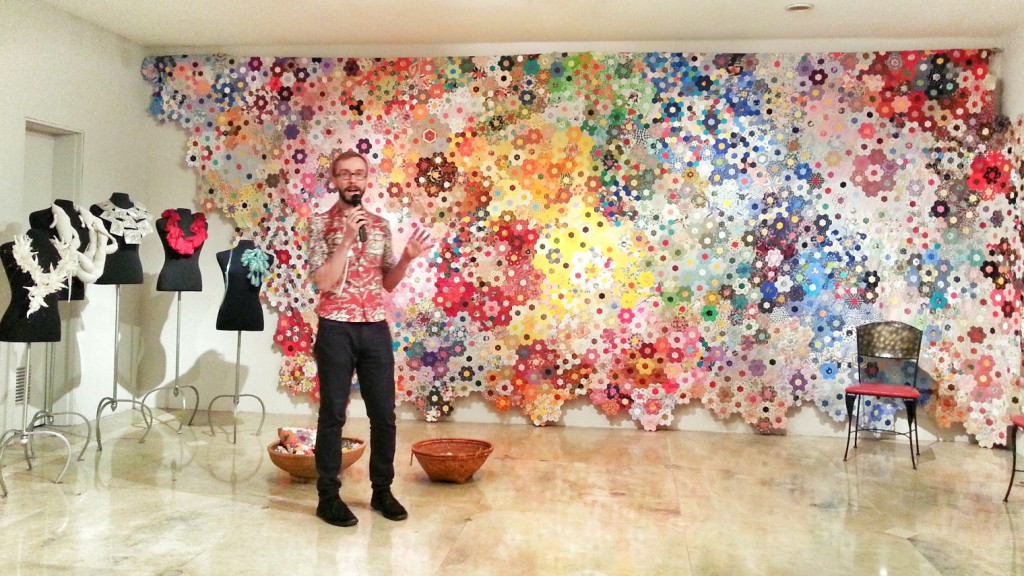 Grandmother's Flower Garden, a quilting project that began in France in 2014 is also available for viewing. (Ida Irigo)
–
To pre-register to these events and to find out more information, you can send an email to fitemanille.ambafrance@gmail.com or visit the following websites:
www.facebook.com/FrenchEmbassyManila
–
Article by Ida Irigo