The 20th French Film Festival Goes to Cebu!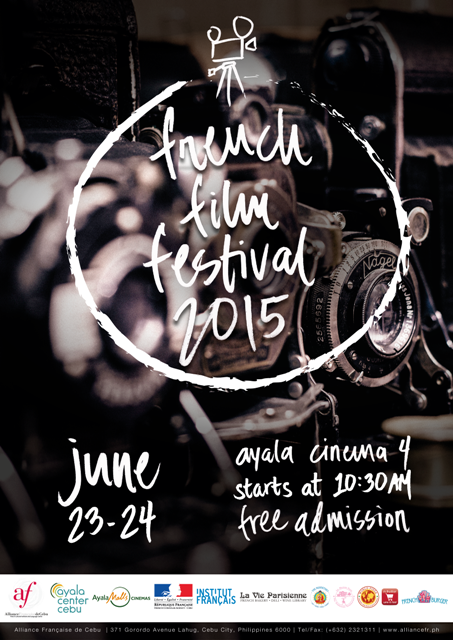 .
After being a toast of success in its unveiling in Manila, the 20th French Film Festival opens its doors once again, this time in Cebu! Hundreds are expected due to free admission, to be held at Ayala Center Cebu – Cinema 4 today and tomorrow, June 23 and 24 from 10:30 AM onwards!
The ten acclaimed French films brought upon the screen are to be accompanied with English subtitles. Despite the language barriers, the insights on the importance of family, the quest for adventure, the timelessness of romance and the passing of comedy among others transcend cultures and guarantee the Filipino audience with an enjoyable time having their eyes glued on the screen.
Catch La Famille Belier as it open the first day of the festival. A sweet and moving tale of a family in crossroads, it would surely make everyone laugh, cry, and experience a wide array of emotions, that, sometimes, does not need words to be heard. It is reflective of the moral values of a typical Filipino family.
The event is made possible by Ayala Center Cebu, Ayala Malls Cinemas, the French Embassy, InstitutFrançais, together with sponsors French Burger, La vie Parisienne, La Maison Rose, M.Lhuillier Supermarket Wine and Food, andWorld Pizza.
For further information and inquiries, contact Alliance Française de Cebu at 232-1311, their office at  371Gorordo Avenue, Cebu City. Visit their website at www.alliancefr.ph.