Art BGC The NextAct ONE Festival: Celebrating Art in the City
Get ready for the country's first-ever mural-centric arts festival!
 .
.
Witness larger-than-life murals, film and music all over Bonifacio Global City from May 23 to May 30, 2015 as Bonifactio Art Foundation, Inc. (BAFI) and Globe Telecom, in cooperation with LeBasse Projects, present the ArtBGC The NextAct ONE Festival!
"We would like to provide the public interactive and involving art," said Monica Llamas, BAFI program manager.
.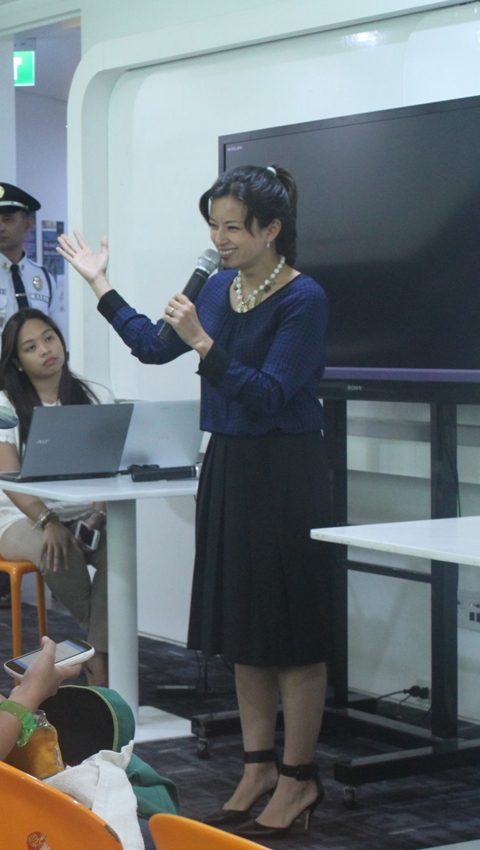 Monica Llamas
.
And provide this kind of art they shall be doing. Now on its third year, Art BGC ONE Festival highlights public interaction as contemporary art is not just created, but performed as well. Yes, that's right! International artists AKA Corleone, FAILE, Drew Merritt, CYRCLE, Nate Frizzell and Kristin Farr and local artists Egg Fiasco and Anjo Bolarda will be painting murals on iconic walls all over the city – and you can watch as they do it absolutely for free!
.

Expect works from (top to bottom, L-R) AKA Corleone, FAILE,  Drew Merritt, Nate Frizzell, Egg Fiasco, Shutterpanda (Photos from the ArtBGC website)
.
It doesn't end there, though. Watch the artwork come alive with music from some of the finest musicians in the country, such as Pupil, Severo, BP Valenzuela, She's Only Sixteen, Techy Romantics and Taken by Cars. See the city with a different set of eyes through films from Blaine Sugue, Aleks Kolev, Shutterpanda and Dissident Pictures.
Feed yourself with good food from pop-up restaurants and join other interesting art activities, including freedom wall painting, photography contests and tours.
On May 30, 2015, the last day of the festival, attend the closing party directed by Paolo Valenciano from 3PM onwards at Bonifacio High Street Central Amphitheater. Watch out for more films, more art, more music and surprises from Globe Telecom!
.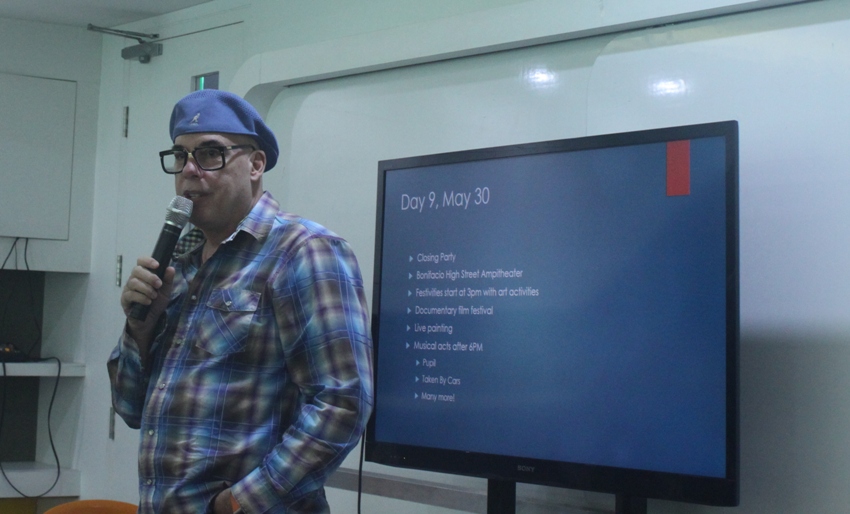 Joe Caliro
.
"Globe is very excited to be part of this endeavor as part of our continuing The NextACT campaign. It is very fitting to collaborate with LeBasse Projects and  BAFI as it breathes life to what ACT is all about – Art, Community and Technology," said Joe Caliro, Head of Retail Transformation and Management at Globe, who promised a big reveal on the 30th that "will change the face of the Bonifacio High Street Amphitheater."
The public festivities will begin with a Watching Session at the open lot on the corner of 26th Street and 5th Avenue on May 23 at 4PM. Everyone is encouraged to walk or bike around the city to view the murals on the days of the festival and every day. Visit their website for the complete festival schedule, the festival map and more information about the artists. See you there!