Asian Film Festival: 2015 Asian On Screen
The Asia Society Philippines and Security Bank, in collaboration with Shangri-La Plaza, presents the third edition of Manila's premier Asian Film Festival: 2015 Asian On Screen. The event will be screening the best films from the region. There will be a total of eight participating countries and 13 carefully selected films. Countries like China, India and Japan are only a few of the exhibitors who will be screening their award-winning films in the festival.

–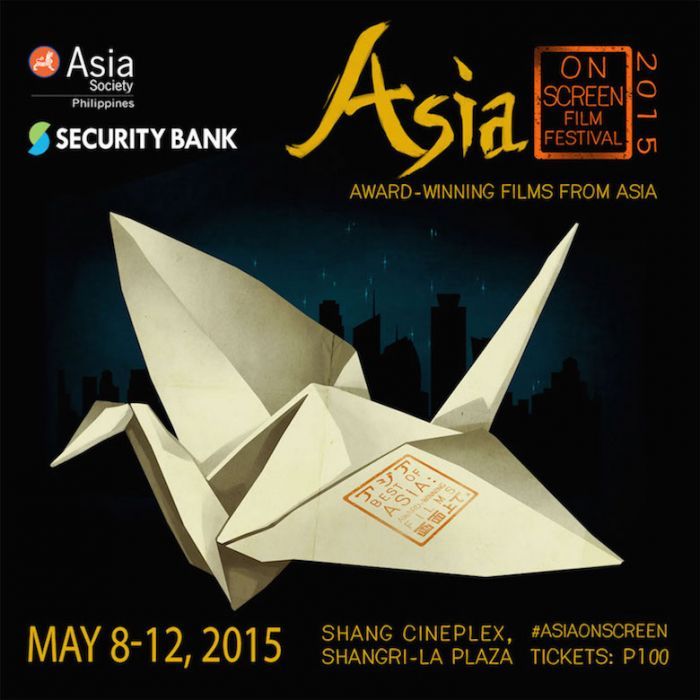 –
The event was made to focus on the Eastern art of film and to celebrate the talented works from home. With the growing adaptation of Western film storyboards and styles, we tend to overlook the creative output from our side of the world. The festival will be showing films of different genres catering to your preferences.
–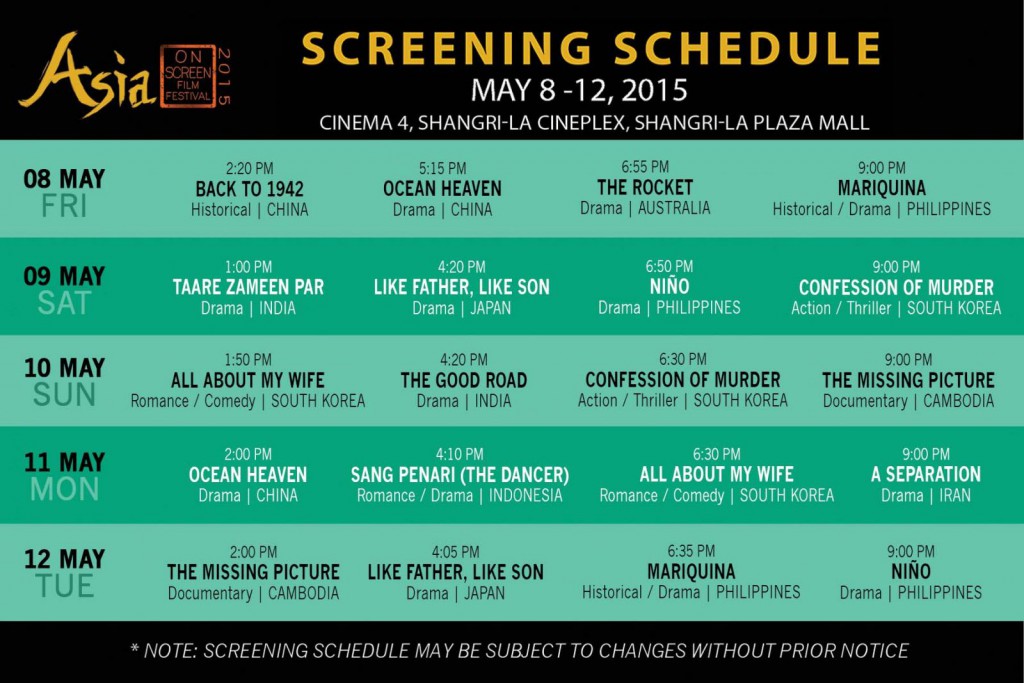 –
The 2015 Asian On Screen Film Festival will be held at Shang Cineplex, Shangri-la Plaza from May 8-12, 2015. There's no better way to spend the weekend! Take your friends, your significant other or your family out for a movie marathon! Above is the screening schedule of all 13 films for the festival.
Tickets will be sold at the venue for P100 per screening. For inquiries, you may call 550-2612 or you contact Avanti Narayanan at avanti.asiasocietyph@gmail.com.
–
Article by Vikki Daet