Rites of Rejuvenation: On Growing Older Gracefully
Learn the secrets of growing older and happier in this yoga workshop.

—–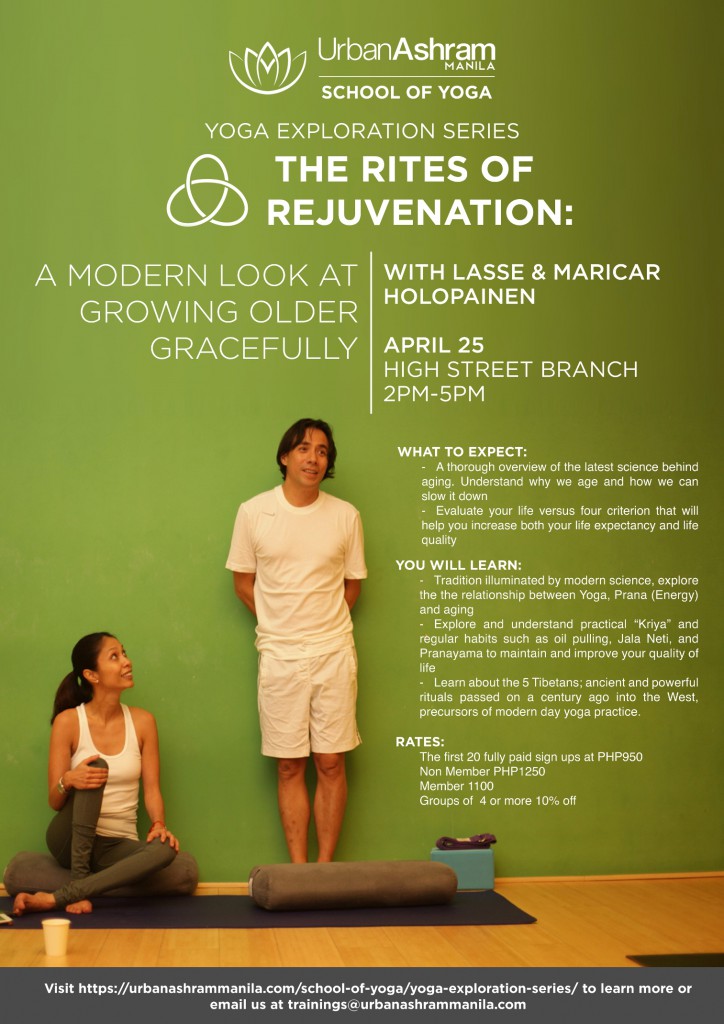 —–
Join us on April 25, 2015 from 2PM to 5PM in Urban Ashram Manila High Street in a 2-hour interactive workshop that teaches us rejuvenation in its finest.
Take a fresh perspective into aging gracefully through the latest insights on the science of fighting aging, practical applications, as well as daily exercises and habits to regain and maintain our youthful vitality even as we grow older. Open to all participants aged 21 years of age, no yoga experience required, but some form of regular exercise preferred.
Workshop rates are at PhP 1250 for non-members and PhP 1100. First twenty participants to sign up get a discount and limited slots are available, so register now!
For more information, visit their website or their Facebook page.