Slidefest Philippines: The Festival for that Inner Child in You!
Can you handle going on a slide higher than the Eiffel tower?
—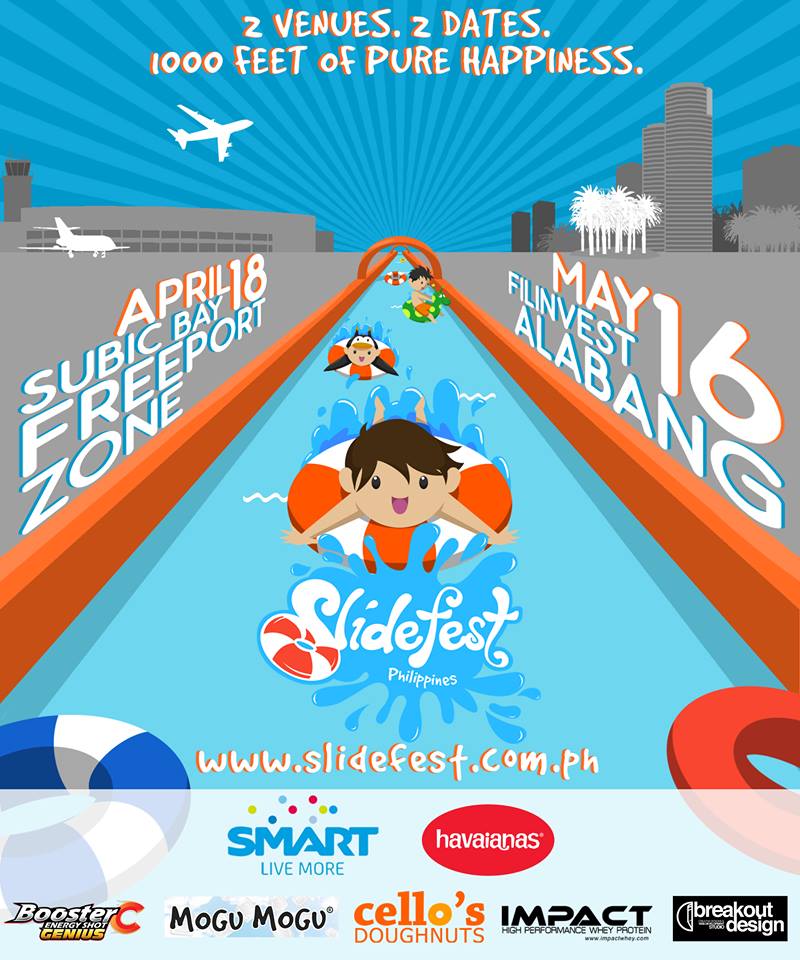 (Photo from Slidefestph Facebook page)
—
1,000 feet of pure happiness. This is what Slidefest Philippines is promising on April 18 in Subic and May 16 in Alabang.
Slidefest Philippines is the first ever slip-and-slide water event in the country. Witness it take over the streets of your cities and other iconic locations in one day – and vanish after a day or two!
When you get there, it's pretty simple – you register then slide to your heart's delight. It is fun, safe and family-friendly, so bring the whole clan! They even have the Family Wave Sliders option, which is the first time slot of every event where groups with kids (especially those 13 and below) will be made a priority. Choose from simply trying it out as a Single Slider, experiencing it again and again within a certain time period as a Wave Slider to going water bananas complete with an express lane as a VIP Slider. Early birds get a discount so reserve your slots now!
It's more than just a slide, though. It's a festival! Apart from the ginormous slide, there will be other activities going on, food, music, water balloons, water guns and other water toys for everyone! Indeed, Slidefest is a very cool party!
So, register now and experience the thrill of a lifetime (and the safest one at that)!
Slidefest is brought to you by the team who delivered Outbreak Manila, the zombie infested events that has been spreading since 2012 and Breakout Philippines, the country's premier escape room game. For more information, visit their website or Facebook page.