Dance and Drums for Everyone at Sunset Samba!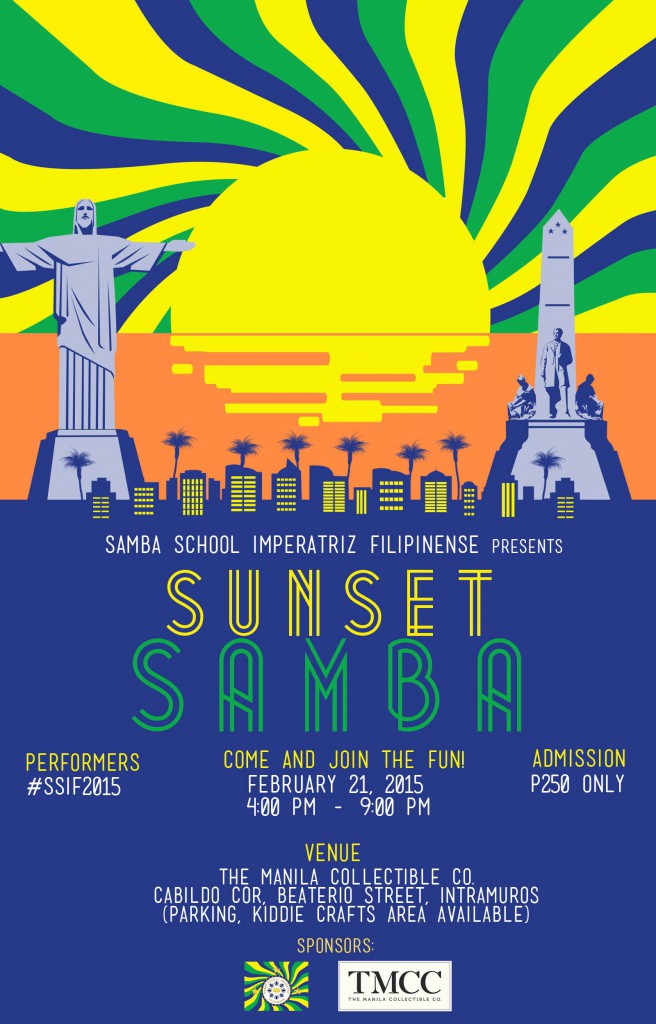 –
In partnership with Viva Manila, Samba School Imperatriz Filipinense presents Sunset Samba, a roof deck samba party, on Saturday, February 21 from 4:00 to 9:00 pm at The Manila Collectible Co., Intramuros!
Promoting cultural diversity, incorporation and total appreciation, Sunset Samba aims to present samba in a new, refreshing way where this dance art is used as a tool for women empowerment by bringing people of different ages and walks of life together to celebrate!
Experience samba like never before! Watch out for performances by guest singer Aeon Mapa and the bateria led by the school's very own Toni Bernardo. Know how to dance the samba fundamentals with Japanese-Brazilian passista Rosie Ciliaris. Attend the drum workshop to be familiar with the beautiful samba rhythm. You can also bring your kids and let them join! Young ones not into performing? Have them do arts and crafts instead while you dance the dusk away!
A wide variety of food and beverages (vegetarian options included) will be served during the event. Tickets will be available at the venue for P250.
Come and join as we celebrate the beauty of music, dance, art and culture! See you there!