Malasimbo Music and Arts Festival 2015
Located just off the coast of Luzon is the northwestern municipality of Mindoro which is also where Puerto Galera is located. It will play host to this year's Malasimbo Music and Arts Festival. Already on its 5th year, the festival aims to bring together those who have a revered love for the music, arts, dance and nature. With last year's event only being a weekend event, this year's festivities are prolonged as it has two dates: March 6-8, 2015 being the Malasimbo Music and Arts Festival and March 13-15, 2015 which has been recently added which is the Malasimbo Lights and Dance Festival.
With the Music and Arts Festival line-up recently announced, it aims to promote thriving love for music with highly-talented musicians such as Ky-Mani Marley, son of renowned reggae artist Bob Marley, Fred Wesley and the New JB's, Taylor McFerrin and other local acts such as Brigada and Bleu Rascals. With the second week aimed for a younger market such as millennials, the Malasimbo Lights and Dance Festival will feature DJ's and artists such as DJ Kentaro, Lyrically Deranged Poets and Manolet Dario. More will be added as the line-up has yet to be finalized as it aims to combine hip-hop, house and electronic music while enhanced by mind-blowing light shows.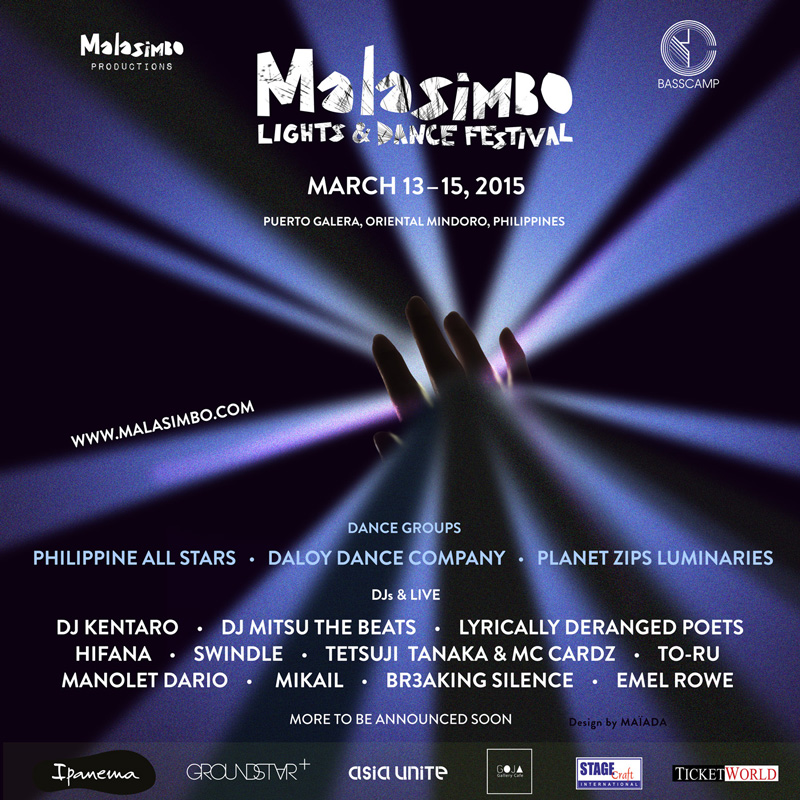 As the festival not only promotes music, there will also live displays of artworks from homegrown visual artists and the promotion of eco-awareness. It is also slated as one of the Department of Tourism's main events for the month of March "Visit the Philippines 2015" campaign. Just a short trip from the metro, it is one of the most awaited events of 2015 as it is easily accessible and is also in close proximity to the waters of the beaches of Puerto Galera.
Other details:
Venue: Puerto Galera, Mindoro
Event dates: March 6-8, 2015 and March 13-15, 2015
Written By: Joshua Bondoc, contributor