SEA of Glam & Gold Xmas Bazaar
Spread the Christmas cheer through a wonderful shopping experience! In cooperation with the Assumption College Class of 1990, SEAMORA CORP presents SEA of Glam and Gold Xmas Bazaar!
Think glamorous get-togethers with family and friends, beautiful Christmas lights during those nippy evenings and anything and everything Christmas! This bazaar promises great gift finds up for grabs and delectable food choices that will surely satisfy anyone's palate. Get a free giveaway with every purchase that you make, too!
Still looking for more reasons to grin a holiday grin? Don't miss this year's chicest auction, as the AC class of 1990 showcases designer bags, watches shoes and other accessories during this wild event!
Come visit SEA of Glam & Gold Xmas Bazaar at the Henry Sy, Sr. Auditorium at St. Luke's Medical Center, BGC, Taguig on the 17th and the 18th of December, from 10:00 am to 9:00 pm. See you there!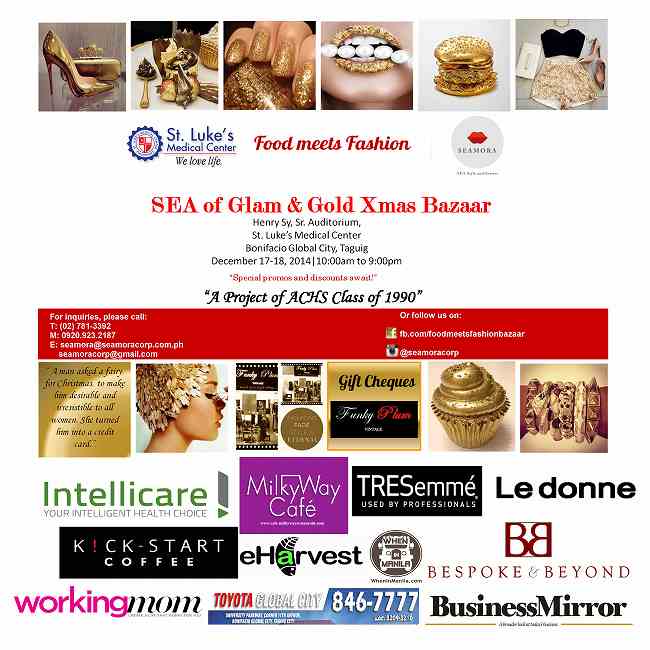 Written By: Madeline Castillo, contributor