Vice Cosmetics' BT21 Collection Presents Vibrant and Playful Makeup
Vice Cosmetics' BT21 Collection Presents Vibrant and Playful Makeup
Filipino cosmetics brand Vice Cosmetics partnered with BT21 created by LINE FRIENDS to release the Vice Cosmetics | BT21 Collection. This 13-piece collection takes inspiration from the latest K-Beauty trends and features exclusive shades.
If you love the adorable characters of BT21 and Vice Cosmetics' signature high-quality and high-pigment products, you'll surely love this collection.
What's great is all these products are guaranteed to be cruelty-free, paraben-free, and vegan!
The collection includes four Phenomenal Velvet Liquid Lipsticks (Php 225) in the shades Blushing Pink, Brick Red, Perfect Plum, and Natural Nude.
These lipsticks are vibrant and velvety, not only adding color to your lips but also leaving them looking healthy. You also don't have to worry about touching up in the middle of the day since the lipsticks are long-lasting and comfortable to wear.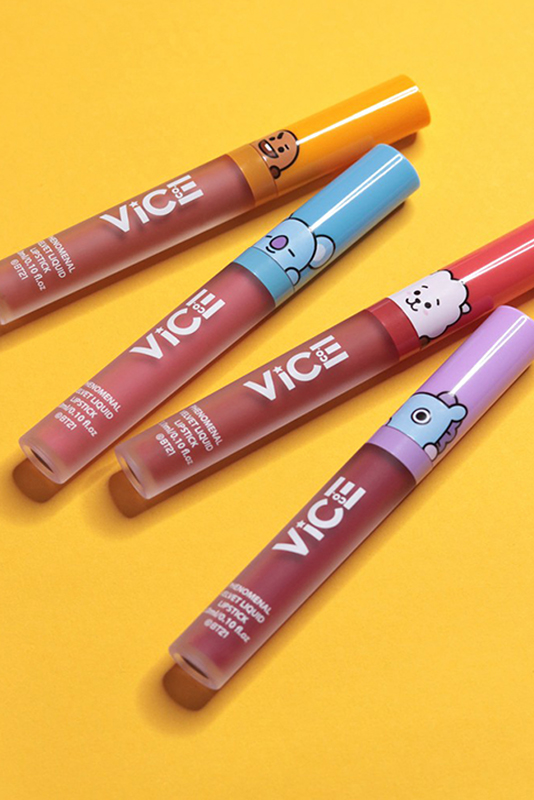 Phenomenal Velvet Liquid Lipsticks (Php 225)
Also in the collection are four Water Gel Lip & Cheek Tints (Php 175) in the shades Old Rose, Red Orange, Terracotta, and Deep Red.
These fully buildable and blendable formula give you a fun and fresh daily look.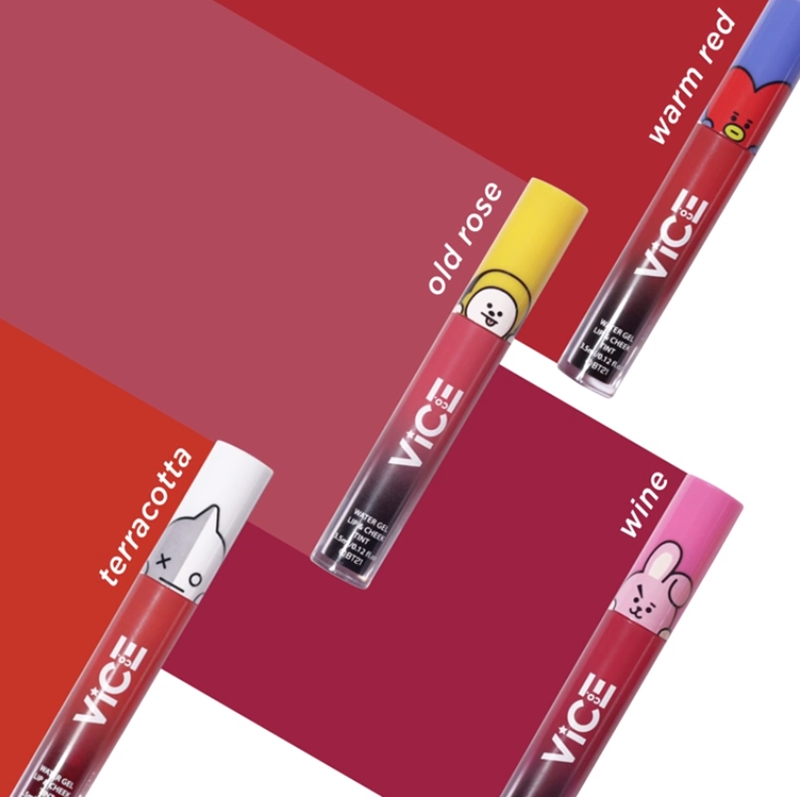 Water Gel Lip & Cheek Tints (Php 175)
Give your cheeks the color and glow with the Aura Blush & Glow Duos (Php 245), which comes in four shades. Each duo includes a blush and highlighter that are both highly pigmented and easy to apply.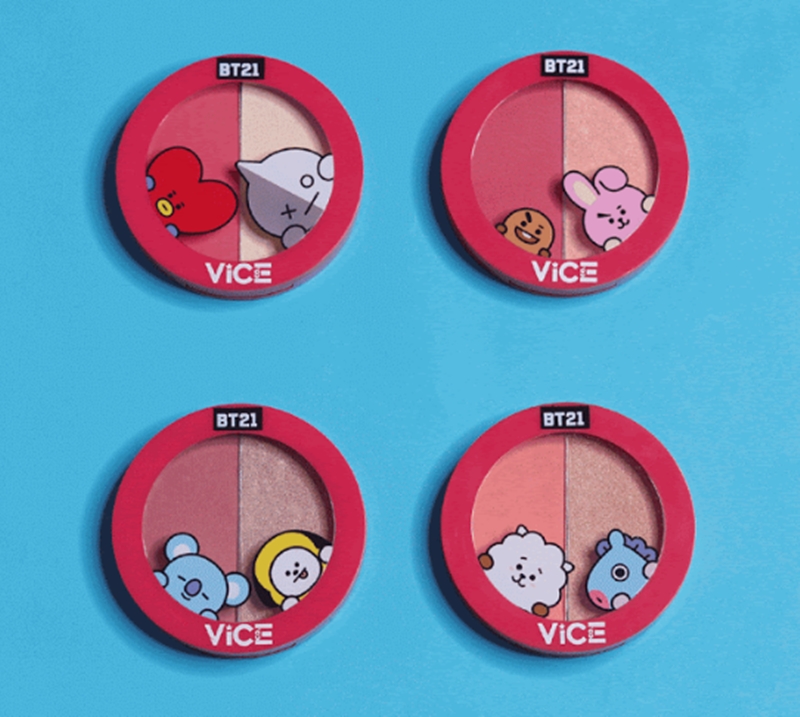 Aura Blush & Glow Duos (Php 245)
Last but not least is the Eyeshadow Palette (Php 395) that features 12 pigmented and blendable shades.
The colorway of the pallet will allow you to create a variety of looks you can use from soft to glamour!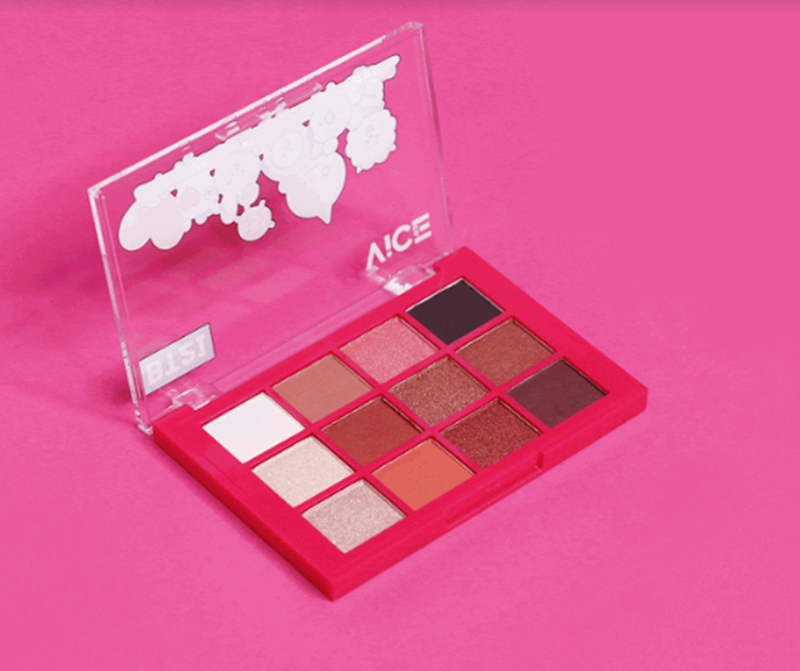 Eyeshadow Palette (Php 395)
Get your hands on these exciting products now at the Vice Cosmetics website, BeautyMNL, Shopee, Lazada, and at all Vice Cosmetics locations nationwide.
Vice Cosmetics is the brainchild of Vice Ganda, a Filipino celebrity known for being a television host, actor, and singer.
The brand aims to inspire everyone to not only look but also feel that they are at their most beautiful. Vice Cosmetics aspires to make the finest cosmetics accessible to all, hence their tagline Ganda for You. Ganda for Me. Ganda for All, which translates to Beauty for You. Beauty for Me. Beauty for All.
For more information, you may log-on to Vice Cosmetics' official website and Facebook page. You may also email them at hello@vicecosmetics.com.
---
This is a press release. Edits were made prior to publishing.
Images courtesy of Vice Cosmetics.