Tighten Loose Skin with Skincare Solutions' New Kinetic Facelift 
Tighten Loose Skin with Skincare Solutions' New Kinetic Facelift 
For people at a certain age group, skin problems such as wrinkles, scars, and stretch marks are normally uncontrollable. This is where facial salons take the lead in providing treatments to improve the skin—one of which is the Skincare Solutions (SCS).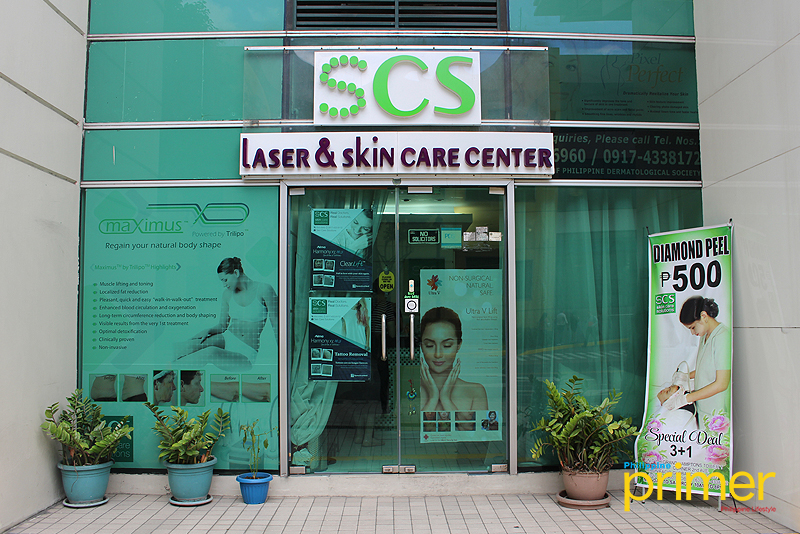 Located at the heart of Bonifacio Global City, this one-stop clinic for all skin-related problems persists in providing an "ideal solution" to meet popular aesthetic demands through the most advanced system.
For people to overcome the seemingly inevitable problem that is skin aging, SCS has finally brought this non-surgical facial tightening treatment—the Kinetic Facelift using EnerJet.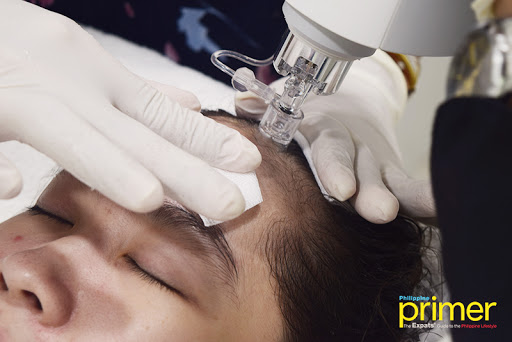 Described as a needle-free injection treatment designed to deliver excellent results, the EnerJet Kinetic Facelift treatment is a new, clinically proven non-thermal modality for aesthetic medicine. 
Said treatment works by accelerating a carrier fluid jet of high-mass molecules of hyaluronic acid (HA). According to the facial clinic, HA is capable of absorbing the fluids in the body, helping to achieve smoother and healthier skin.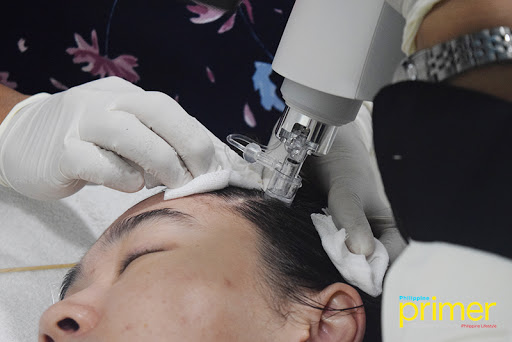 It is approved for use by the health authorities and it is used as filler injected into the skin for many years.
"The immediate effect is the dispersion of a skin-enhancing agent that creates an improved skin appearance," SCS said, noting that the long-term effect of the treatment presents a stimulation of collagen production and dermal thickening through the healing process. 
Aside from that, EnerJet Kinetic Facelift also induces tightening of the existing collagen, leading to an immediate effect of skin tightening, while generating new collagen for a long-term effect of dermal thickening and reduction in the appearance of wrinkles. 
The Jet Volumetric Remodeling (JVR) is what powers Enerjet. It is a high-pressure jet technology laterally introducing healing agent (such as hyaluronic acid) deep into the dermal layer of the skin for a wide range of aesthetic indications.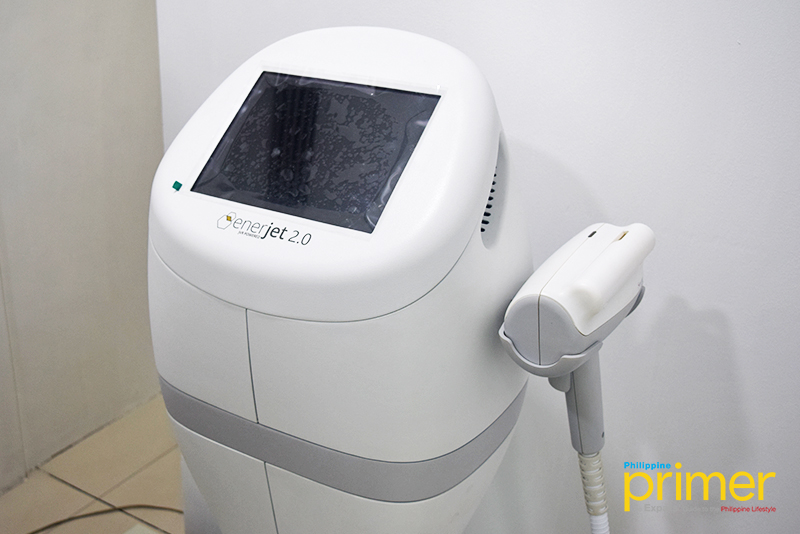 This innovative and non-thermal solution, which was sourced from Israel, is suitable for all skin types and all areas of the body such as cheeks, back of the hands, cleavage, neck, and other body parts.  
EnerJet is not limited in offering kinetic non-surgical facelift as this new, clinically proven non-thermal modality for aesthetic medicine also enables a fast, safe, and effective treatment for dermal thickening and wrinkle reduction for the face, neck and décolleté, acne scars, keloid and hypertrophic scars, C-section scars, stretch marks, and more. 
While the treatment promises a more flawless and ageless skin, Skincare Solutions noted that the results of the treatment, particularly in skin appearance and vitality, vary in all patients. Skincare Solutions' Kinetic Facelift costs Php 50,000 per session. 
Also read: Skincare Solutions' Clear Lift and Diamond Peel is the Ultimate Facial Treatment
Details
Address: Unit 1H The Grand Hamptons Tower 1, 31st St., cor., 2nd Ave., Bonifacio Global City, Taguig
Operating hours: 10 a.m. to 8 p.m., daily
Contact information: 02-856-6960 / 0917-433-8172
Other branches:
SM Mall of Asia branch – Unit 222 South Parking 2nd Level SM Mall of Asia, Pasay City




02-556-7272 / 0917-598-0599




10 a.m. to 9 p.m.