REVIEW: Panasonic Beauty Pore Cleanser for deep and effective facial cleansing
REVIEW: Panasonic Beauty Pore Cleanser for deep and effective facial cleansing
Wondering how you'll remove those pesky black spots in your face without damaging your skin? You've got to try Panasonic Beauty's latest gadget, Pore Cleanser EH-2513.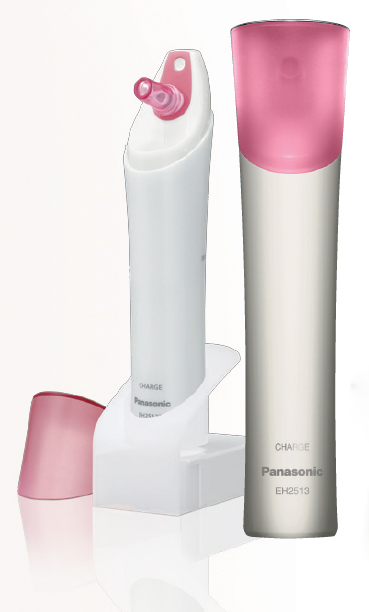 Product Overview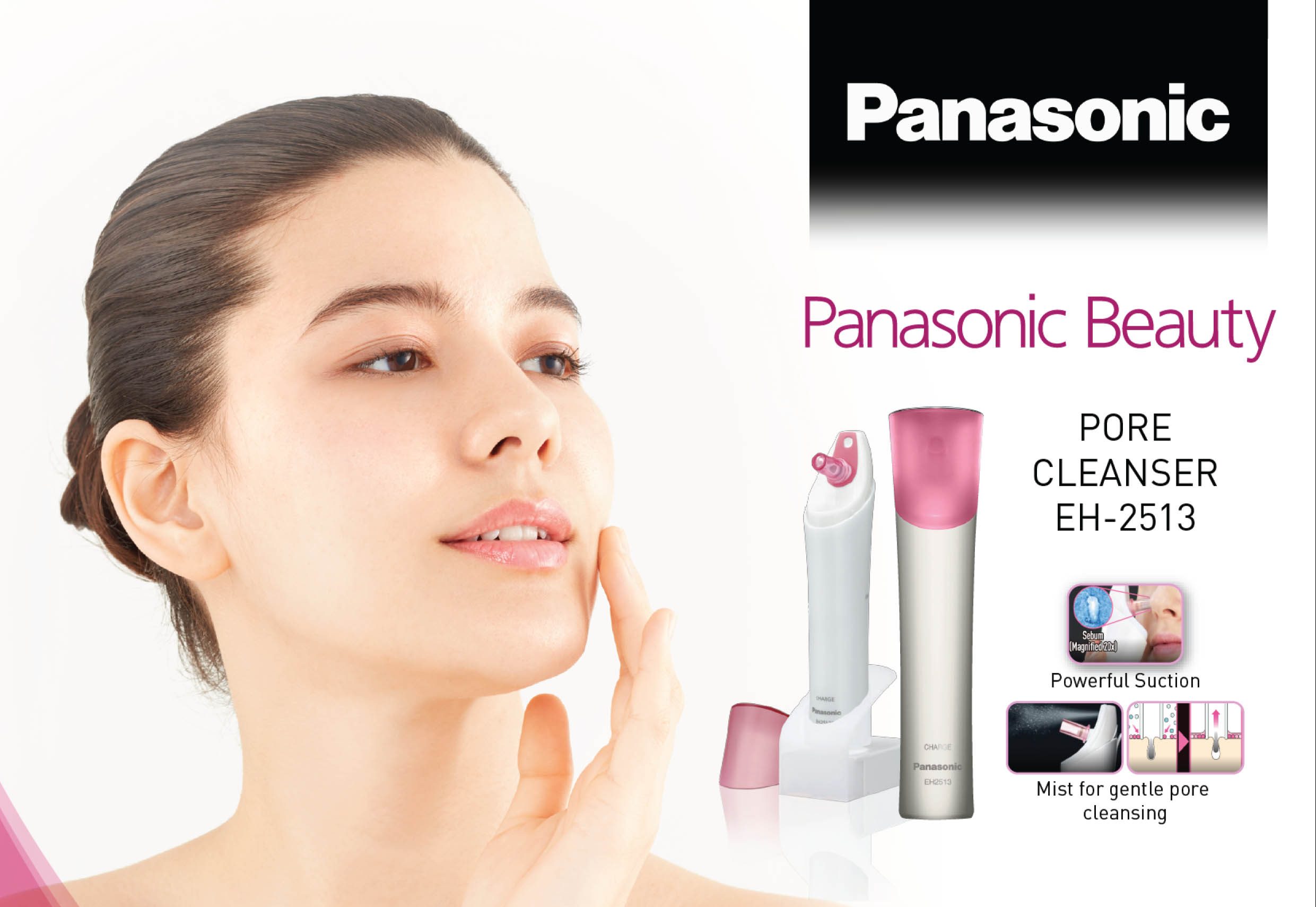 Panasonic Beauty's Pore Cleanser EH-2513 offers deep and effective cleansing through simple-to-use suction. Aside from its light, compact, and stylish design, this Pore Cleanser EH-2513 also offers a lot of benefits and advantages compared to the usual nose packs and other pore cleansers.
For those who are having a hard time maintaining the clearness and smoothness of their face, especially in the nose area, Panasonic Beauty's Pore Cleanser EH-2513 is the right tool to use and here are some reasons why:
Its high-technology is designed to remove excess skin oil and prevent clogging of pores by increasing suction power while being gentle to your skin.

It releases micro-fine mist which allows its suction for a smooth and fuss-free movement so it doesn't hurt your skin.

Its waterproof design and moveable nozzle lets you use it in the shower with greater effectiveness.
Review and Testimony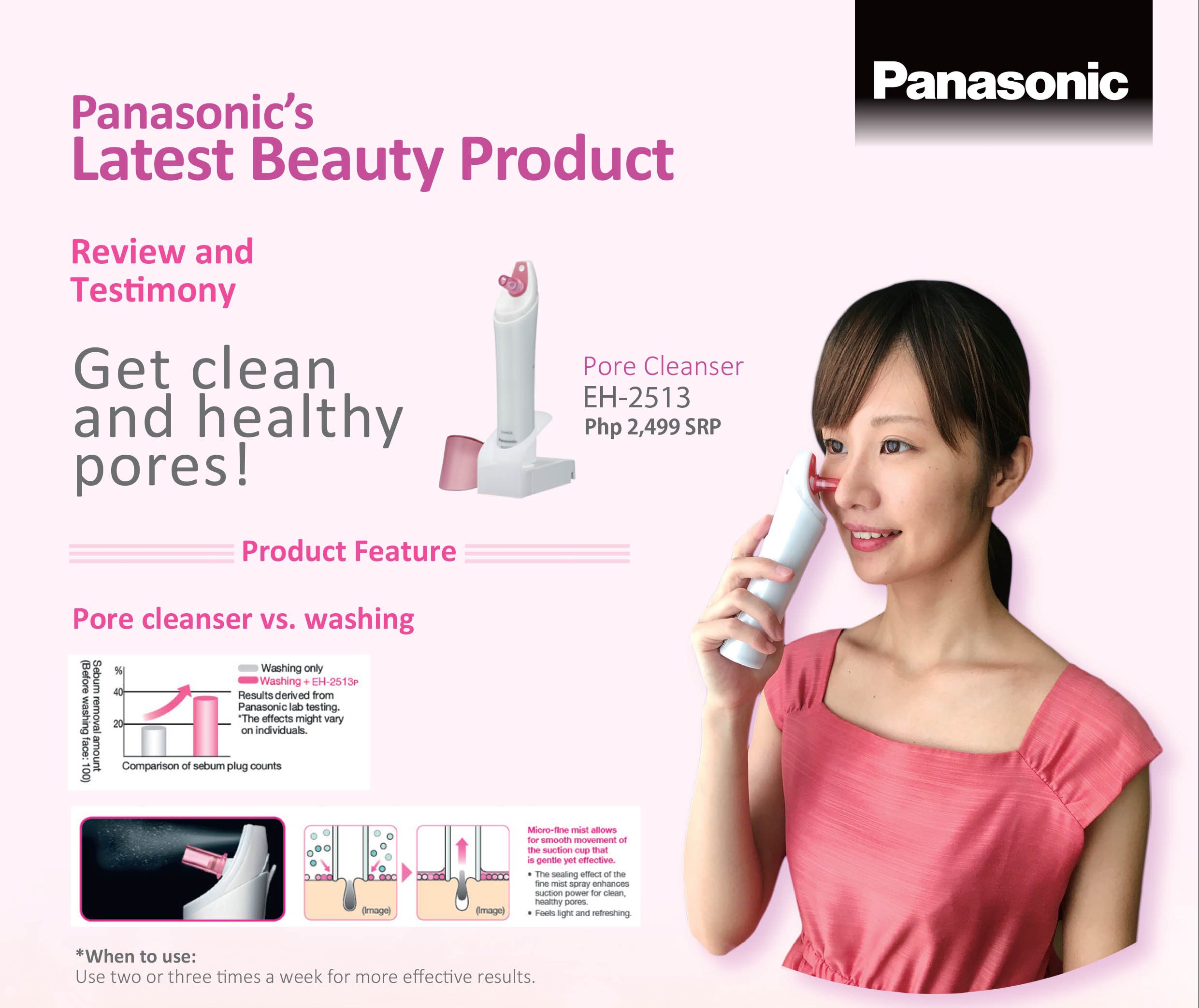 Yuka, a Japanese national, has been living in the Philippines since 2016 because of her husband's work. She began looking for cosmetics that fit her sensitive skin, and she's interested in items related to beauty. And here's what she's got to say about the Panasonic Beauty Pore Cleanser EH-2513 after she began using it two to three times a week.
"The black spots in the nose that could not be removed with a facial cleansing disappeared with this product! There are a lot of people having difficulty in removing black spots in their nose. I have also tired face packs, but my skin got itchy and it was prone to dirt, so I stopped using it. After that, I just learned to ignore it. I was surprised to know that Panasonic has finally released an item for pore care,"

"When using it, I recommend that you first apply an absorbing unit before moistening your nose with the mist,"

"I have sensitive skin, but I was able to use it comfortably with no trouble unlike using a face pack."
For inquiries, you can contact these persons:
Ms. Giselle Gaille Babasa – gisellegaille.babasa@ph.panasonic.com
Tel No.: 02-635-2260 ext. 6214
Panasonic Beauty Pore Cleanser is available at the following Abenson branches for only Php 2,499:
Abenson Glorietta 3, Makati – 02-752-0731

Abenson Ascott, BGC – 02-887-2875/02-887-5250

Absenson Ayala Malls the 30th – 02-959-2727/02-650-9678

Abenson SM City East Ortigas, Pasig – 02-634-3467
Related Articles:
Panasonic's Beauty Line is out! Introducing: The Nano-E™ Hair Dryer
Get smooth and stylish hair with Panasonic Nanoe Hair Straightener
Get a 3-in-1 facial cleanser with Panasonic micro foaming cleansing device
3 Panasonic PH Beauty Must-Haves this Summer
Get smooth and moisturized skin with Panasonic Facial Ionic Steamer