Nobu Spa
Nobu Spa
De-stressing is one of the best things you can do on your free time. It helps to feel refreshed once again, which can make you feel young and healthy. In relation to this, there are many spas you can go to where you can enjoy some 'me' time. At Nobu Spa, you can find a haven of luxurious wellness treatments you could enjoy.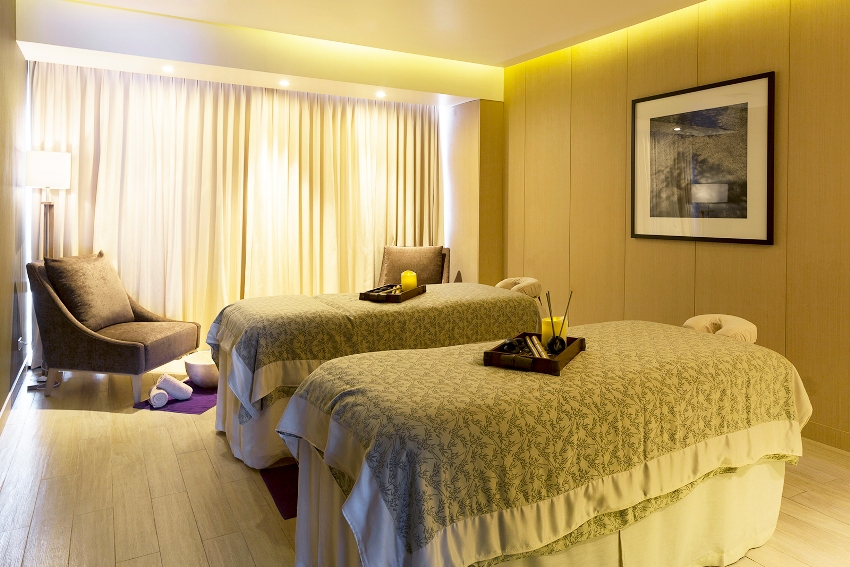 NOBU SPA TREATMENT ROOM. Enjoy a time of relaxation at this luxurious spa.
Nobu Spa offers a dose of special treatments which you can use if you want a specific massage. They have highly trained therapists who will accommodate you on your spa needs. You will be asked to fill out a medical questionnaire so that the therapist would know if you feel discomfort or pain. That way, you can get the treatment that you deserve.
Upon entering the premises, you will be greeted by friendly staff offering you robes and slippers you can use. A tea will be served for you as well to enjoy the whole spa experience.
One of the treatments you can try is Nobu Spa's Ashi Tsubo Foot Ritual priced at P2,300 for 4 5min that removes leg swelling and eases the muscles. They also have Juan's "Hilot" Pride ranging from P2,600 for 60 minutes, and P3,500 for 90 minutes. This uses warm banana leaves as a soothing therapeutic treatment.
Nobu Spa rooms are clean and very organized. Complete set of toiletries and other necessities will be provided for your convenience. Jewelry boxes, towels, and bottled water are also available for use.
With its calming and alluring atmosphere, Nobu Spa is one of the best spas you can go to for a time of wellness. Enjoy your 'me' time at Nobu Spa for a pleasurable experience.