Mandala Spa and Resort Villas is a Quiet Sanctuary in the Island of Boracay
Mandala Spa and Resort Villas is a Quiet Sanctuary in the Island of Boracay
This article was updated on May 16, 2019.
Boracay Island can mean a lot of things to different people. Some go for its white sand and clear waters, some to try out the adrenaline pumping watersports it offers, while some go to the island to get their well-deserved R&R.
Because amidst the tourists and the extreme sports, there is a part of the island that is peaceful and serene, a part where the world-renowned Mandala Spa & Resort Villas is situated.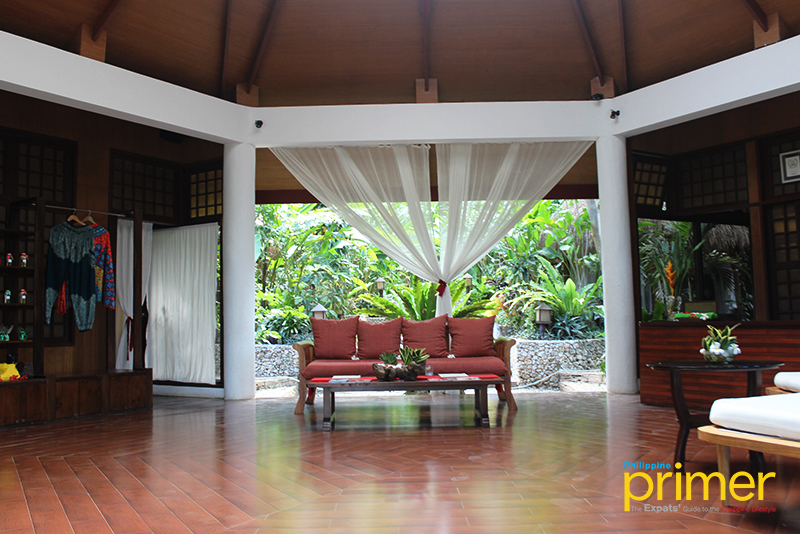 Mandala Spa & Resort Villas is a multi-awarded destination spa and resort nestled in the hills of Station 3 and has been in the wellness and rejuvenation service since 2001.
With a name that means "circle" or a space that contains essence" in Sanskrit, Mandala creates a holistic wellness experience through their spa and resort facilities.
The Mandala Spa experience begins with its tranquil surroundings. A pathway shaded by a canopy of trees and plants instantly greets visitors. Walk a little further and you will reach the spa's spacious lobby.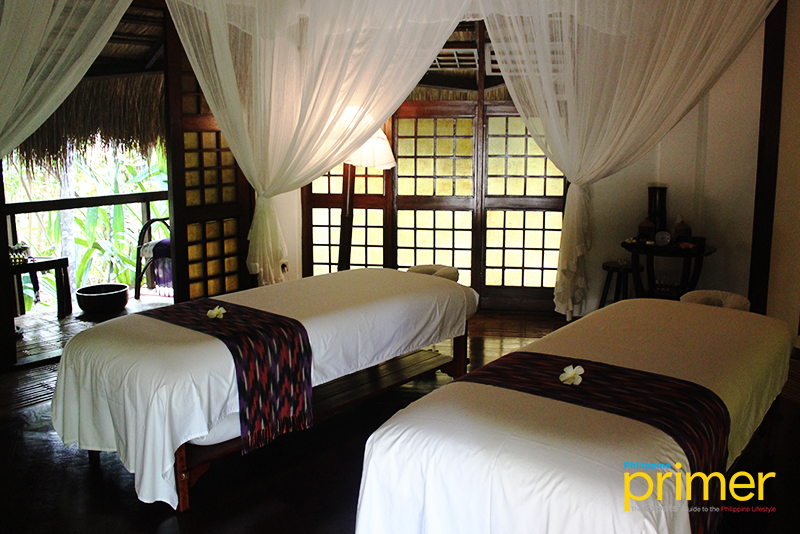 Mandala offers an array of massage treatments, facial treatments, healing baths, nail & foot care, and detox that addresses every client's needs. Each therapy is administered by their highly-trained and highly skilled therapists who all went to their very own Mandala Spa Academy.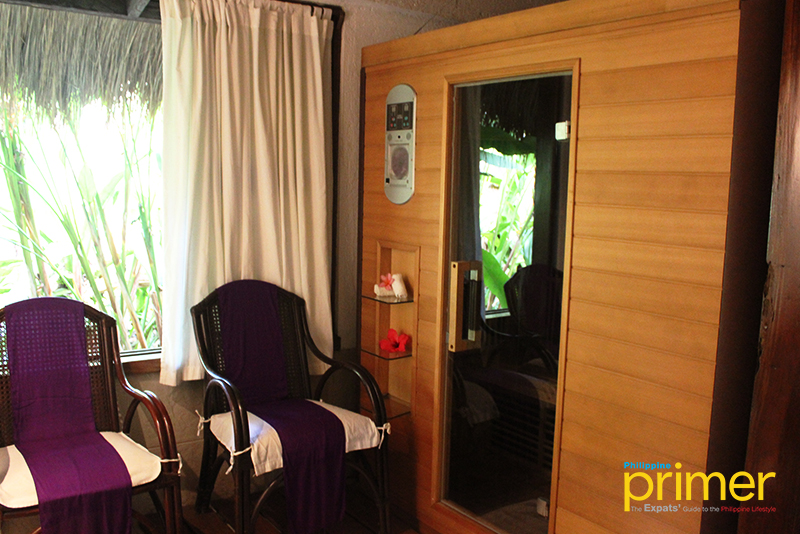 The spa ensures to only use natural products for their treatments and therapies, which is majorly sourced from the luscious greens surrounding their area. Their essential oils, body scrubs, and body baths are all made fresh.
For those new to spa treatments, the hour-and-a-half Mandala Signature Massage (Php 3,920 NET) is perfect for relieving tension and relaxing after a long day's worth of activities.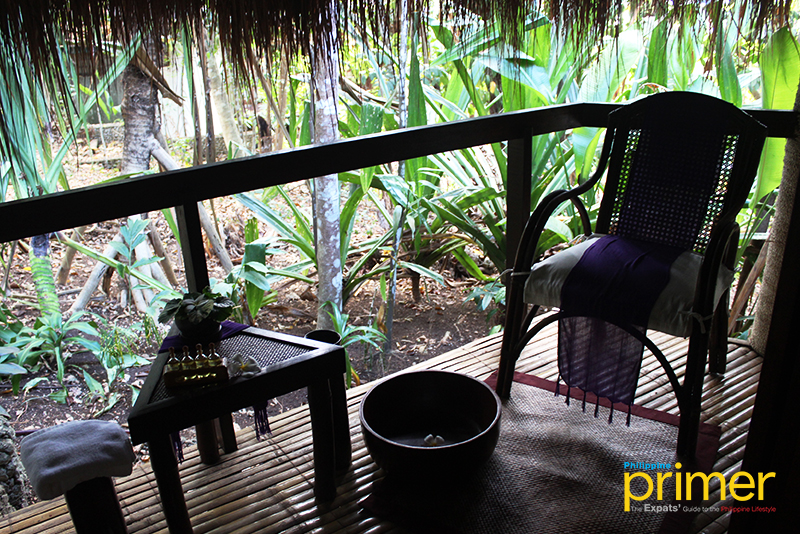 For a truly unique experience, the Filipino Heritage Package (Php 8,800 NET) is the way to go. The two-hour-and-45-minute treatment begins with a floral foot bath and Suob, a ritualistic smudging to clear the surrounding energy. After which the client is treated to a scrub of fresh coconut extracts, organic rice, and oils to purify the skin.
The scrub is followed by Mandala's coconut milk bath with a combination of natural oils and Hibiscus flower extracts. Finally, the rejuvenating experience is completed with their award-winning Hilot Trilogy massage.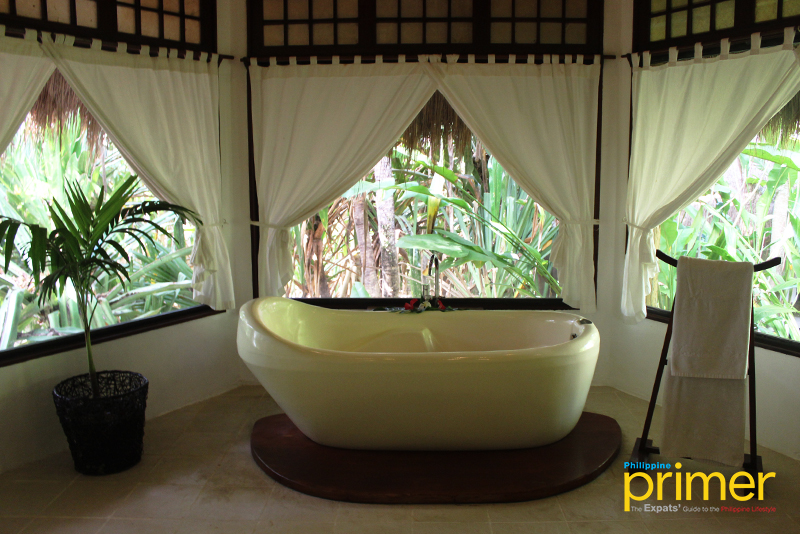 As the place is serene and peaceful, it serves to be the perfect place to stay for those who want to get away from the bustling part of the island.
Luckily, Mandala also offers accommodations through their resort villas, which are divided into four room types: the Garden Villa, the Grand Villa, the Pool Villa, and the very unique Digital Detox Villa.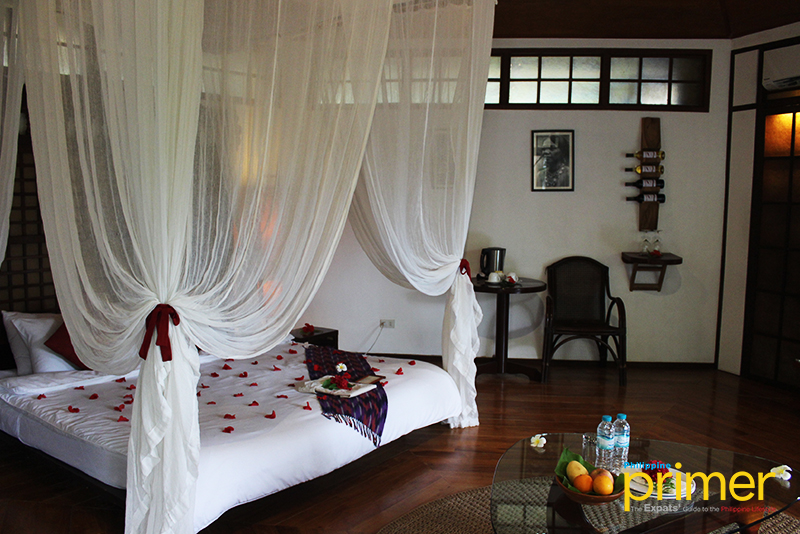 The Digital Detox Villa promotes reconnecting with nature and one's self by ridding of digital distractions such as the TV and Wi-Fi. All rooms include a healthy breakfast for two, a Mandala Qi massage for one, a yoga class for two, and a 10% off on all spa services.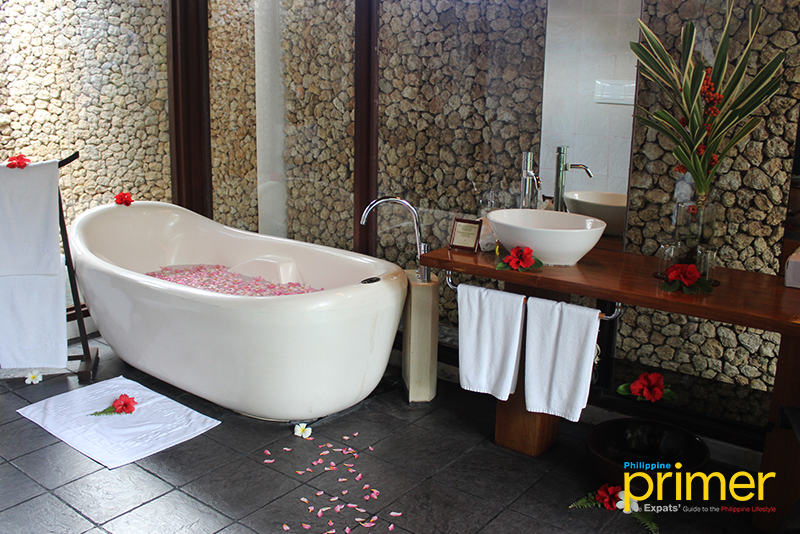 Maximize your Boracay Island vacation by treating yourself to a Mandala Spa treatment (or two) or maybe get away from all the noise and craziness of the city by staying in one of their exclusive Mandala Resort Villas.
How to get here:
Mandala Spa & Resort Villas is located at Station 3 of the island.

From Caticlan Airport, ride a van going to Caticlan Jetty Port. This will take you to Cagban Jetty Port. From there, ride a tricycle to Mandala Spa & Resort Villas.

From Kalibo Airport, ride a van or bus going to Caticlan Jetty Port. From the port, get on a boat to Cagban Jetty Port. Alight at the port and ride a tricycle going to Mandala Spa & Resort Villas.
General Information:
Address: Station 3, Brgy. Manoc-Manoc, Boracay Island, Malay, Aklan
Contact: 036-288-5858 / 036-288-5857 / 0917-624-4790 / 0917-631-8102
Check-in: 1 pm
Check out: 11 am
Website: mandalaspaandresortvillas.com
Facebook: mandalaspaandresortvillas
---
A version of this appeared on Philippine Primer Japanese Magazine's May 2019 issue.