J&J Need Massage: Taking the Spa to Your Home
J&J Need Massage: Taking the Spa to Your Home
Some people depend on eating their favorite meal when they are stressed or having a body aches, while some just want to go home and sleep. For most of us, one of the best things that can help relieve stress is through a great massage.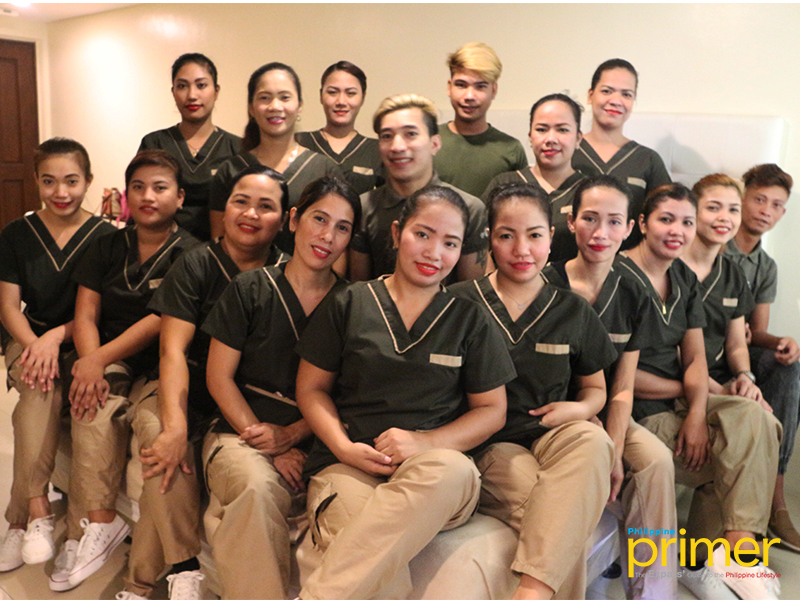 J&J Need Massage therapists
Since we are almost always busy and there's so much constraint especially at the end of the day, most of us are kind of tired and have no time to go our relaxation spots after work, school or any others. J&J Need Massage would fit and answer all those kind of problems. J&J Need Massage specializes in quality massage services with just a call away.
If massage at home is your thing then avail J&J Need Massage's promos for their services: for Php 500 you can have ventosa with massage included. For Php 350/hr you can get an invigorating twin massage.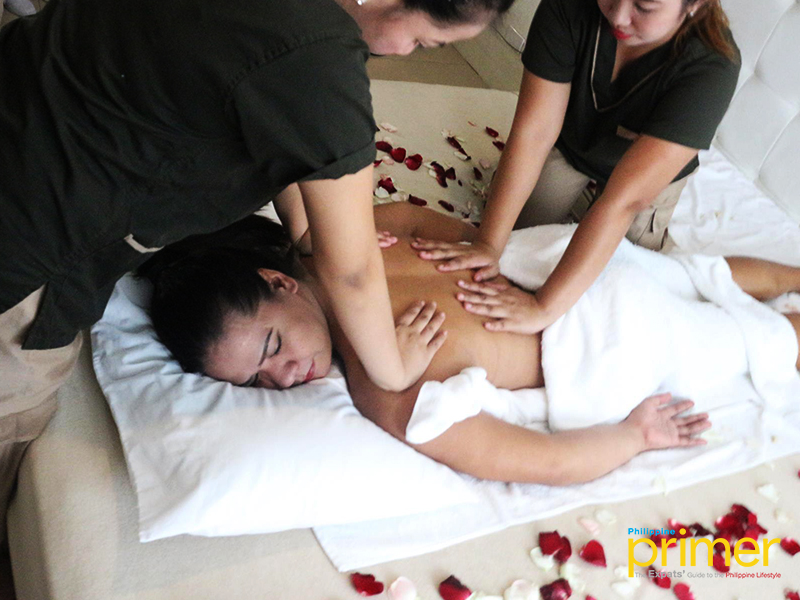 Twin massage Php 350/hr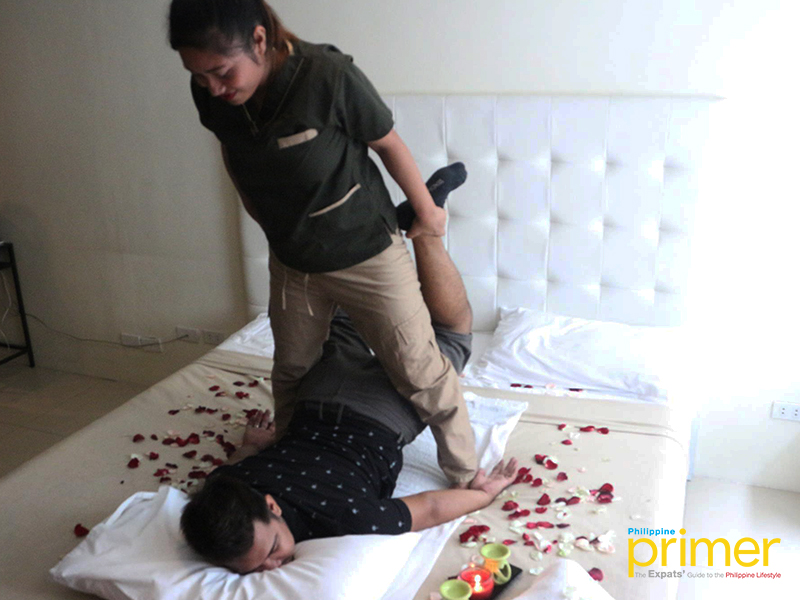 Thai massage for Php 250
For some therapeutic pampering, their trained therapists can perform the most relaxing Swedish massage, Shiatsu massage, or a combination of both. If you're experiencing muscle strain and joint tension, Thai massage, which involves stretching and rhythmic massage, is ideal for you. You can also opt for their Deep Tissue Massage. Their Ventosa therapy meanwhile would help promote the blood flow and help with conditions like colds and body pain. Swedish, Thai, deep tissue, Shiatsu massage, foot scrub, foot massage costs Php 250/hr each.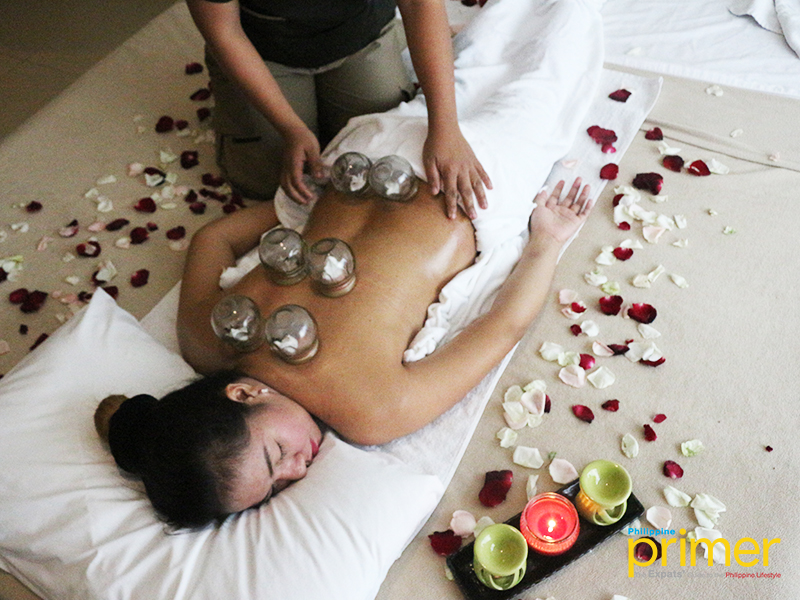 Ventosa with massage for Php 500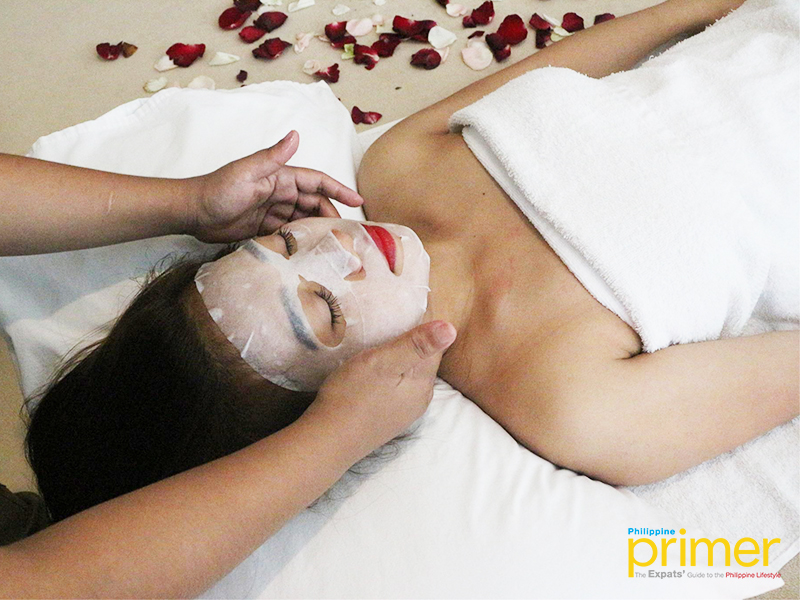 J&J face mask for Php 250
Aside from massage, J&J offers services like pedicure, manicure for Php 300. E. The service charge may change depending on location.
If you want more indulgence in skin treatment, you can also have it at home! J&J also offers home service of beauty spa services like Foot Massage, Foot Scrub, Foot Spa, Body Scrub, Ear Candling, and even Nail Cleaning.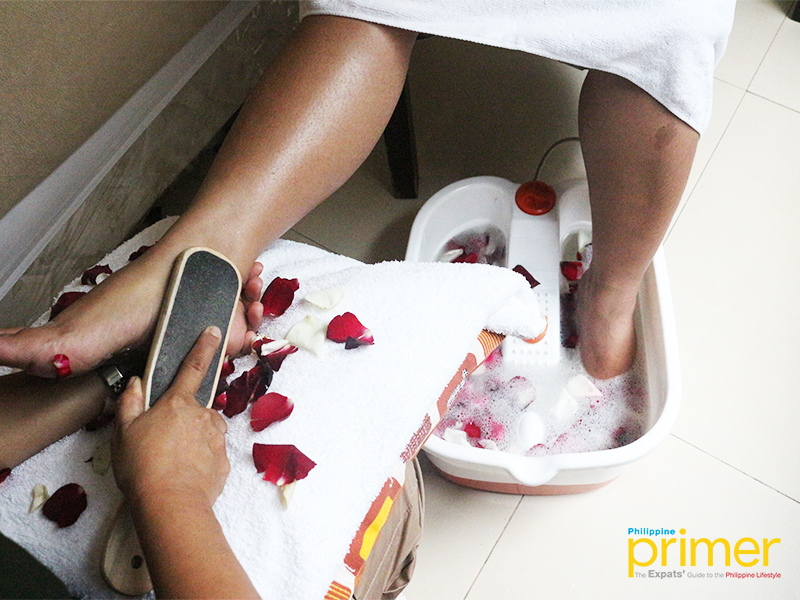 Footspa with manicure and pedicure for Php 750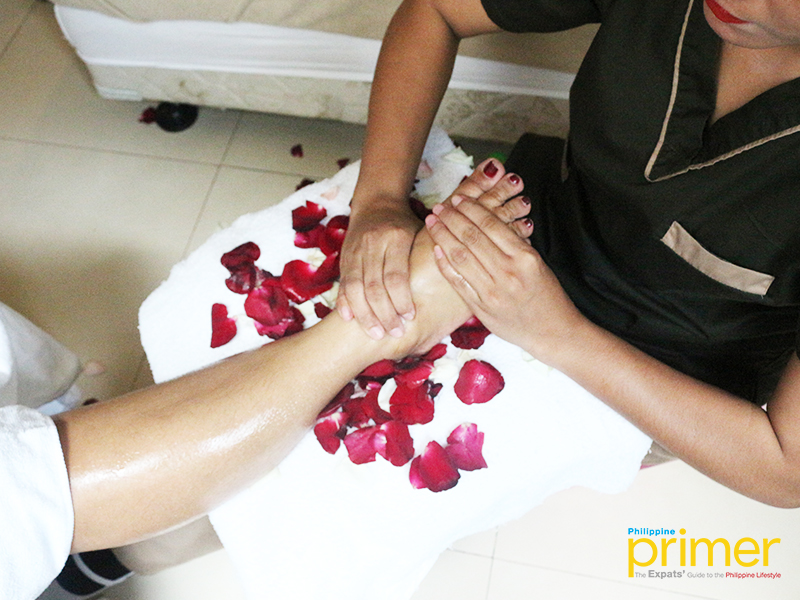 Foot massage for Php 250
They cater to clients in Makati, BGC, Pasig, Pasay, Ortigas, Malate, and Mandaluyong. You can get a home service treatment in Makati for a minimum of one hour, while other areas outside of Makati require a minimum of two hours. J&J also accepts hotel service.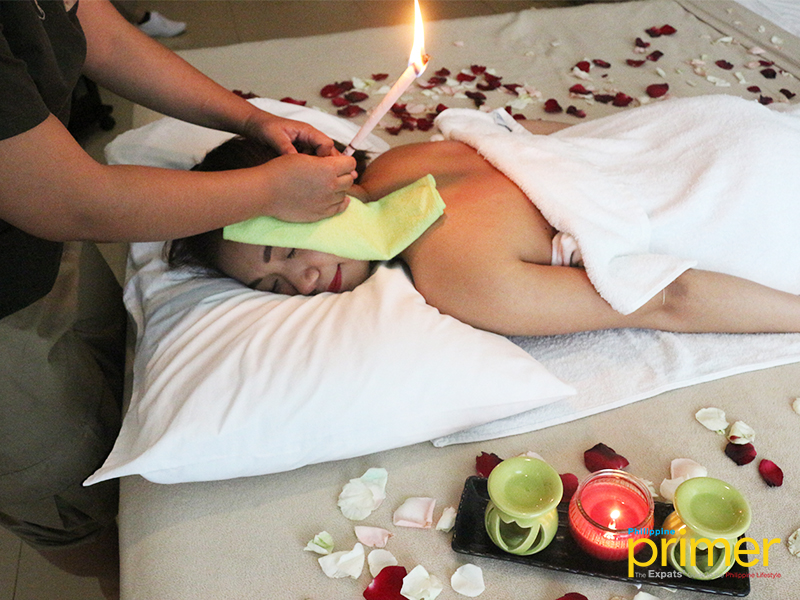 Ear candling for Php 250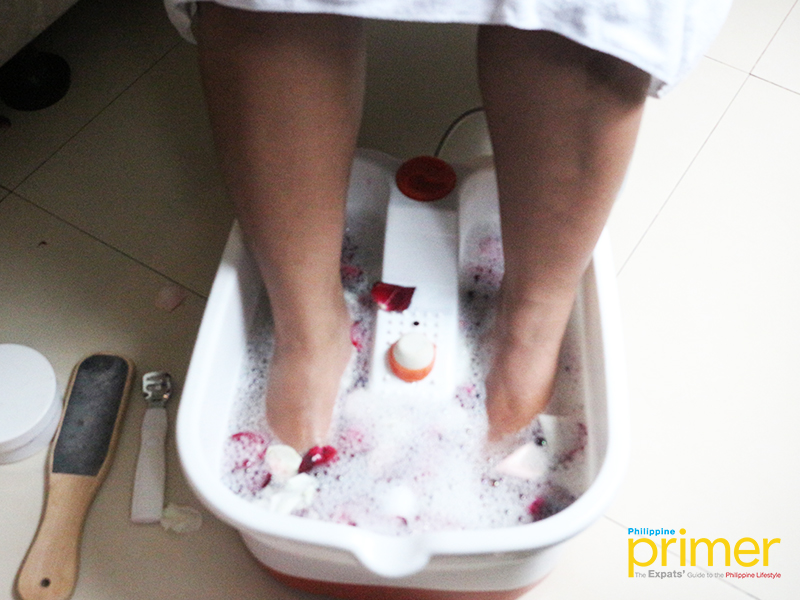 Footspa for Php 500
When it comes to the best massage services, always remember when you need massage call J&& Need Massage for all the quality and variety massage services that will give you the satisfaction you crave.
For inquiries call 02-583-3101, 0995-992-0965, or 0999-341-6068. Visit J&J Need massage website, jnj-need-massage.business.site, and Facebook page, J&J Need Massage. Early booking (at least three hours before your preferred time) is advisable.
Details:
Operating Hours: Open 24/7
TEL:02-583-3101
Mobile: 0995-992-0965, or 0999-341-6068
Website: http://jnj-need-massage.business.site/
Facebook page: J&J Need Massage
Email: jnjneedmassage@gmail.com