Island Spa
Island Spa
For a relaxing experience you would love to try, go to Island Spa.

Island Spa is a refreshing haven found at the Newport Mall in Resorts World Manila. This spa is known for their extensive list of treatments such as foot massage, scrub, aromatherapy, and Shiatsu which help in the relaxation and wellness of the guests who come to visit the place.
Island Spa uses ancient and time-proven techniques in foot reflexology that makes use of the pressure points on the sole of the foot, which corresponds to the different body organs. According to studies, this helps in the regulation of body functions such as blood circulation.
All the therapists in the spa are regularly trained by certified Chinese trainers to properly execute the massage techniques so that the guests will be satisfied with the results. They have very accommodating staff who will be there to attend to your needs.
It is a great spa not just because of their treatments, but also because of how it presents to the guests. Its interiors make use of wood designs that evokes the calming ambience, leaving you feeling refreshed and stress-free after your session.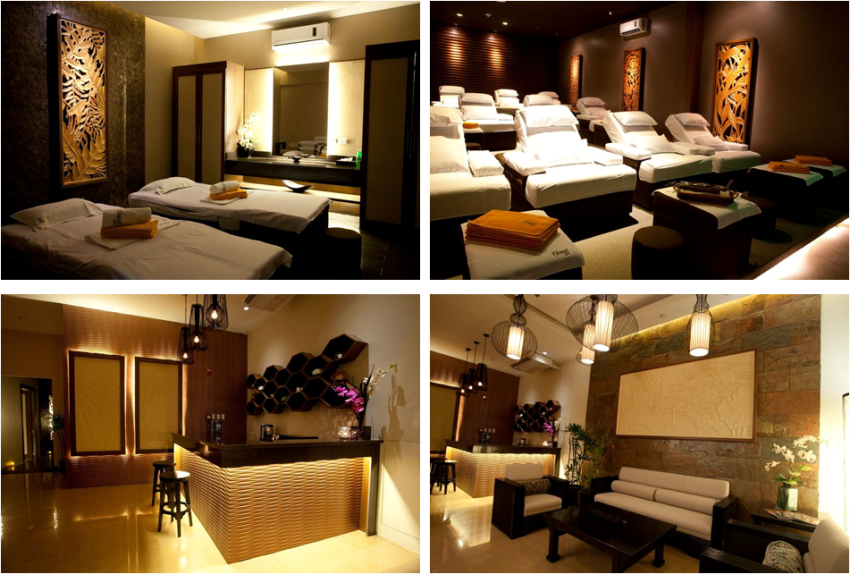 RESORTS WORLD MANILA BRANCH. (1) Spa room, (2) Spa Theatre, (3) Bar, and (4) Lounge
If you want to relax and de-stress yourself in a place where you can do so comfortably, go to Island Spa and have a remarkable spa experience!
General Information
Unit 1., 5/F Newport Mall,100 Andrews Ave. Pasay City, Metro Manila
02-823-1055 / 02- 823-3212
12:00 pm to 12:00 mn (Sunday to Thursday); 12:00 pm to 2:00 am (Friday to Saturday)

You might also like...