GRIT SPA in Makati Cinema Square Offers Body Massage for as Low as Php 350
GRIT SPA in Makati Cinema Square Offers Body Massage for as Low as Php 350
Every morning, as we wake up to a new set of challenges, whether it is starting the day early or facing hurdles at work, we are given a choice: to surrender to the setbacks or to embrace them with unwavering determination and grit.
In this case, choosing GRIT might just be the key to unlocking our potential and winning our daily battles! And we are not talking about just any GRIT. We are talking about GRIT SPA in Makati City!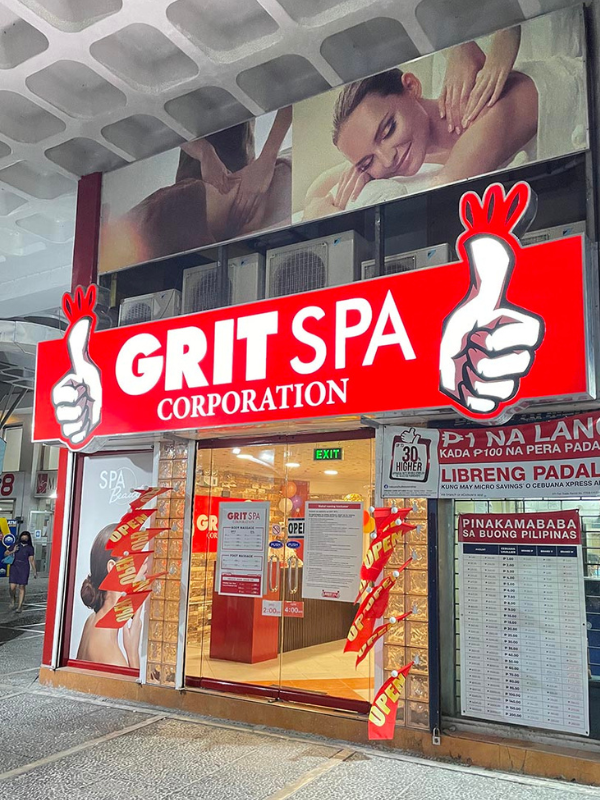 IMAGE from GRIT SPA 
Located at Makati Cinema Square, GRIT SPA is a Japanese-style spa and massage salon that caters to Filipinos, expats, and literally anyone who needs a relaxing break amid the bustling city life.
Since its grand opening in October 2022, GRIT SPA has been frequented by many locals for its high-quality, low-price massage services that start from as low as Php 350, which will give you an hour of either dry or oil body massage or foot massage!
You can also avail an extension for these services for Php 520 for a duration of 1 hour and 30 minutes or Php 690 for a period of 2 hours.
While GRIT SPA is a shared spa with immaculate massage beds and partitions to provide a degree of privacy to multiple clients, the salon also has a private room for individuals, friends, or couples who desire a more personal and comfortable space for themselves.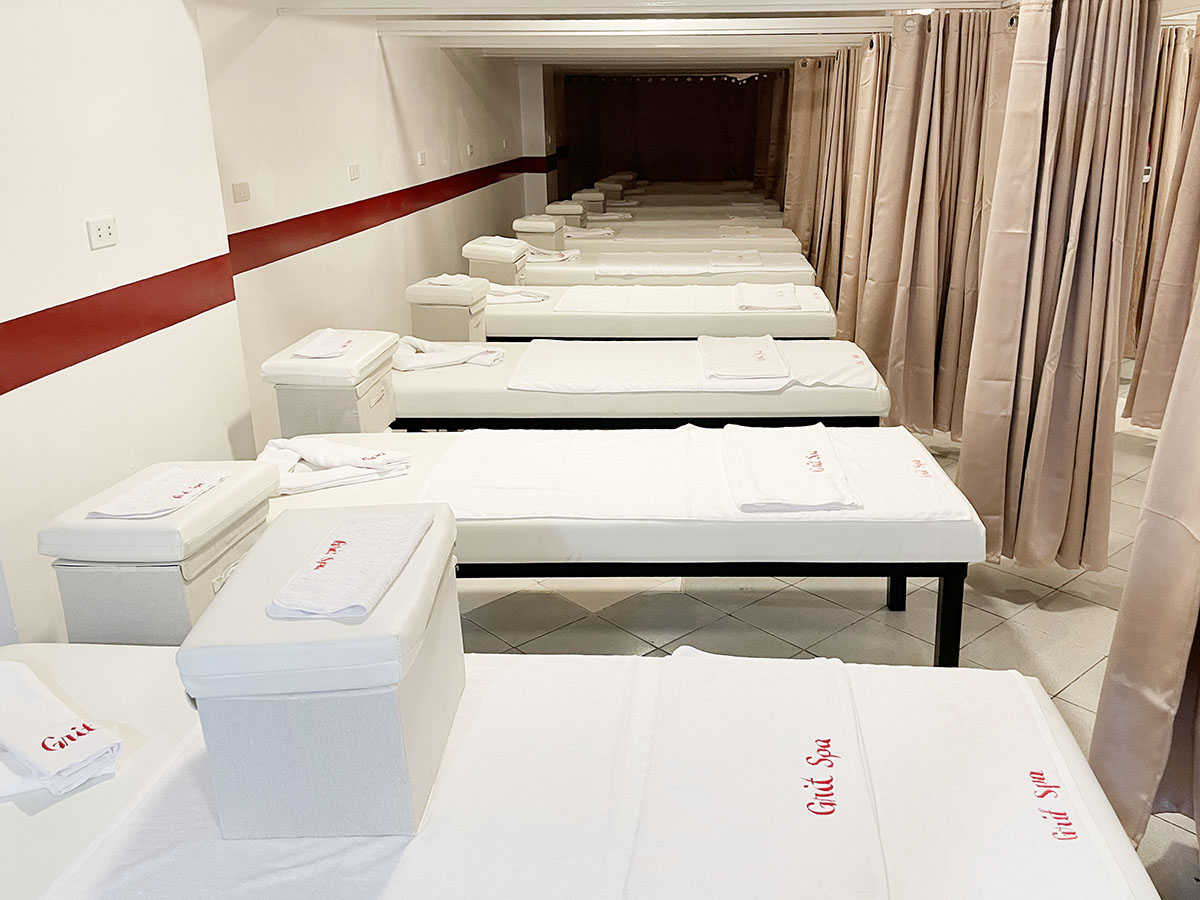 IMAGE from GRIT SPA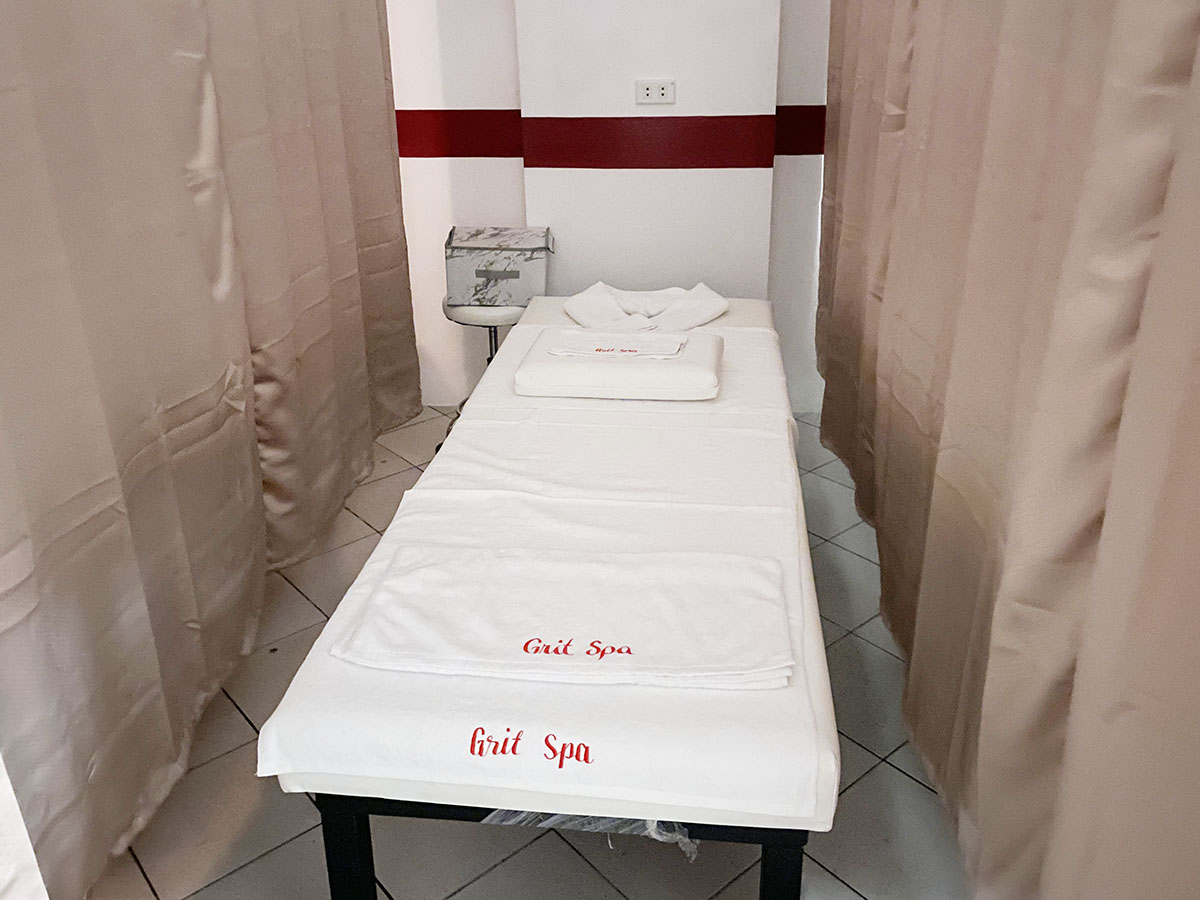 IMAGE from GRIT SPA
This private room is good for two guests and costs an additional Php 100 for a one-hour massage, Php 150 for 1.5 hours, and Php 200 for 2 hours.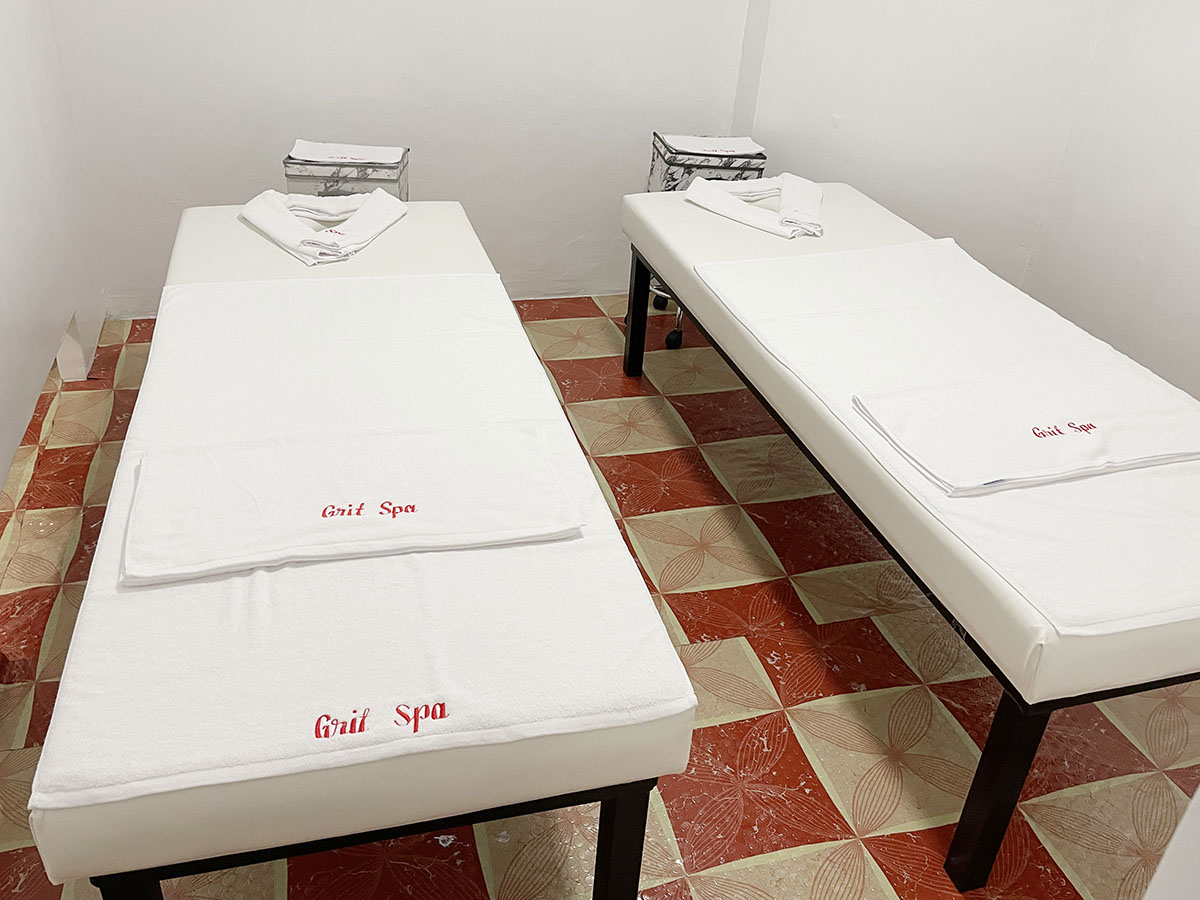 Private Room for Two / IMAGE from GRIT SPA
With GRIT SPA's pristine interiors and a team of highly proficient therapists, it is no surprise that this Japanese-style spa and massage salon has gained significant popularity among many in Makati City. Give GRIT SPA a try and indulge in a restorative spa experience this side of the Metro.
GENERAL INFORMATION
Address: Unit G4-B, Makati Cinema Square, Pasong Tamo, Makati City
Operating Hours: 2:00 p.m. to 4:00 a.m.
Contact Numbers: 02-8708-2802 / 0960-366-2576 / 0945-176-0664
Website: www.grit-spa.com