Felipe and Sons: Modern Gentleman's One-Stop Grooming Destination
Felipe and Sons: Modern Gentleman's One-Stop Grooming Destination
Felipe and Sons is a one-of-a-kind place in the city that caters to men's grooming and style needs. Both classic and trendy, this newest man's cave strategically located in Salcedo Village Makati has grown tremendously since it opened in December 2013. Its clientele consists mostly of prominent business executives, society figures, showbiz A-listers, expats and yuppies working in the nearby offices. A new branch is set to open this November 23 in El Pueblo Real de Manila, Ortigas Center Pasig to cater to more men in that business district.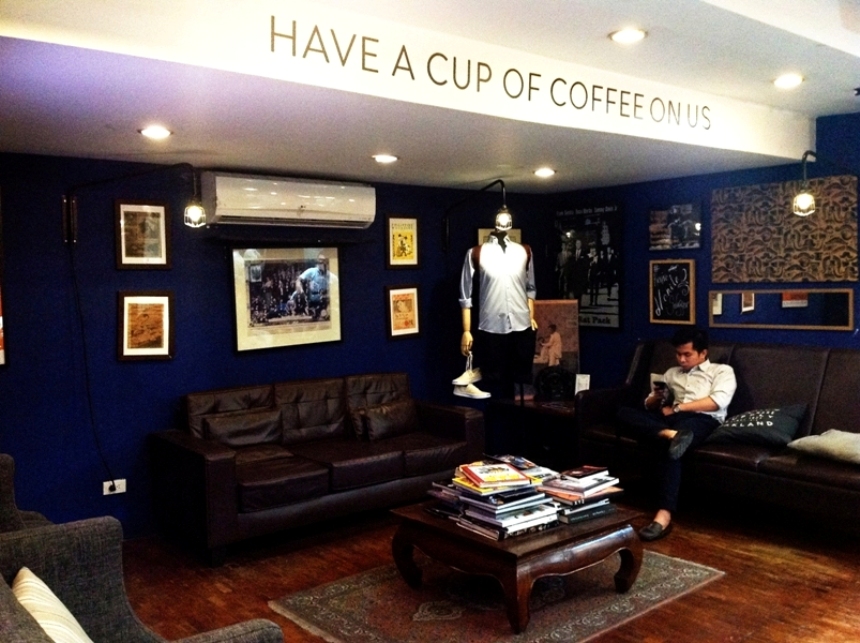 This concept shop that refers to itself as a "barberdashery", a fusion of barbershop and haberdashery, redefines the modern gentleman's go-to place for his personal care needs. It's a one-stop shop that knows what men want when it comes to haircut, shaving services, facial services and custom-made formal suit. Its business name makes it sound like a family business but Felipe and Sons actually derives its name from the Philippines, which in turn originated from the Spanish name Felipe. The brand name and over-all concept manifests cultural heritage and allegiance to Filipino traditions of the classic gentleman with a 21st century approach.
Felipe and Sons promotes a masculine-inspired atmosphere and old-fashioned vibe similar to a typical Spanish-retro style barbershop. It has a classic theme that is neat, comfortable and stylish. The favorite spot inside is the spacious reception area with a comfy sofa where you can watch sports channels, read books or enjoy a fine glass of whiskey, cold beer or freshly brewed coffee. Local singers also perform to serenade their guests.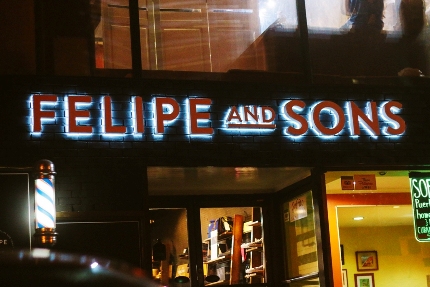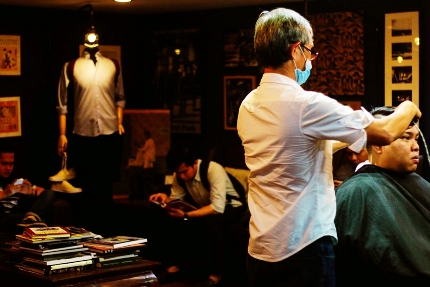 In February 2015, they opened additional retail space in the ground floor selling various men's clothing, accessories, shoe lines and other gentleman's essentials. They have the haberdashery section in the 2nd Floor with a team of tailors and shoemakers where you can have your bespoke formal wear, trousers and personalized shoes courtesy of Sapatero.
Felipe and Sons offers an impeccable line of services that include the following:
Felipe Special (P 1, 450). This complete package is the ultimate all-in-one service for men that consists of Cut and Rinse (P 280 – Cut and Rinse Only), Manicure-Pedicure (P 425 Mani-Pedi only), Luxury Shave (P 780 – Luxury Shave Only), a meticulous multi-step process done with precision and pampering. Completing the Felipe Special package is the relaxing 20-minute massage. You can have a cold bottle of beer or whiskey after enjoying the luxury shave.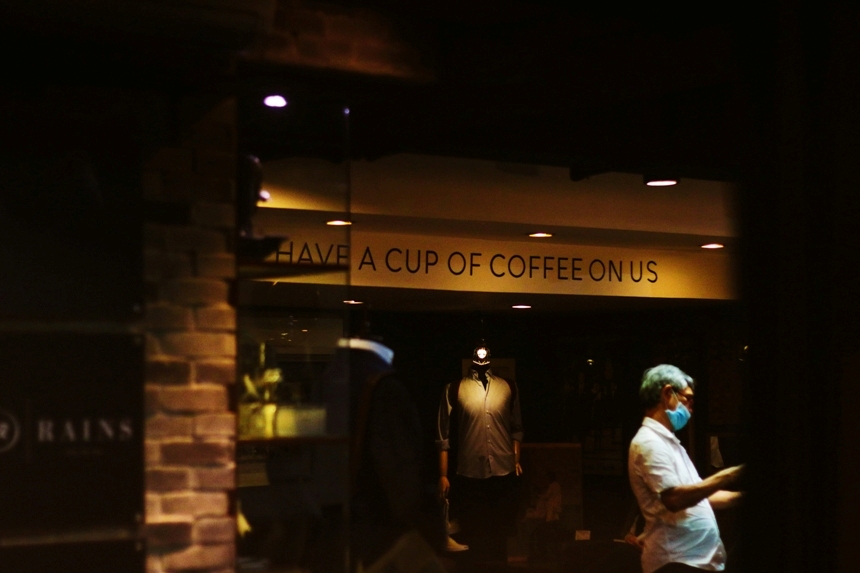 They also offer additional services like Grey Reduction (P 1, 200), a long lasting color protection which is made from organic ingredients available in natural colors (black or dark brown) and Hair Spa (P 900) for added hair pampering.
Felipe and Sons is the ultimate one-stop place for the modern gentleman's grooming and tailoring needs, with services carried out in a manner that is very Filipino – warm and hospitable, coupled with modern amenities.
Location: Mezzanine, LPL Mansions, San Agustin Street, Salcedo Village, Makati City
Contact Numbers: +632 625 5735
Email Address: felipeandsons@resurva.com
Website: www.felipeandsons.com
Facebook: www.facebook.com/felipeandsons.com
Instagram: @felipeandsons
Store Hours: Open Daily 10:00am to 9:00pm
Photos from Felipe and Sons
Article and Additional Photos by Adrian Pempena
Edited by Ingrid Soriano