Beautify the Japanese Way: The OBES Beauty Salon Experience in Manila
Beautify the Japanese Way: The OBES Beauty Salon Experience in Manila
Japanese beauty salon OBES is now in Manila, and here's a sneak peek of the experience you'll get in the renowned salon.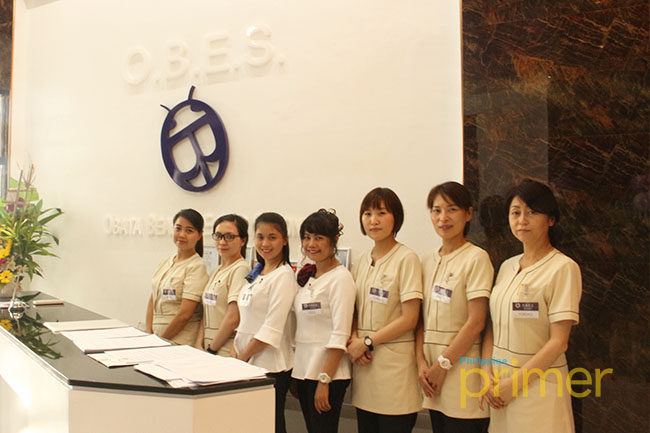 Courteous nurses who will assist you in the procedure
A popular beauty salon brand in Japan has finally made its way to Manila: The Obata Beauty Esthe Salon, known for its renowned beauty treatments, has pre-opened their first branch in Little Tokyo, Makati City.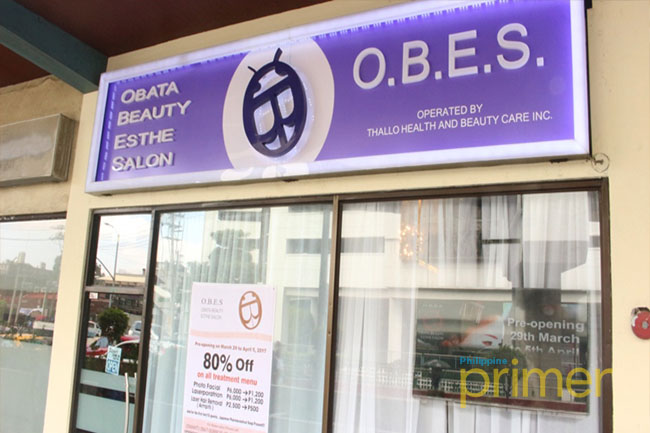 Facade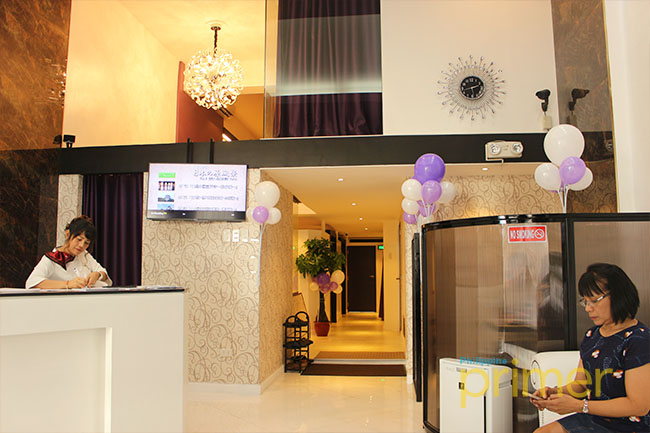 Inside look of OBES Beauty Salon
Upon entering their salon place, you can immediately feel that this is an upscale place: a hotel-like salon which gives you the pamper day you've always dreamt of. Their posh furniture, crisp white interiors with a touch of purple for the "royal" look, and nice staff will welcome you as soon as you step inside the salon.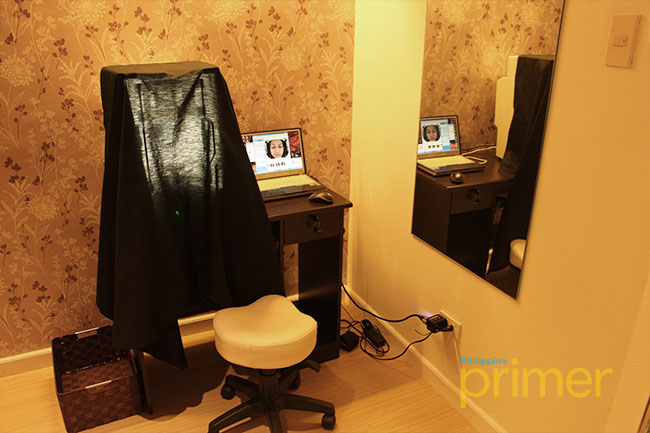 Photo review room
What makes OBES Beauty Salon a preferred choice for women is that it's not intimidating. Even if you're a first-timer, their courteous nurses will accommodate you with your needs, from filling up application forms, to choosing which procedure would be best for you. Afterwards, you will be called to their consultation booth to have a one-on-one interview regarding the process, where their assigned nurses ask you for more information and tell you about the procedures.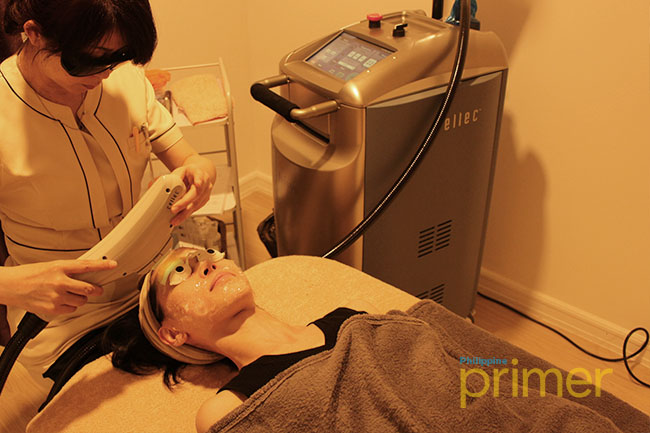 Photofacial
To start the procedure, you will then be asked to cleanse your face first to get rid of dirt. They have special beauty products from France which they use for all their procedures which are found effective to their treatments. Following that, a high-technology Photo Review is done to further assess the condition of the skin to be treated.
Now for the treatment proper, the first procedure to be done is the Photo Facial. This cutting-edge technology is a 30-minute procedure which uses light pulses to penetrate the skin. This procedure is good for removing fine lines, dark spots, and unwanted facial hair as well. It's a painless treatment, save for some minimal discomfort.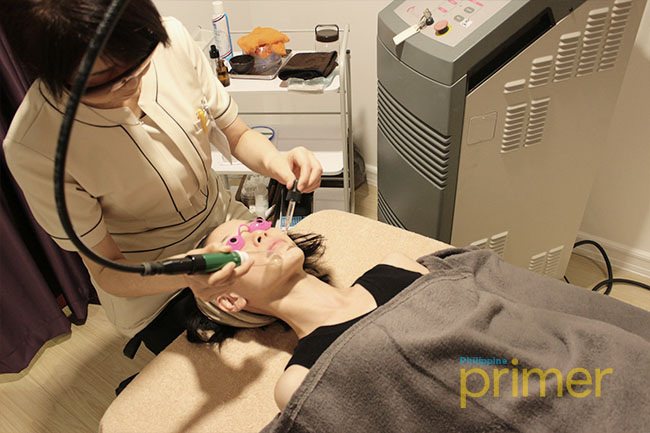 Vitamin C serum being put in the face
Next procedure is the Laser poration, which rejuvenates the skin, making you look younger. It stimulates collagen which gives elasticity to the skin. It also whitens, treats dark spots, and dark eyebags too. It involves usage of Vitamin C serum which further gives a youthful-looking complexion. Every procedure, the nurse will describe you what it will bw for, so you can be informed of what you will be getting.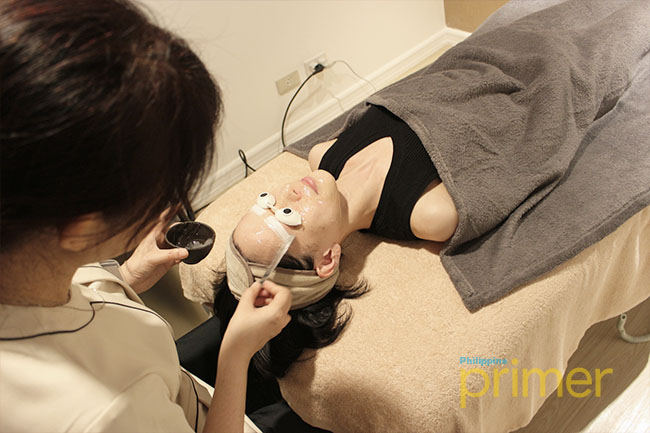 Putting on collagen for the face
The last procedure is the electro-poration, which also whitens, tightens skin, and stimulates collagen.  It also involves a soothing massage which all the more makes the experience worth another try.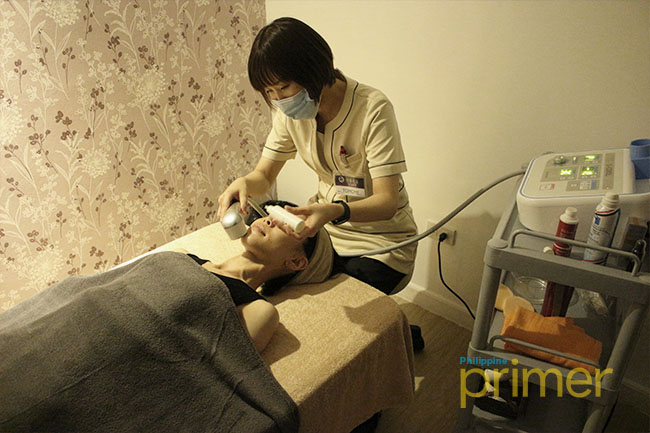 Electroporation, the last step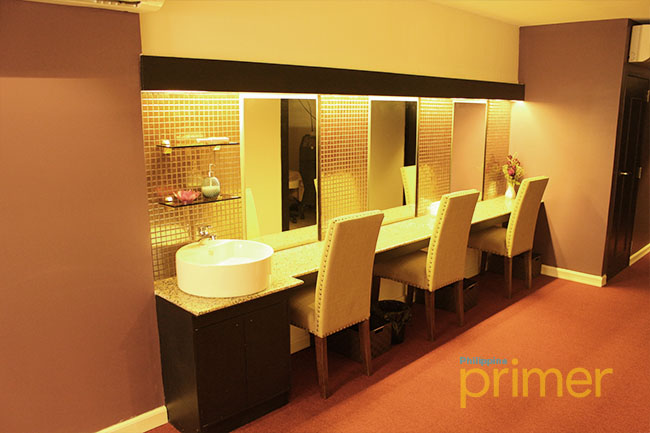 The makeup room
The whole procedure lasts about less than two hours, and they also have a makeup room where you can retouch after if you have other things to do. You'd also be given a complimentary green tea from Japan to end your whole experience with OBES.
Overall, OBES Beauty Salon gives you a total beauty package treatment that's worth your penny. Their state of the art Japan-quality technology, well-trained staff, and quality procedures will definitely make you want to go back and experience the beauty treatment, the Japanese way.
Also read: Get up to 80% off from OBES Beauty Salon for their pre-opening promo
Price range: P6,000 to P15,000 (prices may change without prior notice)
Details:
Address: G/F Sunvar Plaza Bldg., Amorsolo St., cor. Arnaiz St., Brgy. Pio del Pilar, Makati City
Operating Hours: 10:00 am to 8:00 pm (Monday to Saturday); Closed on Sunday
Contact for reservations only: 0947-508-8639 (Smart); 0956-912-3844 (Globe)
Facebook page: Obata Beauty Esthe Salon